Often we are asked by our fellow brethren where they can buy masonic lodge supplies.
It seems to be getting easier and easier to buy personal masonic items online but not for actual masonic supplies for the lodge.
However, our favourite online masonic retailer, The Freemason Store, has a full section dedicated to lodge supplies so we decided to write about this little article to help you find what you're looking for.
If you don't want to read this page, you can go ahead and search for the items you need over at "The Freemason Store".
Alternatively, you can click any picture or link down below and it will take you right to the store for more details
---
Where To Buy Masonic Lodge Supplies
For your masonic lodge needs, there is only one store that we always recommend for purchasing masonic items and memorabilia and that is . The FreeMason Store.
You can buy anything you desire for the lodge including:
Masonic Apron Cases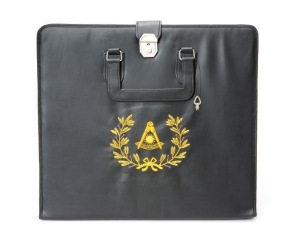 Everybody needs a solid case to keep your regalia in perfect condition. Here are some of the apron cases available at the Freemason Store.
Masonic Apron Cases
Apron Tube
Royal Arch Apron Case
Past Master Apron Case
Master Mason Apron Case
Easter Start Apron Case
Banquetware
Nothing will make the Festive board much nicer than some great masonic gear to go along with it:
Check out these:
Masonic Dinner Napkins
Masonic Placemats
Masonic Tablecloths
Masonic Balloons
Masonic Regalia Collars
If you're looking for a collars for your regalia, The Freemason Store has got you:
Blue Lodge Chain Collar
Shriner Chain Collar
Masonic Gloves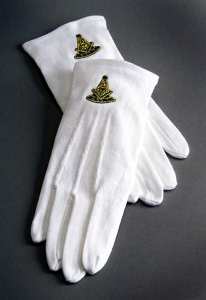 The perfect accessory to your newly updated regalia s a set of new white masonic gloves:
Normal S&C Masonic Gloves
Past Master Gloves
Shrine Gloves
Masonic Lodge Jewels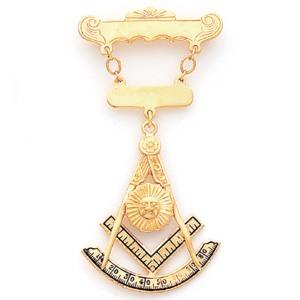 If you're looking to buy some new masonic lodge jewels, then be sure to visit the extensive catalog The FreeMason Store has to offer.
Here is just some of the many lodge jewels you can but for you lodge:
Past Master Jewel
Traditional Past Master Jewel
Classic Past Master Jewel
Junior Warden Jewel
Senior Warden Jewel
Secretary Jewel
Master Jewel
Past High Priest Jewel
Treasurer Jewel
and much, much more. Check out the whole catalog here.
Masonic Aprons
We know that aprons are always in a constant need in an active lodge, from EA to FC,. then to MM and beyond, fresh masonic aprons are always needed.
The Freemason Store has got you covered with a huge selection of high-end aprons.
There is too many too list (different symbols, constitutions, degrees etc) so I suggest you take a look for yourself.
---
Have you ever visited the Freemason Store?
If you want to buy masonic lodge supplies then now is the perfect time to do so. It's a store run by Freemasons for Freemasons and we are always recommending it here as the go-to-source for all masonic items.
Check out our full, detailed review of "The Freemason Store".
Thank you for reading and I hope you find what you're looking for. While you're here feel free to check out some articles from our main blog and also some other masonic merchandise you may like.
Till next time.
MF