A few weeks ago, we published an article detailing the history of Freemasonry in Russia. Today, we're bringing it a bit closer to home and giving you an in-depth look into the history of Freemasonry in North America.
In this guide, we will be discussing:
What Freemasonry is (in case you're new here)
When (& how) did Freemasonry get started in North America
Who were the "first" Freemasons in America?
How has Freemasonry affected the course of American history?
(You can use the helpful table of contents down below to skip to the information you want) 
Down below, I will also be sharing with you a few links on how to become a Freemason yourself so if you're interested in joining the centuries-old Fraternity, be sure to read this entire post.
One little disclaimer I have to share here before we get started is that we'll be talking about is hundreds of years old, meaning there may be some errors since not much can be verified and not much information from those times has made it through to the present day.
What is Freemasonry?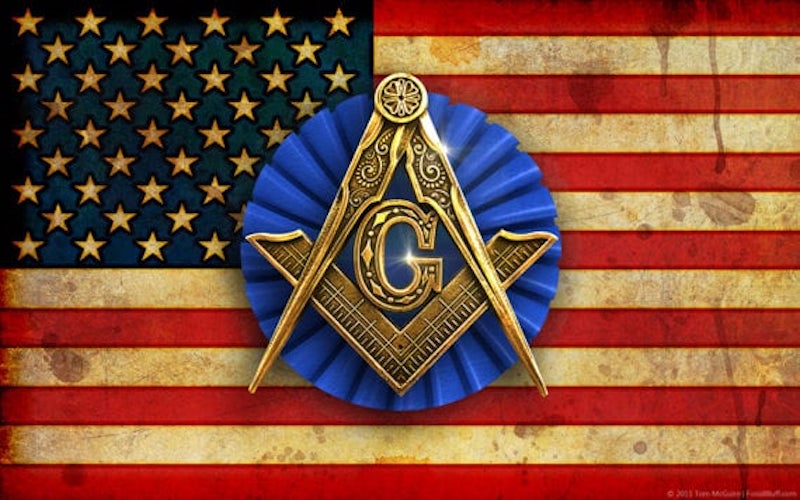 Any definition of what Freemasonry is tends to be intrinsically complex, but the simplest answer is that Freemasonry is a fraternal organization that began as a guild consisting of stonemasons and cathedral workers back during the Middle Ages.
You can see our guide on the origins of Freemasonry here.
From there, Freemasonry evolved into an organization that became a kind of chivalric brotherhood with a religious component based on teachings that included basic morality, charity, and obeying societal law.
The practices of Freemasonry vary somewhat from country to country, but given that Freemasonry (as the organized body it is today) originated in the UK, it tends to be most popular in English-speaking countries.
As such, Freemasonry reflects basic traditional values in these countries, but variations of those beliefs and values can be found in Freemason organizations around the world.
Freemasons are usually organized in Masonic Lodges where meetings are held. Membership in Lodges is typically divided into three separate degrees:
Entered Apprentice,
Fellow of the craft – and
Master Mason.
There are also a number of groups in each lodge that are usually recreational or social in nature.
For example, the Shriners in America (i.e, the Ancient Arabic Order of the Nobles of the Mystic Shrine) is primarily known for their charitable works.
And there are other subdivisions, too, and these vary across a wide range of special professional groups as well as other social and recreational activities.
When Did Freemasonry Start in America?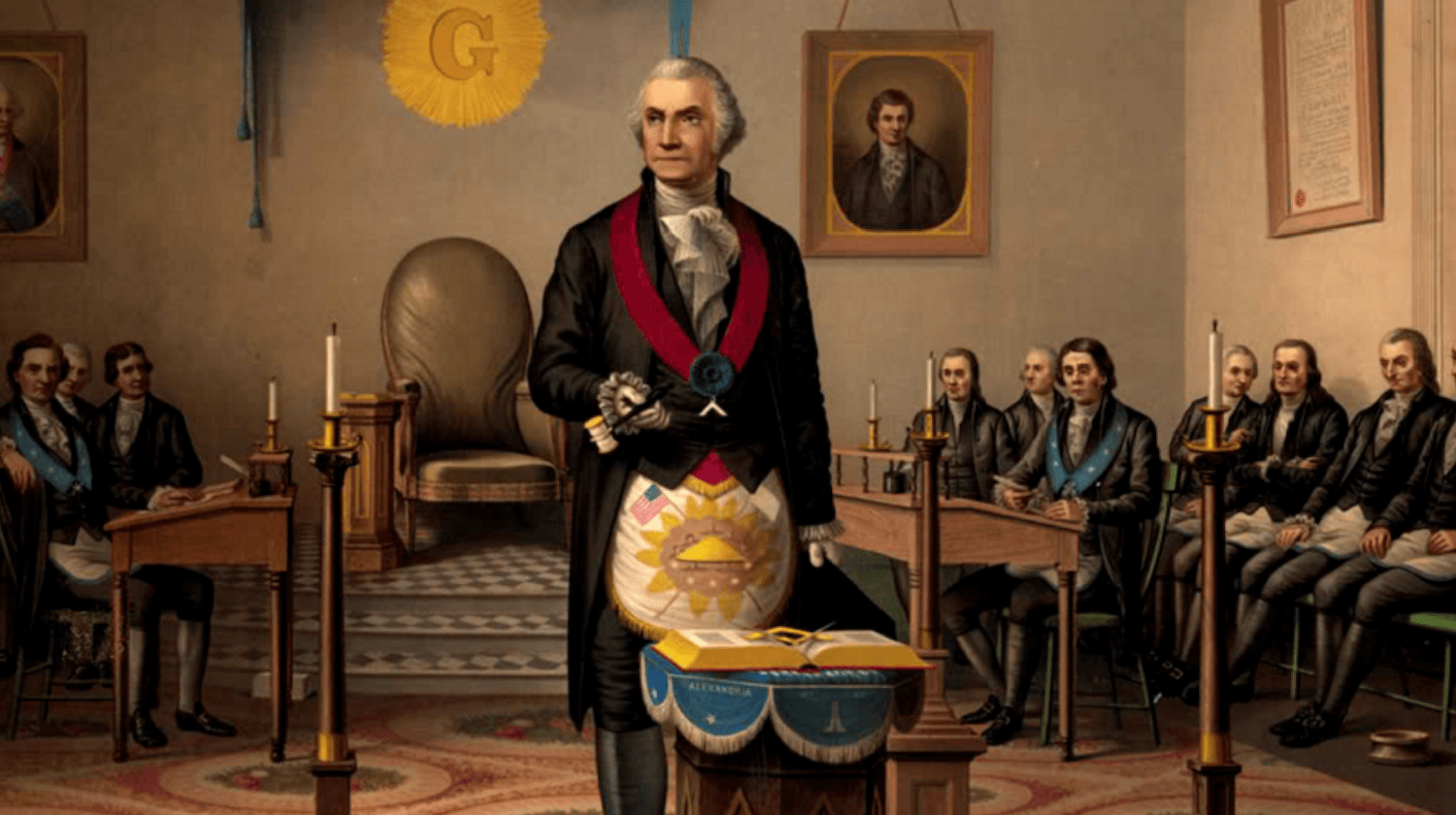 The first Masonic lodge was founded in the early 1750s, and George Washington was one of the most influential Freemasons. Washington became the head of a prominent lodge in Alexandria, Virginia in 1753, and he had plenty of elite companies during the early days of Freemasonry in the US.
Many American leaders during the late 18th century were in fact Freemasons, and they played a prominent role in the Revolutionary War as well as the initial process of forming the initial components of what eventually became today's US government.
Who Were The Freemasons in Early American History?
Freemasonry has an illustrious history in the US, especially when it comes to many of those who became leaders in America.
The most prominent Freemason was George Washington, of course, but there are other famous luminaries on the list.
Benjamin Franklin was also a Freemason who led the Pennsylvania chapter, and Paul Revere performed a similar set of duties with the Freemason chapter in Massachusetts.
John Hancock was a member of that chapter as well, as was Chief Justice John Marshall, who played a prominent role in the shaping of the Supreme Court.
Major General Henry Knox was also a Freemason, although Knox is believed to have joined the organization well after he fought in the American Revolution.
Estimates vary, but somewhere between 9 and 20 of the men who signed the Declaration of Independence were believed to be Freemasons, and approximately a third of the men who signed the US Constitution were also Freemasons.
Some of those men are believed to have been prominently involved in the creation of the Bill of Rights, so their thoughts and influence played a prominent role in American history.
Other famous Freemasons included John Quincy Adams, who was known to be a Freemason, and publisher Horace Greeley.
How Has Freemasonry Effected American History?
While there was no direct attempt by Freemasons as an organization to steer the course of American history in any particular direction, there's no doubt that the impact of the men who participated in Freemasonry was profound.
Men like Washington, Franklin, Adams, Hancock, etc were influenced by what the Freemasons referred to as "civil religion," an informal doctrine that called for a combination of political freedom, human rights, free enterprise and a minimal role of the state in the affairs of individuals.
That so-called "doctrine" remains a part of the underpinnings of Freemasonry today, although modern Freemasons tend to be very private about this aspect of the order.
Obviously the beliefs of individual Freemasons vary as widely as those of individuals who belong to any organization, but that aforementioned elements of civil religion are still a prominent part of Freemasonry today.
And many Freemasons point back to that aspect of their heritage with considerable pride. Freemasons are proud of the fact that their organization included many of the Founding Fathers, and these men became heroes in American history.
Would You Like To Become A Freemason?
We get this question every single day so we figured we'd create a guide explaining exactly how to become a Freemason (if you so desire). To help you get started, we have a free mini-guide showing you how to apply – but;
Closing Words
Thanks for stopping by.
We hope you enjoyed this article covering the immense history of Freemasonry in North America and we hope to see you back here soon.
To learn more about Freemasonry, be sure to see our latest updates here.
THE GREAT MASONIC LIBRARY
300+ rare & out-of-print Masonic books, poems & illustrations from the 1800s made available for all Brethren to download!