From our experiences running this website (MasonicFind.com) and also the MasonicFind.Store;
Over the years we've learned a thing or two about how to go about creating, building and managing websites.
Since this past week I received two emails from two different Brothers asking me about building a website (not something that happens often);
I figured it would be a good idea to create a sort of a "Freemason's guide to starting a website" article and share with you all that I know about websites, and how to start one.
If you're curious about building a website and you'd like to know how you can create one for yourself, your business (or maybe even your Lodge);
This guide should answer any and questions you may have.
Let's get started…
Why Would You Need A Website?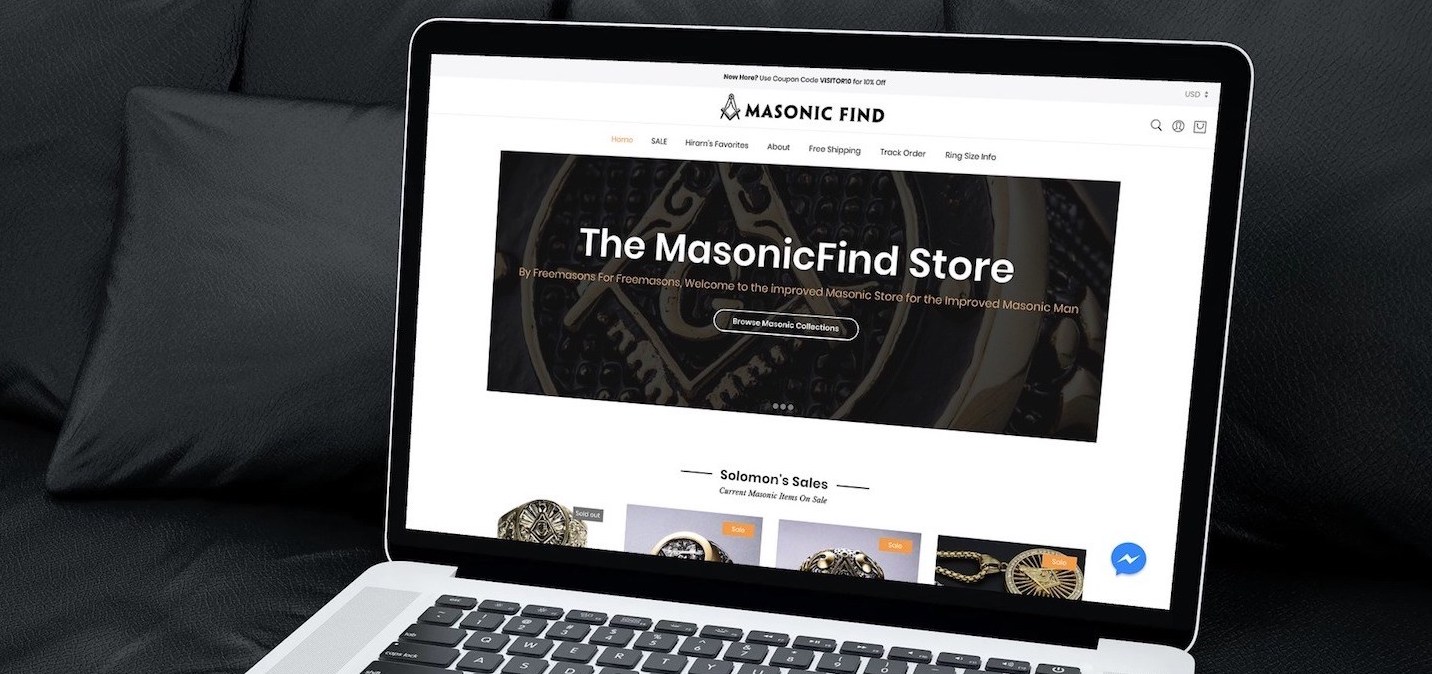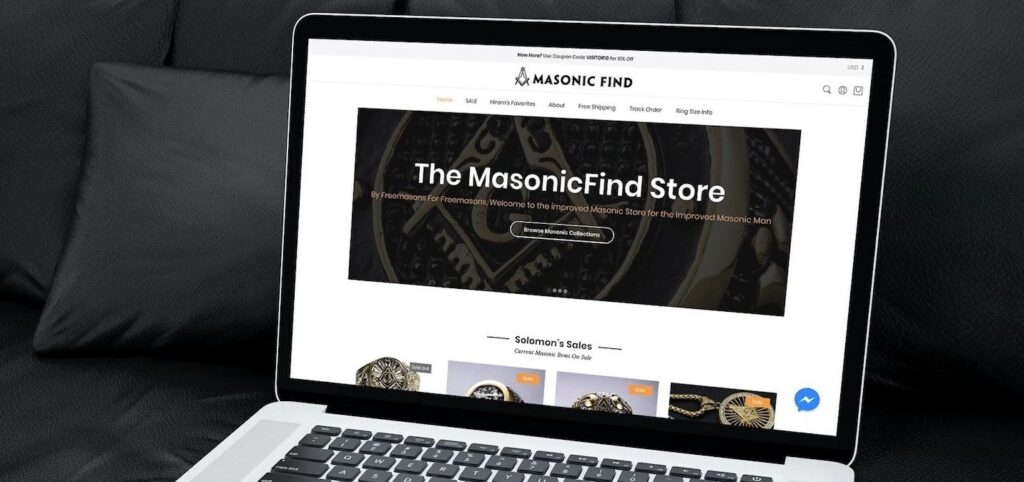 There are many reasons why you would want to create a website, in the context of what this guide is about, we have 3 "reasons" for a website:
✔️ A business website:
This will be a website you create for your offline (or online business).
For example, let's say you have a "landscaping business". You should have a website that showcases your services and potentially even attract new customers.
✔️ A personal website:
This will be your own personal website where you share your thoughts and ideas (commonly known as a blog).
You can use this to share ideas about your favorite hobbies, information about yourself, what you do, experiences in a topic, etc…
✔️ A Masonic Lodge website:
Some of you reading this may also want to know how to create a website for your Lodge (which is a fantastic idea and something I think every Lodge should do).
We'll talk about this below as I've also found a list of guidelines for what you should (and should not do) with a Lodge website.
How To Start Building A Website (Things & Tools You Need)
Before you start a website, you are going to need a few things. These are:
You Need To Find A Name
A name for your website is always the first step.
If it's a business website you're after; then your business's name would be a good place to start.
If it's taken (which is likely), you may want to also add the location. For example, landscapinginchicago.com  – or;
Your name +  business name, such as; MikesLandcaping.com
To see how to check if your desired website/business name is available, move on to the next part;
You Need To Register A Domain Name:
I register my domains using BlueHost.com.
These are several domain registrars you can use, but BlueHost is the winner for me for 3 very good reasons:
You get a free domain (instead of the usual ~$15 per year)
You get a free WordPress website (more on this below)
You get free SSL security (which is a must these days)
All you would need to do is to pay the hosting, which in layman's terms, is what keeps your website "up" and available on the world wide web.
The good news is that even though this all sounds complicated and expensive, it will only cost you $3.95 using BlueHost.
To see if your desired domain name is available, or;
You already have a name in mind and you want to register it asap (before someone else takes it);
You can visit BlueHost using this link here >>
You Need WordPress & Hosting:
The easiest way to start and manage a website is by using WordPress.
Luckily; BlueHost offers a simple one-click install so after you purchase your hosting plan, you will get access to your own WordPress website in just a few seconds.
There's a great video tutorial on YouTube which you can look into regarding building a website from scratch with BlueHost here:
Picking A Theme For Your Website
The reason I started with the 3 "types" of websites mentioned above is that different types of websites require things to be done a little (not a lot) differently.
This is especially true when it comes to picking a theme.
What Is A Theme?
A theme is how your website looks. You should always use WordPress as the "tool" to build your website. Once you have WordPress installed, you can upload different themes to your Worpdress to customize it to your liking.
For example;
For your business website:
You would need to find a theme that matches your business's theme.
The Astra theme gives you a list of different themes for any business you may be in. You can check out Astra here or you can see some of their current available example themes below: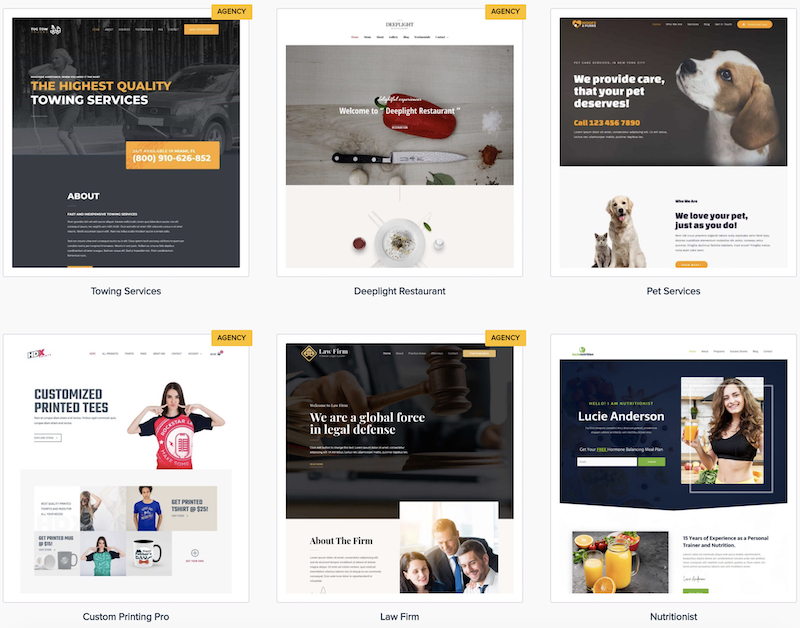 For your personal blog/website:
Something simpler would probably do.
WordPress itself gives you access to thousands of simple "personal blog" style themes that you can upload with ease and start using.
For your Lodge website:
You can use pretty much any theme you like (you can go with a business style theme) or with a simple "blog" theme.
One thing I have found that works great and has all the features a "Lodge website" would need are themes that are targetted for "church" websites. You can see some examples of those here.
Again, picking a theme is all about personal taste so don't think these are a MUST. They are not – but as I said;
Knowing what you'd like to achieve and what you want your website to represent; it's best to get a theme that perfectly communicates that message.
Additional Resources Regarding Building A Website
So the above is all you really need to know about how to create your website. As you can see;
It's quick/simple to do
It's very cheap to get started – and;
You can utilize a website in a variety of different ways.
Before I end this guide, I also want to share with you a few things you should know about running and managing a website, so without further delays;
Here are some answers to some common questions you may be having.
How To Get Traffic To A Website
I'm assuming you are building a website with the hopes of people visiting it.
Without people, there's really no need for you to have a website.
To learn how to get people to visit your website (also known as traffic), here's a great guide that will teach you all you need to know about making your website popular with your intended/targetted audience.
How To Manage Your Website
Once you've set up your website, it's very easy to maintain.
This is why again, I always recommend you use WordPress to build your website.
WordPress makes it very easy for anyone (even for those who do not have a technical background) to update and maintain a website.
You can see this helpful "WordPress" tutorial here to see how easy it actually is to maintain it:
Guidelines For Starting A "Masonic Lodge"
If you're reading this with the hopes of starting a website for your Lodge, there are a few things you need to know about it.
You can find a list of  "guidelines for a Masonic website" using that link, but just to give you an idea;
You should not have any commercial advertisements on your Lodge website.
You should always have contact information present.
You should never post personal information of the brethren (without their permission).
You should send your website to your Grand Lodge for approval (& listing on their website).
Would You Like Us To Build A Website For You?
We've hinted at the idea of being able to create websites for our readers here at MasonicFind in our guide about how to take your Masonic Lodge online.
Unfortunately, we did not have much time to focus on that in the past year but moving forward, we'll be able to offer a much more streamlined approach to building websites for some of the Brethren here.
The good thing about this is that you can leverage tools we already have (without any additional cost to you) and also leveraging our experience building websites to make sure you have the perfect website you deserve.
If you'd like to know more about this, be sure to send us an email with the subject link "Building a website".
I hope you enjoyed my guide on building a website if you have any questions; be sure to let me know down below in the comment area.
If you'd like to start building your website today, you can go and get started with BlueHost here >>
THE GREAT MASONIC LIBRARY
300+ rare & out-of-print Masonic books, poems & illustrations from the 1800s made available for all Brethren to download!