Current concerns regarding declining membership in the Craft fail to recognize we are still a formidable force for good in the world.
Turning our attention to what we can do for others may hold the answer to what we can do for ourselves. We are still five + million strong worldwide.
With our wonderful wives who share our Masonic life with us, we become ten million strong.
THE GREAT MASONIC LIBRARY
300+ Masonic books, poems & Illustrations from the 1800s digitized & made available for all Brethren to discover!
Adding one sibling gives us fifteen million beacons of light reflecting the Masonic way.
That adds up to a lot of light, and since light attracts light as like attracts like, let's get back to doing the things that made us the oldest, most respected fraternity in the world.
The wonderful, idealistic young people of today don't have to be recruited.
They just have to be shown our light and opportunity.
By the time we reach the year 2050, we Masons will have been given the opportunity to help feed, clothe, and employ nearly twice the number of people that are on earth today.
We will be given a chance to help make a new world a reflection of all we hold precious in our beloved fraternity.
In America alone, we can help relieve thirty-six million who live in poverty, including fourteen million children.
We are already working to make things better for our twenty-seven million Americans who are functionally illiterate, while 40 million have no health insurance, and three-hundred-thousand are homeless.
Two billion people live on less than $2.00 per day;
Two billion people have no electricity and use firewood to cook;
Two billion people lack sanitation;
One billion have no clean water and nearly a
Billion people are severely malnourished or starving.
Don't We Hear Our Masonic Calling?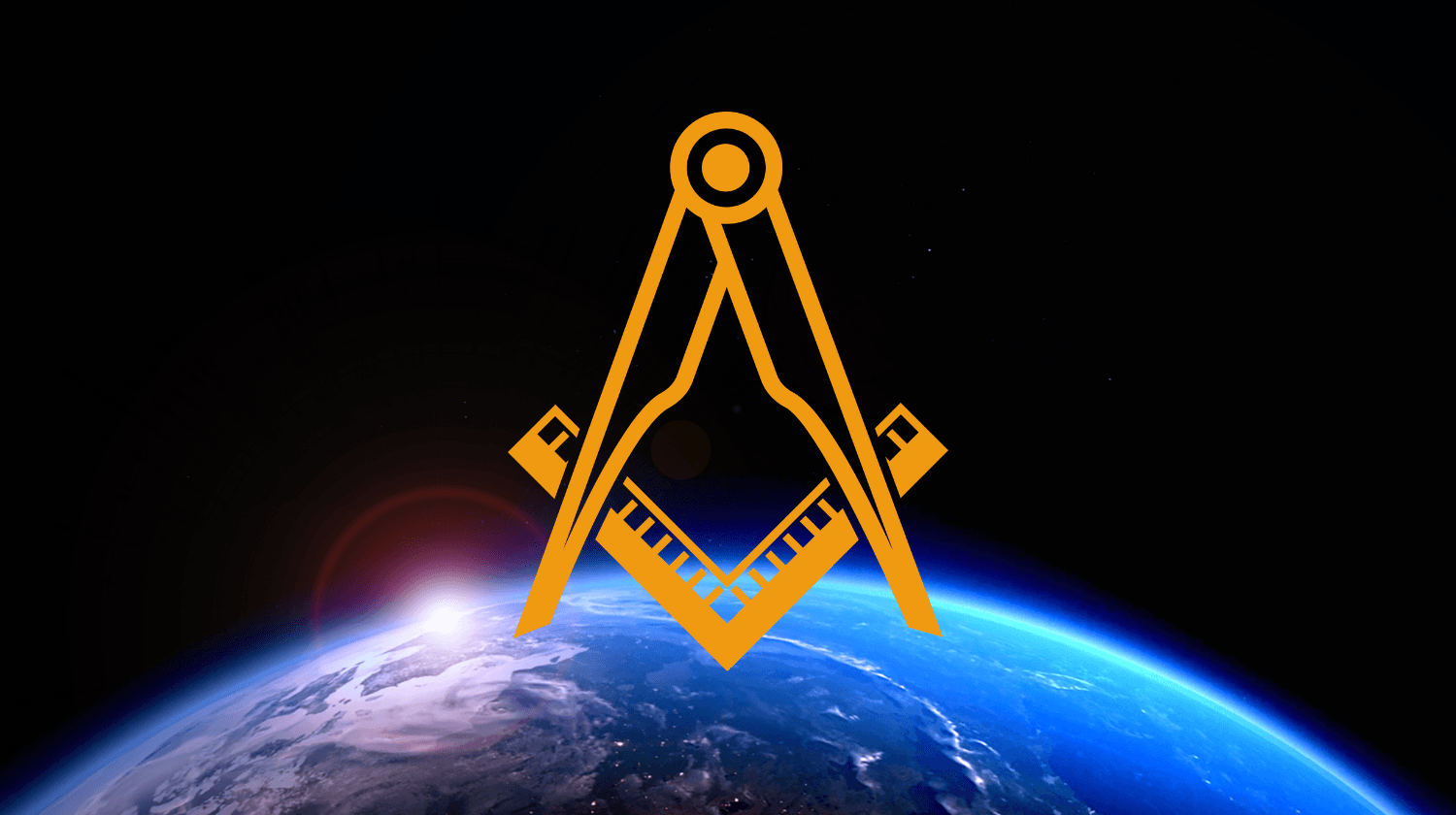 We have the highest rates of teen pregnancy, abortion, drug use, violence, and release of toxic materials of any industrial nation.
Further, we have the worlds largest prison population, exceeding both China's and the former Soviet Union.
These are areas that demand attention from our Masons in government, the law, our churches, and in education, not to mention in our homes.
We may not have the George Washington's, the Benjamin Franklin's and that crowd to lead us, but we have the group consciousness of the oldest, most respected fraternity in the world, to guide us.
Our beacons of light can truly stimulate change in the consciousness of humanity.
We can serve humanity, we can radiate humanity, and transform the completely human environment simply by being who we are, and living the Masonic Way.
How Can Freemasonry Change The World?
Just be who we are!
More than one man has gone into a Lodge and curled his lip when he learned he was supposed to display brotherly love and turned around and wept when he found that he was being loved like a brother by men he didn't know cared about him.
Instead of pointing your finger; stretch out your hand!
S. K. Baril
Past Master of
Temple Lodge No. 16, A.F.& A.M
1982-1983-1995
Cheshire, CT
Member of Norwood Lodge No.576
Cincinnati, OH
This post was submitted to us by Ken Baril. If you are interested in writing for MasonicFind.com, please get in touch.
WEEKLY SALES ON
THE MASONICFIND.STORE
Tax included - $0 Shipping - No Hidden Costs - Lifetime Guarantee