Greetings all. A few days ago we announced the launch of our long-anticipated MasonicFind Store affiliate program, a new venture by MasonicFind that allows you to earn a 15% commission on every sale you drive to the MasonicFind.Store website.
You can see how to join and become a member here >> 
Today, we are giving you our best tips and tricks on how to best promote the site (using your own affiliate link) to start getting clicks and commissions with ease.
Before we start, make sure you have already registered to the affiliate program as otherwise, this guide won't make much sense to you. You can join here or you can see HOW to join here.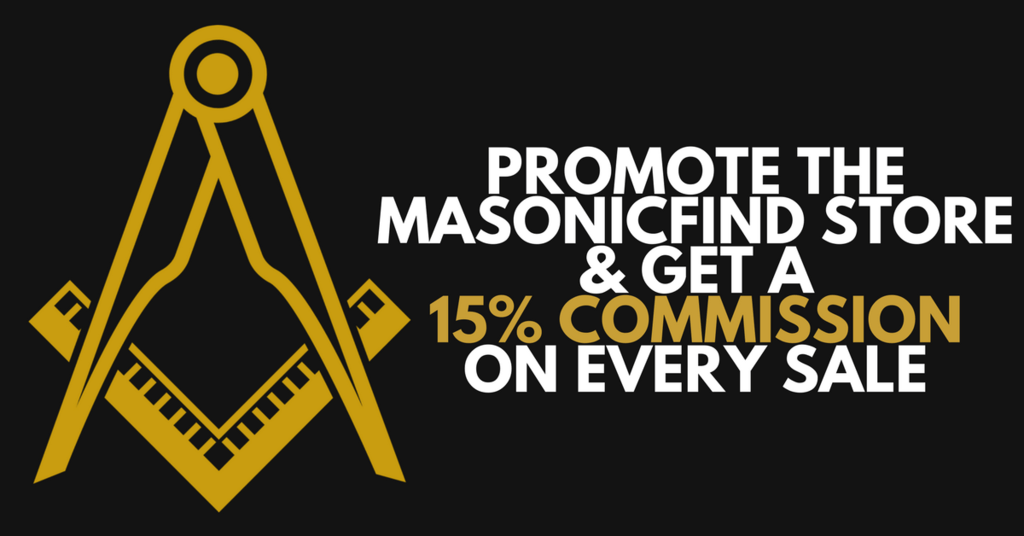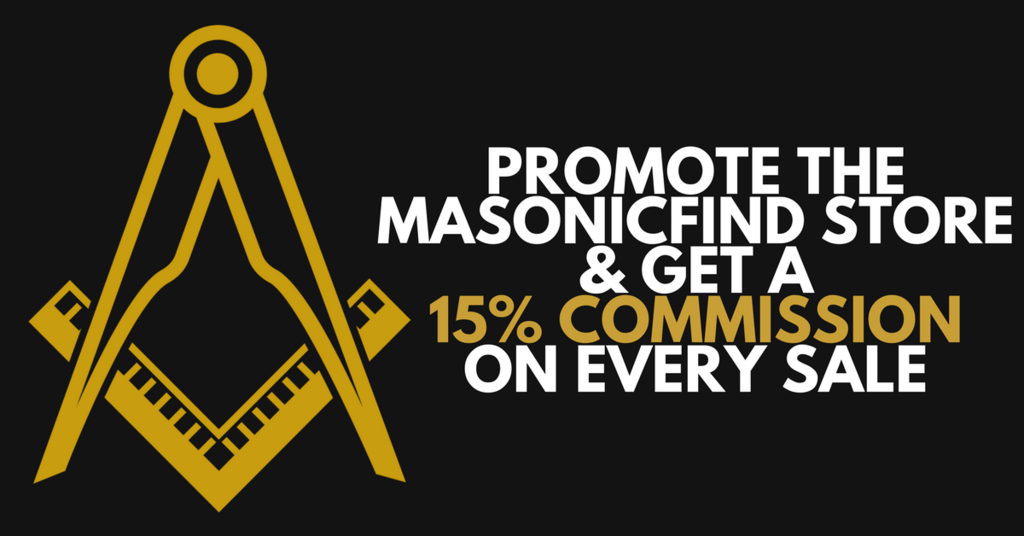 Using Facebook:
Our best method of driving traffic is on our Facebook Page. We now have amassed an audience of over 20,000 members and although we barely do any promotion on the page, most of the traffic comes through there still.
Now, you may not have an audience of 20,000 people, but you might have something better; that is; friends/brothers you know that trust your recommendations.
Using your own special unique link, hop on over to Facebook and publish a status on your profile/page telling them about the MasonicFind.Store: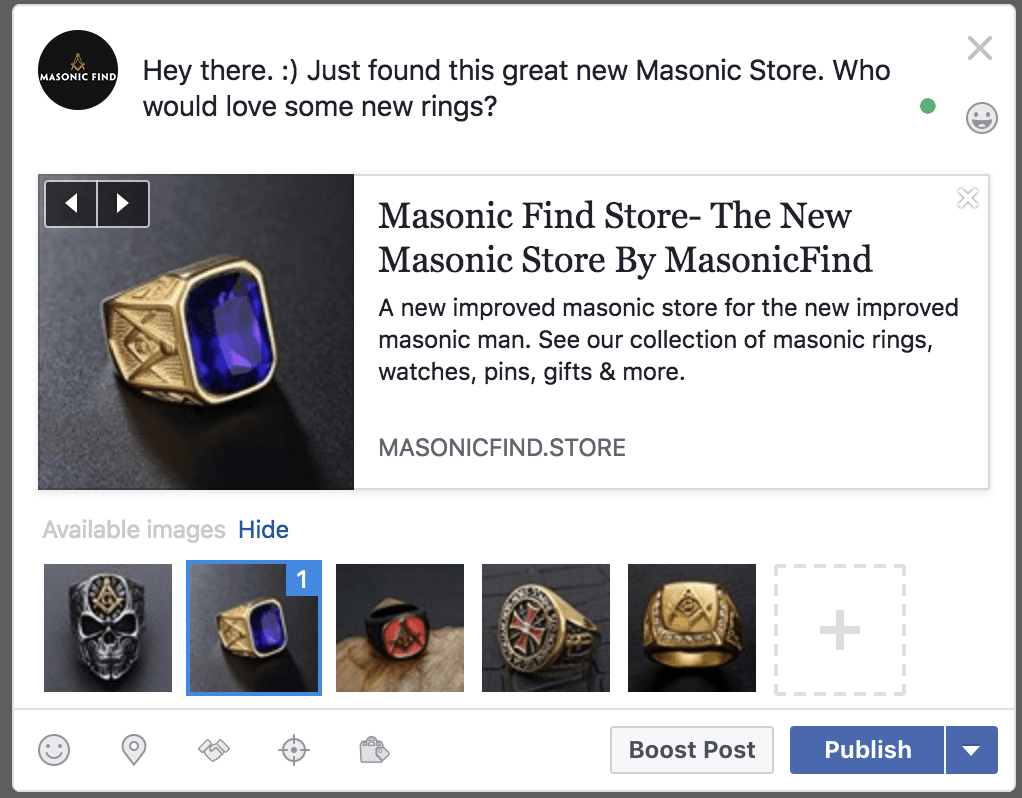 As we said, Facebook is our biggest and best source of traffic on our website so if you do this, we are sure you will be able to get your friends involved and interested in buying.
Remember: We have a 30-day cookie on our store, which means if you send a friend over today and he buys in the next 30 days, you still get the 15% commission as was agreed.
Using Pinterest:
Pinterest is also a big opportunity. All you would need to do is to visit the MasonicFind Store and choose a product you would like to pin.
Simple use the Pinterest Chrome extension or download the picture and upload it to your Pinterest Profile. It should look something like this: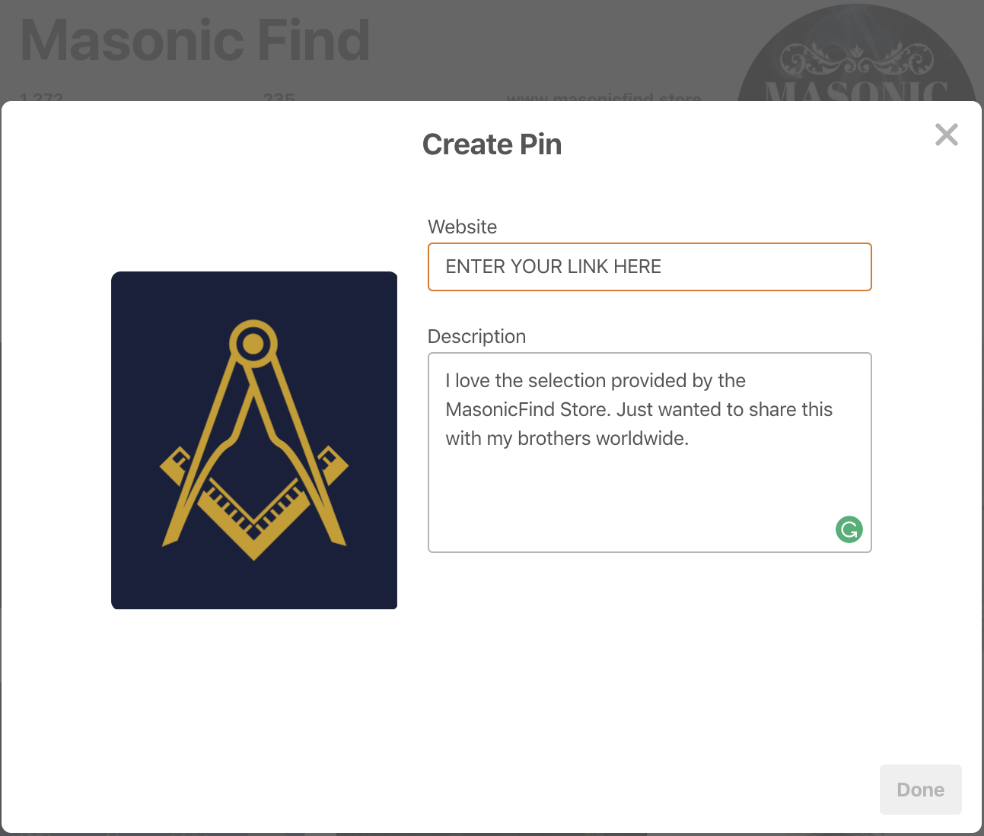 Remember to always use your own link which you get once you are inside the MasonicFind Affiliate dashboard. That way we can track who sent the customer and we can compensate you accordingly.
Using Twitter:
Is Twitter more of your "hangout" online? No problem, we're also on Twitter (follow us?) and we get some good results promoting on Twitter as well.


Easy right? 
Using Email:
Some brethren may have a few brothers that might be interested in a new ring or a masonic piece. Using your link, send an email to a brother (or a group of brothers) letting them know of our store and drop the link there.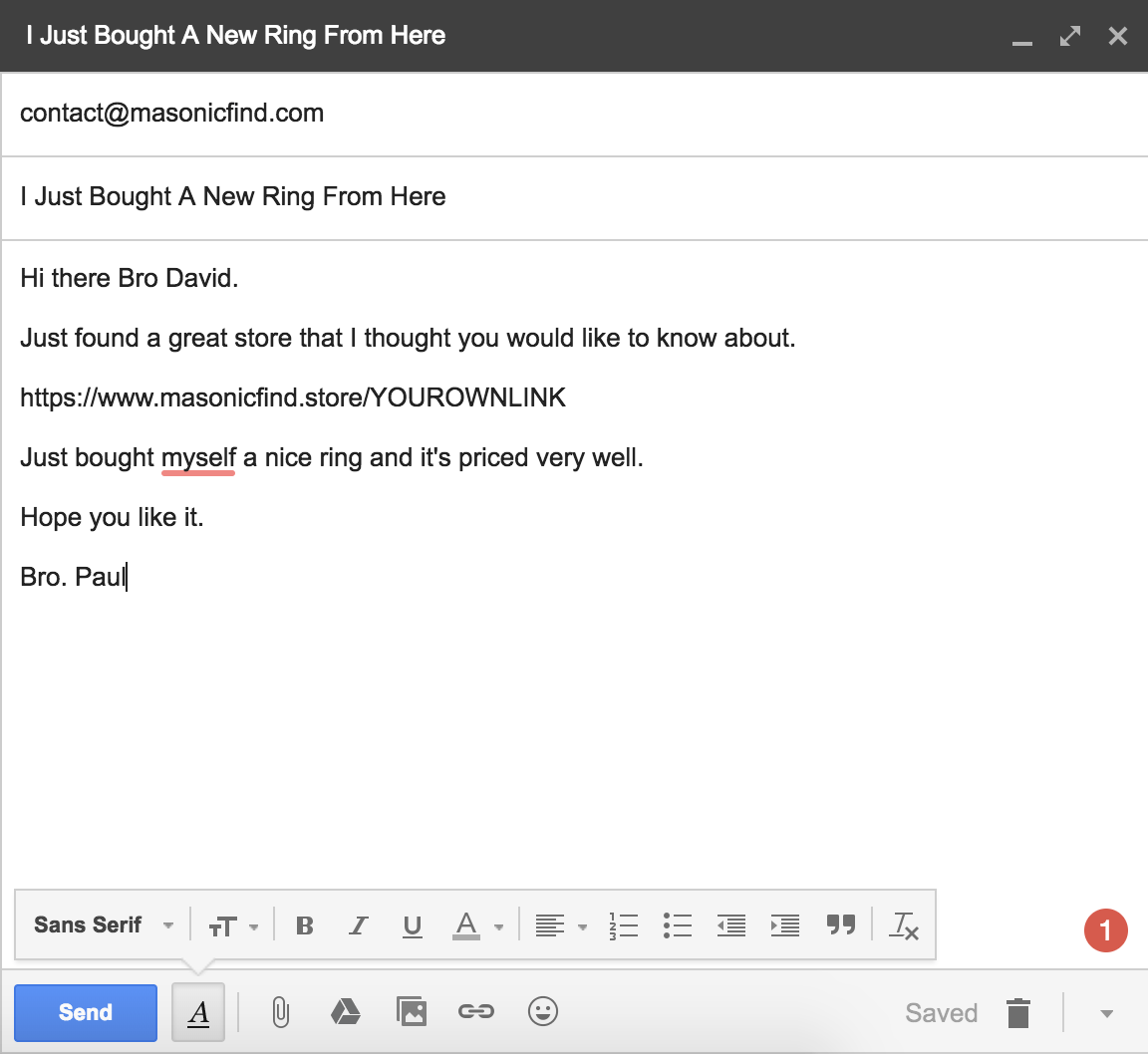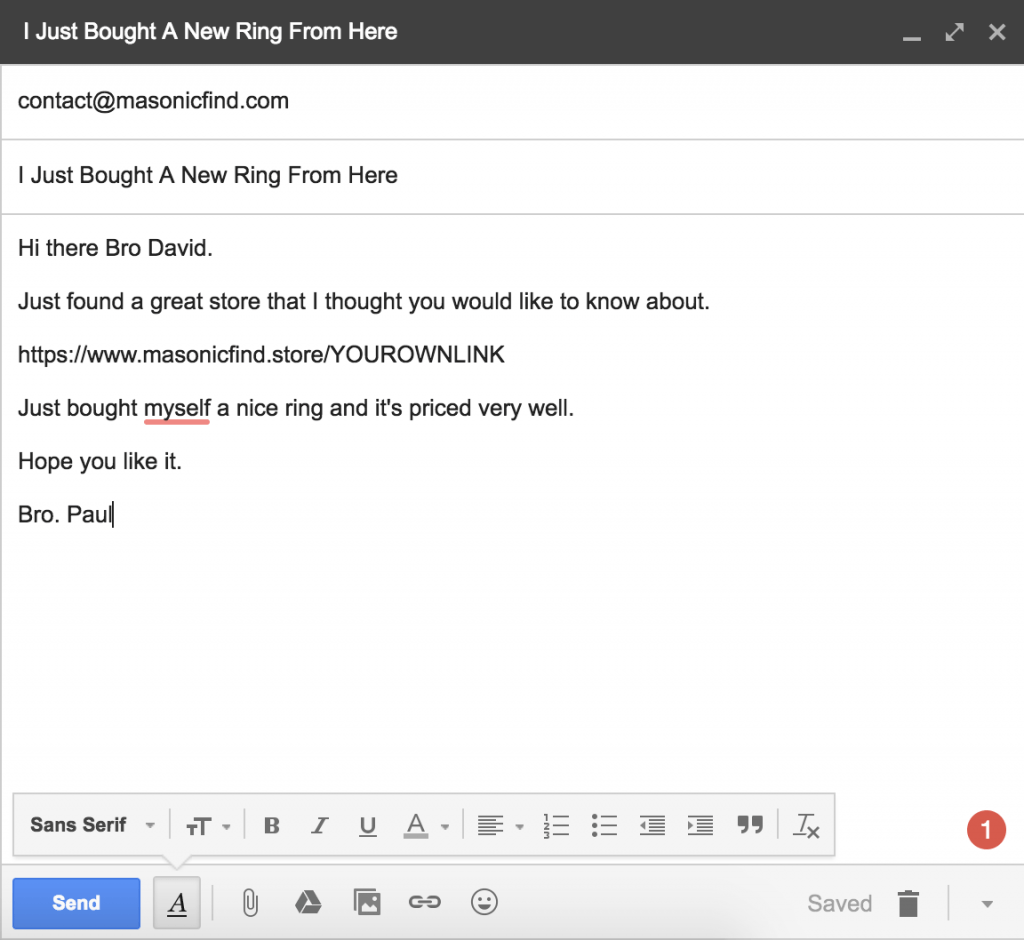 Using Your Website:
Do you have a website/blog of your own or maybe even a lodge website?
You can write a blog post reviewing our products and our services then link to the store from your own blog post using your own link.
See what we mean here:


---
5 (Other) Places Where You Can Share Your Link
While the list above is enough to get you going and even make yourself some money starting from today, that is not the only way you can promote the MasonicFind Store.
Here are a couple more ideas you can try on:
Group messages
Sharing the link in a private conversation.
Lodge email newsletter.
Use free online classified ads
Use Instagram
and many more
There are a lot of ways and places you can share your link, you're only limited by your own imagination.
Things To Remember About The MasonicFind Store Affiliate Program:
You will get a 15% commission on every sale you send.
You are paid cash (not vouchers) through your PayPal so a PayPal account is needed.
You can make as much (or as little) as you want.
We ship for free worldwide (a great incentive to get people interested).
We can supply you with graphics if need be (just let us know what you need)
In Closing
Thanks for reading this guide on how to get started promoting our new affiliate program.
If you have any questions, be sure to let us know us know by shooting us an email or you can also see the FAQs on the "How To Join" guide.
Talk soon.
MasonicFind