The Coronavirus looks like it's here to stay (at least for the time being).
As I'm sure you know already, this virus can easily spread by touching (a handshake) and it doesn't help to be in confined spaces either (such as a Masonic Lodge meeting).
You know what I'm getting at here.
As Freemasons, these two circumstances happen way too often whilst attending a meeting so with that in mind, we've decided to share a few helpful tips on how to avoid the coronavirus while "breaking bread" with your fellow Brethren.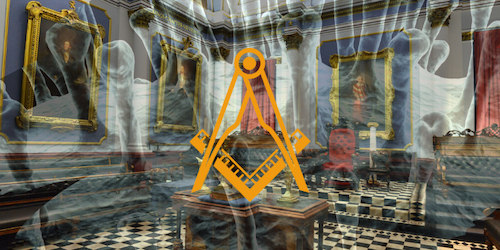 Should You Be Worried About The Coronavirus?
The world seems to be in disarray over the fear of a potentially uncontrollable outbreak. People all over the world are worried they're next, companies are shutting down, global supply chains are shutting off and the economy is taking a major hit.
If you're worried about this virus hitting too close to home, your fears are justified.
While this post is not here to create a fear of visiting Lodge, I do want to pass on the message to be careful with your day-to-day dealing, especially if you are in a country where the virus seems to be spreading fast (such as China, South Korea, Italy, France, etc – you can see a list of the affected countries here.)
📕 CLICK HERE TO JOIN the 30,000+ subscribers on the MasonicFind newsletter & get recently-updated ebook – for FREE.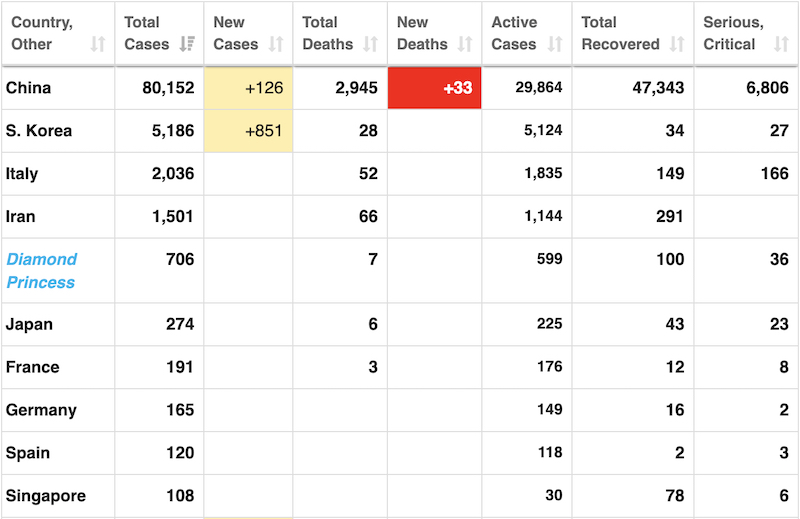 Next up, I'm going to give you 5 tips on how to best avoid contracting the virus (along with some additional reading-material from more qualified sources than myself).
Of course, this applies to every Mason (or non-Mason) reading this but it should be heeded by those who are in the worst-affected countries.
How To Avoid The Coronavirus (A Guide For Freemasons)
Avoid All The Handshaking
We all love going to Lodge, shaking hands with the fellow Brethren and preparing for a night of Masonic duties. However, if you're in fear of this virus (or you're in a country with a high rate of reported cases) feel free to refrain from this behavior for now.
Your fellow Brethren should understand this and they too should all follow this advice.
If You Have The Sniffles, Stay At Home
I'm really not a fan of the idea of showing up with a cold to a Masonic meeting.
I understand there are duties that must be upheld (especially on an important night) but if you feel a cold coming on, it's best to stay at home and avoid going to Lodge, especially during this outbreak when even an innocent sneeze will get you a few frowns.
If You Need To Sneeze…
…make sure you cover your mouth!
And go wash your hands – as soon as possible.
If that is not possible to do so (whilst in a meeting), make sure you use a sanitizer, which brings me to my next point.
Every Lodge Must-Have Hand-Sanitizer Close By
I've seen this in some Lodges already, but unfortunately, it's still not as common as one would expect it to be.
If your Lodge does not have a hand sanitizer in hand, please go and get one and make sure all Brethren are using it.
Avoid Tight (Crowded) Places
If you're in a country that has been affected by this outbreak, you really should not be spending an hour or two locked in a room crowded with others. This then begs the question;
Should Masonic Lodges temporarily close down till this outbreak is over?
I guess this is a matter of opinion and it's up to the Lodge members to decide this, but I would personally not be attending a meeting if I lived in a country which has been affected (fortunately, I'm not).
Additional Guides For Protecting Yourself!
To further understand how you can protect yourself while conducting your masonic duties, be sure to watch the video linked above by Dr. John Campbell.
It will give you some ideas on how to protect yourself and your family and you'd do well in sharing this with a few other members of your Lodge.
As for additional guides, here's one from the World Health Organization and another from CDC showing you how to prevent a coronavirus spread in your community.
In Closing
That's all from our end today. I hope you've found this informative and please be careful out there.
May the GAOTU keep us safe in these trying times.
THE GREAT MASONIC LIBRARY
300+ rare & out-of-print Masonic books, poems & illustrations from the 1800s made available for all Brethren to discover!