I hope you are enjoying your time on our site. We strive on creating an easy to use platform so you can browse our great collection of masonic articles and regalia.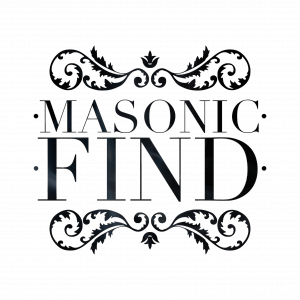 Why Should You Subscribe?
If you subscribe to our newsletter, we'll be able to keep you update with what is going on with our site. Now I know what you're thinking "Oh no I'm gonna get spammed every day with countless emails".
Actually no, LOL! We hate spam as much as you. I promise you we will only contact you when we have something important to say. I think so far in close to a year we only sent out like 10 emails to our newsletter.
For a more constant communication, I suggest you join us on facebook.
Free eBook When You Sign Up! 
We have an short eBook penned by an author of Masonic Find that we will be sending you once you join our newsletter. Think of it as a little token of our appreciation for trusting us with your email.
If however you still would like the eBook without joining the newsletter, you can also leave me a comment below and I'll email it to you myself. No bother, I understand!
Remember: When you subscribe, you will get a confirmation to your inbox. You have to confirm your subscription or else you won't be getting the newsletter (this is to make sure your inbox stays safe from spammers).
If you do not receive  this "confirmation email" check your spam folder and mark our email address as a "SAFE" contact.
We appreciate your trust in us we deeply value your privacy and thank you in advance. Our goal is to connect with you and build a lasting relationship.
THANK YOU!