What is it exactly that the Freemasons do?
One thing you should know is that – contrary to popular belief – Freemasonry is not a "secret society", but rather – it's a society with secrets.
There's nothing secretive about Freemasonry anymore.
You've heard about it, you've seen it in films and pop culture, there are 100s of interviews online with Freemasons and you can see that infamous Masonic Square & Compasses symbol outside every Masonic Lodge in the world (which there are many of).
In this post, I will try and explain to you what Freemasons actually do, but of course, I can not give you any secrets which should not be shared online. If you'd like to learn how to acquire these secrets, you can look into becoming a Freemason here.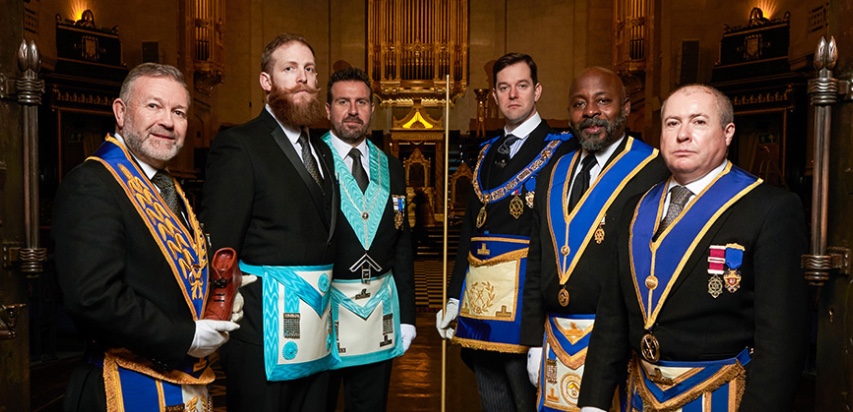 What Is The Purpose of Freemasonry?
The main purpose of Freemasonry is simple.
It's been around for 100s of years now and its only goal has always been to "make good men better". Of course, that is a simplified version, but that's what you can look forward to if you decide to join the ranks.
Apart from that, Masonic Lodges are also known to be charitable and you'll often find local Lodges doing fundraising for various causes in the community.
You can see the Masonic Charitable Organization here for the perfect example of how Freemasons raise funds to help those in need.
What Does It Mean To Be A Freemason?
Being a Freemason is definitely not about "getting rich" or acquiring friends in high places.
That is Hollywood for you and while yes, there are some very influential people who also happen to be Freemasons, this is not why you'd want to become a Freemason.
Becoming a Freemason simply means wanting to be in a time-tested Brotherhood which values honesty, morality, and justice above anything else and I for one think it's important in this day and age for good moral men to have a way of meeting other like-minded men.
This short documentary by the United Grand Lodge of England reveals exactly what it means to be a Freemason so take a look at the following for better understanding what it's about (you also get to see one of the most beautiful Masonic temples in the world):
What Happens In A Masonic Temple?
When you become a Freemason, you will be invited to start attending meetings at the Masonic Lodge you were initiated into so you can take part in "what the Freemasons do".
The purpose of these meetings is usually to initiate new members, discuss upcoming events and also rituals to help other members of the Lodge progress to higher degrees.
How Often Do Freemasons Meet?
A Masonic Lodge usually meets around once per week, and that could either be a "practice meeting" or a "real meeting" which happens once every month or so.
This can change drastically from one Lodge to the other depending on what events the Lodge has coming up so don't take this as a fact, just as an estimate.
Looking To Become A Freemason?
If you're interested in becoming a Freemason, be sure to check out my recently published guide on how to become a member.
Here's what you will be learning in this guide:
What Freemasonry is?
What Freemasonry is

not

.
Masonic words & phrases you need to know.
Things you need to know before you become a Mason.
Answers to frequently asked questions about becoming a Freemason.
What's expected of you as a Freemason.
How to start your journey in Freemasonry.
The 3 major Masonic initiation degrees( explained).
3 (more) things you should know

after

becoming a Mason.
A list of Masonic Grand Lodges around the world.
and much – MUCH – more.
If you want to learn what Freemasons do exactly, the best way is to become one yourself but as I said already, you should only petition to join for the right reasons.
I'm afraid I can't give you much more detail about what it is that Freemasons do as that would only spoil the surprise for those who want to become one but if you're looking to learn more about the topic, you can also check out the following:
THE GREAT MASONIC LIBRARY
300+ rare & out-of-print Masonic books, poems & illustrations from the 1800s made available for all Brethren to discover!