Since 2013, we've been building what we believe is one of the best (if not the best) Masonic resources online for Freemasons.
It hasn't been easy, but we never expected it to be.
We even almost gave up a few times too, but somehow, someway, thanks to your support, we're still here trying our best every day to bring you well-researched, informative, and entertaining content about Freemasonry you can learn from and enjoy.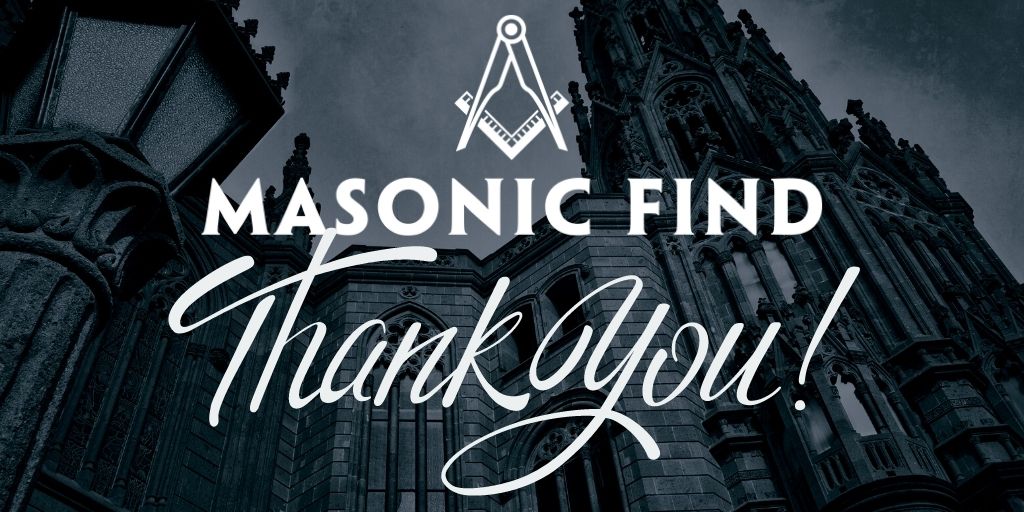 If you'd like to support us on our mission, here are a few ways you can help.
• Share our content: Whatever your social media of choice is, if you like one of our many articles, please share it with your friends and followers. This helps us get our message out there to more people, thus making sure more people know about Freemasonry and its many mysteries. You can find a list of our latest published articles here.
• Join our email newsletter: Our email newsletter is the oldest running Masonic newsletter on the internet. Over 30,000 Masons and otherwise from around the world tune in every week to read our emails. If you'd like to learn more about it, read the testimonials, and become a member (it's free), you can subscribe to the Masonic Find newsletter on this page here. 
• Consider making a donation: We want to make sure our websites and everything else we do is created by knowledgeable experts on the topic and, of course, have everything readily accessible 24/7/365 to everyone who's interested. This is not cheap. If you'd like to help support the mission with a small donation. As a supporter, you get access to our content before anyone else does, as well as an invitation to join the MasonicFind Secret Roundtable Facebook group. This is where 1,000+ Freemasons congregate every day to share ideas, news, tips, and the odd Masonic joke. If you'd like to support MasonicFind, you can do so with a $1 donation here. 
• Buy one of our self-published books:
So far, we've released two self-published books. These are: "100 Strange & Unusual Facts About Freemasonry" and our tell-all guide "How To Become A Freemason". You can purchase either of them by clicking the link to your chosen book, but I have to tell you, these books are also available for free inside "The Great Masonic Library".
• Join us inside The Great Masonic Library:
The Great Masonic Library is a collective effort to digitize and preserve 340+ long-lost and forgotten books from the mid-1800s. As a member, you get access to all of these books as an instant download and/or you can also use the Great Masonic Library membership website to browse, read and download individual books as you please. You also get access to our two self-published books as well as a few other goodies I'll leave as a surprise. If you're interested, you can learn more about The Great Masonic Library here. 
---