Knowing where to go and who to trust can be difficult when you're looking for Freemasonry-themed content online.
Below we've put together a list of our tried and proven resources that will help you find what you're looking for.
This list covers everything from websites to read, podcasts to listen to, where to buy Masonic accessories & paraphernalia as well as a list of educational content that will help you learn more about this ancient fraternity.
Blogs, Websites & Social Media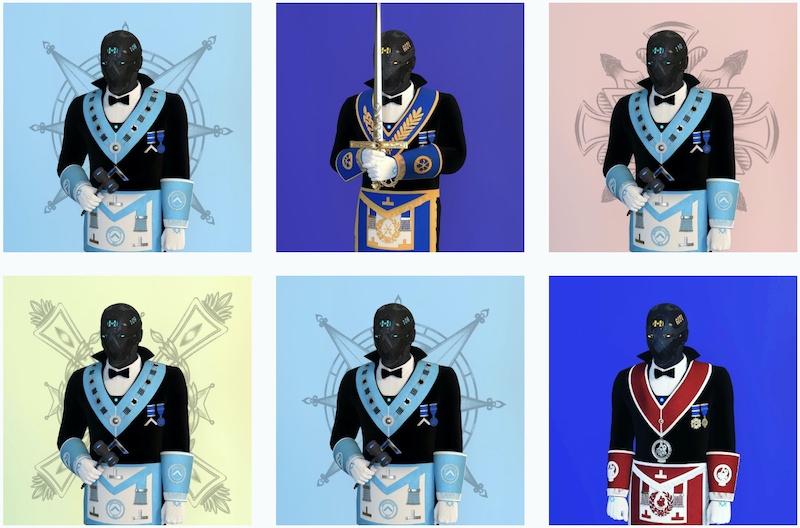 Lodge Equipment & Accessories
BricksMasons.com: One of the best – if not the best – online stores for custom Masonic merchandise. I highly recommend you look into their hand-painted Masoni aprons.
MasonZone.com: A trustworthy online store where you can find various Masonic-themed merchandise.
OnlineMasonicRegalia (UK): A great e-commerce store for Masonic gifts and accessories, for UK/EU brethren.
Masonic Supply Shop: An online marketplace for just about anything your Lodge will need to equip itself.
FraternalTies: Truly one-of-a-kind handmade Masonic ties & watches.
Freemasons' Hall Gift Shop: The online store of the United Grand Lodge of England.
MasonicExchange: Masonic aprons, hats, Lodge supplied, Lodge regalia, wall posters, gift sets, etc…
FossilBluff: Unique and handcrafted Masonic gifts.
Hiram & Solomon Cigars: A brand of cigars with Freemasonic-themed symbolism.
Macoy Publishing: The online store of the Masonic publishing house where you can buy various Masonic merchandise and Lodge supplies.
Masonic-Themed Mobile Wallpapers: 50+ Freemasonry-themed wallpapers for your smartphone based on different hobbies and interests.
Community & Forums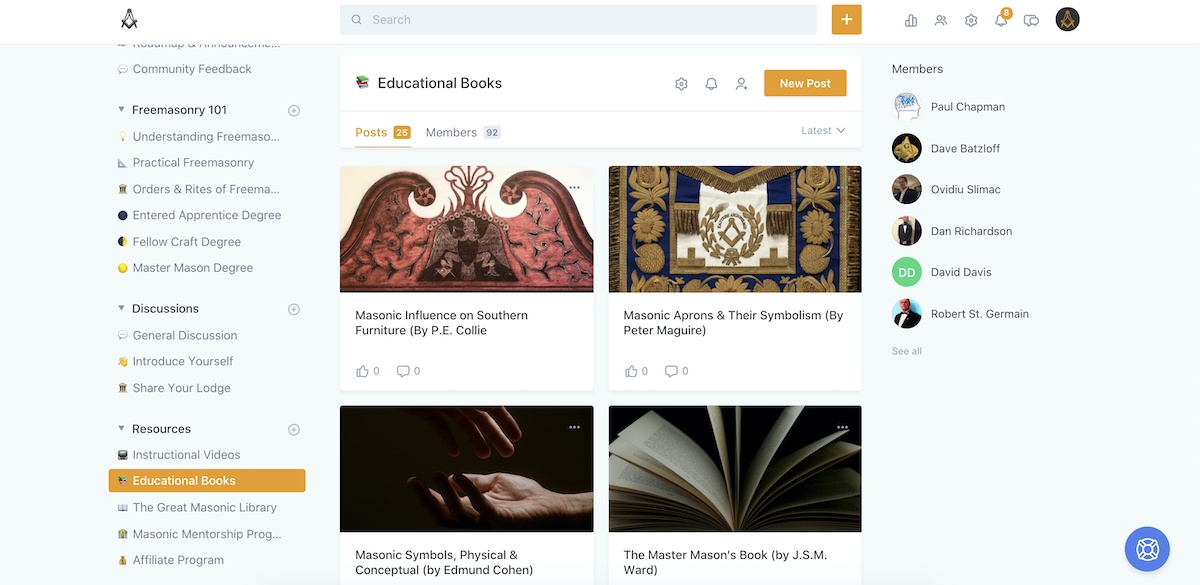 The Freemasons' Community: An online community for like-minded men looking to become better, created and run by MasonicFind.
r/Freemasonry: One of the oldest, most active, and well know Masonic Reddir forums on the internet
MyFreemasonry Forum: An online forum for Freemasons.
Master Mason Forum: An online forum for Master Masons looking to connect and fraternize with other Master Masons.
What Have We Missed?
If there are any resources we've missed and you'd like to see added to this page, drop me a comment below and if it fits our criteria, we will add them to this list.