Would you like to become a certified MasonicFind author?
Well now you can as we are now accepting guest posts on our website.
While we currently do not offer payments for submitted posts, we do offer a wide variety of benefits that will put your personal brand and your writing acumen in front of thousands of people.
Before we tell you our guest post requirements, let's share the benefits you will receive as a guest contributor.
7 Benefits of Becoming A MasonicFind Guest Author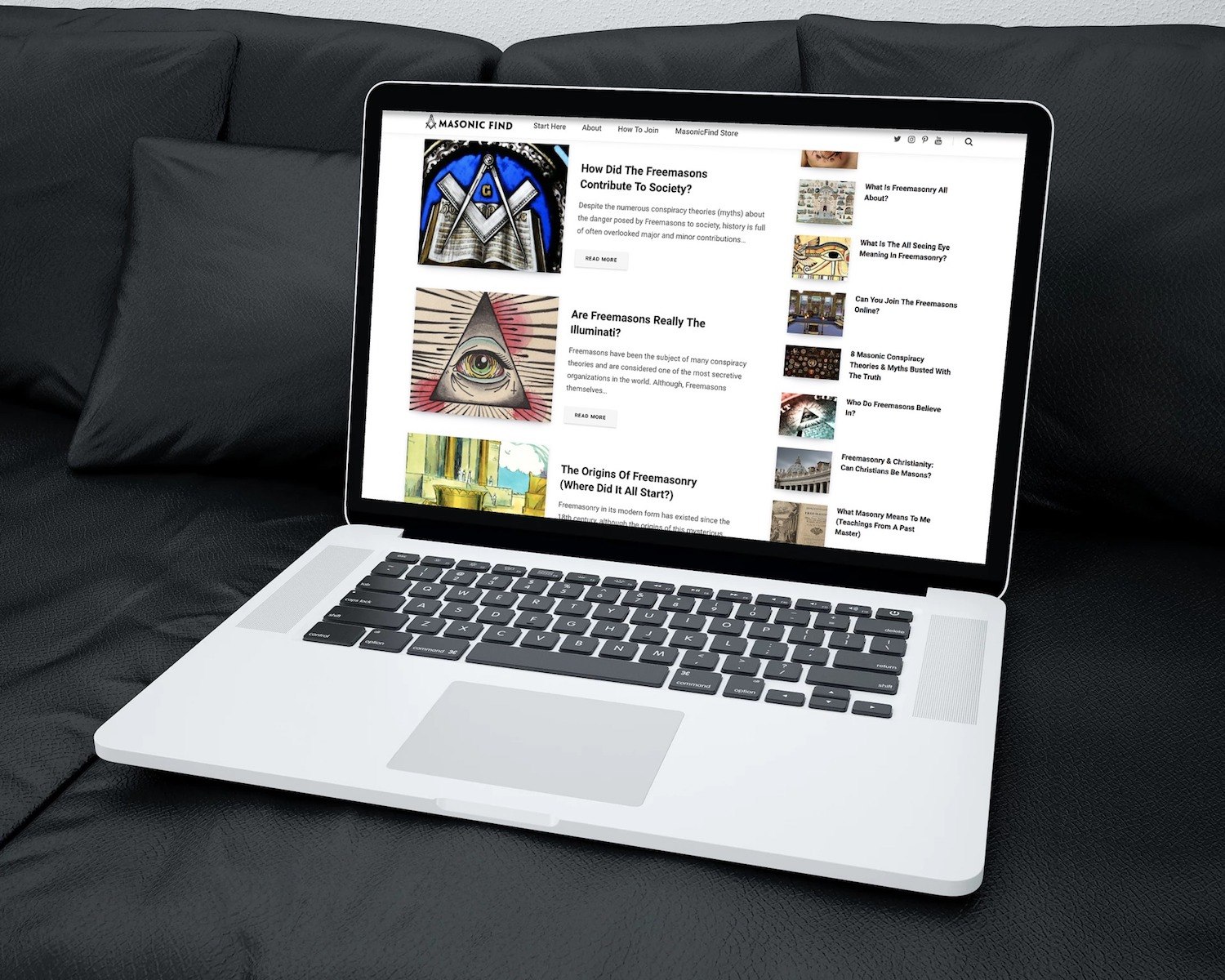 As a guest author, your post will live on our website indefinitely:
Once submitted and published, your post will stay on the website "forever."
Published on one of the biggest Masonic websites in the world:
MasonicFind has been online since 2013 and since then we have amassed a big readership that visits us daily to find out more about Freemasonry.
By becoming a contributor, you are instantly tapping into an audience of over one million people a year.
Links to your website or social profiles:
As an approved author, we will create a contributor account where you can promote your own website or social media channels.
You're also allowed to insert links in your blog posts that would drive visitors to other content you've created outside of MasonicFind.com.
Inspire & educate others about Freemasonry:
We cater to both Masons and non-masons here, and our goal is to provide a free worldwide-accessible platform where people can come and learn about Freemasonry and what it means to be a Freemason.
Your writing will help inspire and educate thousands upon thousands of people to learn more about our sacred Craft.
Get promoted to all our Masonic social networks:
Apart from our ever-growing website traffic, MasonicFind also has an engaging community on all our social channels.
Our Pinterest account reaches 100,000 people a month, our Facebook page has over 20,000 members and our Twitter is at 2,000+ followers.
All your posts will be shared with all the brethren across all platforms giving you instant access to 100,000s of Masonic readers looking to learn more about Freemasonry.
Exclusive discounts from the MasonicFind Store:
We also offer guest authors a special, lifetime discount to shop for their favourite Masonic items from the MasonicFind Store.
(The offer will be revealed only to confirmed contributors with a minimum of 2 submitted guest posts)
Bonus: Bragging rights with the Brethren?
What if you could showcase your knowledge of Freemasonry with the brethren in your Lodge, or through your own social media channels?
MasonicFind gives you the opportunity to do just that with our beautiful, recently updated website that will add to your credibility and brand recognition.
Our Guest Posting Requirements
A more-than-average understanding of Freemasonry.
800 words minimum for every guest post submitted.
A good grasp of the English language and good grammar.
No affiliate links or obvious promotions in the post.
Submit only original never-published-before articles.
We reserve the right to modify the content and the images to fit our audience.
If you want to see first-hand what we're after, here are some examples of previous work submitted by guest authors:
That's all that we ask for. If you're interested, wed like to hear from you.
How To Guest Post On MasonicFind
Please send an email to contact@masonicfind.com with the subject line:
"I Want To Be A Contributor On MasonicFind"
Please also submit your guest post (or previous examples of your writing) with your email.
If approved, we will create your author account on our website giving you complete and independent access to the website where you can submit your content for moderation.
We look forward to hearing from you.
MasonicFind
PS: If you offer any kind of services (such as graphic design/filmmaking/artwork/etc) and you want to submit some ideas to us, do not hesitate to get in touch.