London is a vibrant city that has much to offer people from all walks of life.
For those looking for an interesting cultural experience, the best place to start would be at one of the many Masonic sights in London.
Fortunately, there are plenty to choose from!
This article will list some of the best places you can see as a Freemason in this great city.
Here's a quick summary of the locations discussed below:
The Grand Lodge of England
The Freemasons' Hall
The Museum of Freemasonry
The British Museum
Westminster Abbey
Freemasons Arms Pub
The Old Bell Inn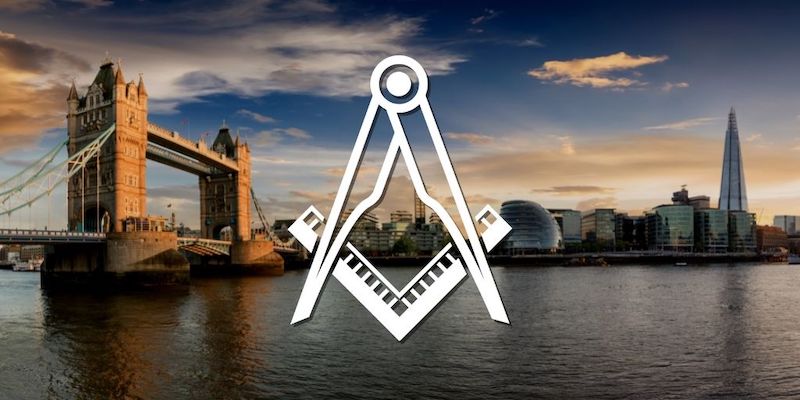 The Freemasons' Community:
A first-of-its-kind online community for those looking to learn more about the mysteries of Freemasonry in the company of like-minded men.
Click here to learn more
.
The Grand Lodge of England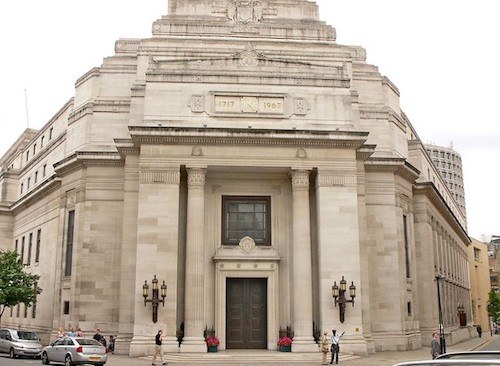 NB:
Aspiring Masons and Master Masons from all over the world look forward to our emails. If you'd like to join them,
sign up for Masonic Find's newsletter
. It's free and our next email goes out in a few hours.
The first place to visit is the Grand Lodge of England. This location has been a landmark for Freemasons since 1717 and was even visited by King George III in 1809!
Today, this impressive building features a museum that holds many artifacts from throughout Masonic history as well as an incredible library with over 200,000 volumes available at your disposal.
The Freemasons' Hall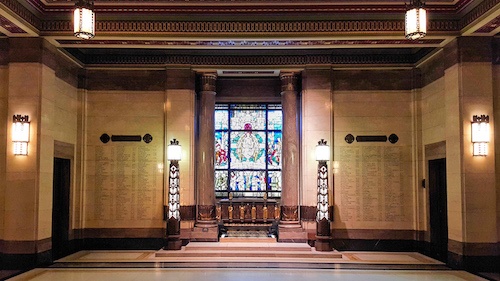 Another stop for any Mason would be at the headquarters of The United Grand Lodge of England.
This building, located in Great Queen Street, has been home to over 300 Masonic lodges and features a large theater that can hold up to 500 people!
Also on site are many great pubs and restaurants (which we'll talk about below) where you can dine with friends and fellow Masons.
The Museum of Freemasonry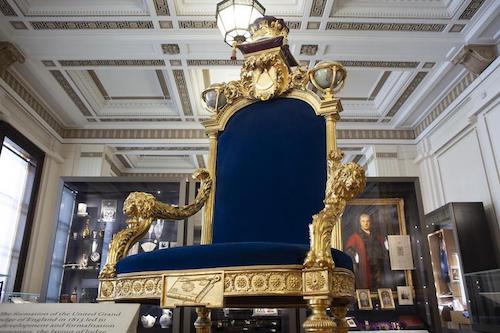 First, you will want to head over to the Museum of Freemasonry.
This museum is dedicated to giving people an inside look into what it means to be a member of this society and culture.
There are many informative exhibits here that give visitors as well as members interesting insight into how Freemasons have influenced history over time.
You can even see some of the original Masonic relics such as jewels and stones.
If you would like to visit this museum, it is located at 12-14 Great Queen Street in Central London.
The British Museum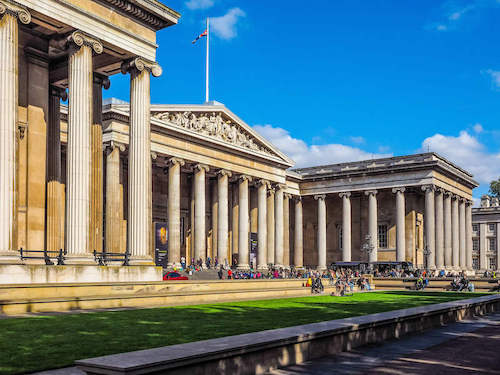 For people looking for more than simply an interesting museum visit, there's really a no better place than The British Museum.
Located only a short walk from the Grand Lodge of England, this museum features an impressive collection that includes many artifacts and writings important to Freemasonry and other societies throughout history.
The British Museum is also home to one of London's most iconic attractions: The Rosetta Stone!
Scholars used this artifact to help decipher ancient Egyptian hieroglyphics, and it remains one of the most important relics in all of Freemasonry.
Westminster Abbey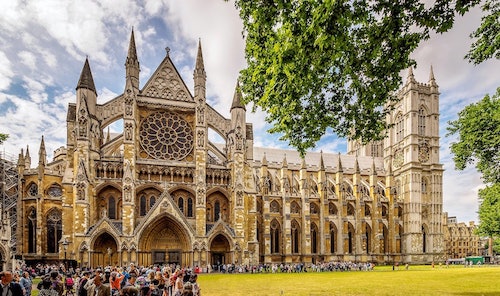 Another great place for Freemasons to see while they are visiting London is Westminster Abbey.
This historic building has been around since 1050, and many notable people have visited here over the years.
This includes Queen Elizabeth II in 1953 and The Duke of Kent, the current Grand Master Mason for England.
To get to Westminster Abbey, you can take a train out to St James's Park station or you could also walk over after getting off at Victoria Station which will only take about 20 minutes.
Freemasons Arms Pub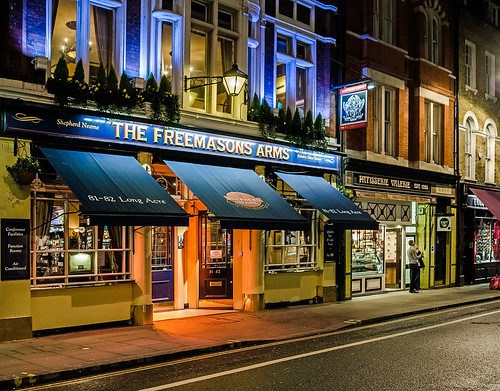 Another great pub that is part of London's rich Masonic history is The Freemasons Arms pub.
This location was built in 1723 and is now known as the oldest Masonic site that remains open today!
This historic building dates back to 1730 and contains a plaque on the front door indicating it as an important location for Masons. Inside, visitors will enjoy some traditional British cuisine and even get a taste of things they can expect during their Masonic gatherings.
Today, you can visit this pub to enjoy some traditional British fare or simply relax with friends after a long day of sightseeing.
This pub is located at 60 Great Queen Street and can be reached by taking the number 11 bus from Trafalgar Square, which will only take about five minutes, or you could also walk over after getting off the tube at Holborn Station, which would take another 20-25 minutes to get there.
The Old Bell Inn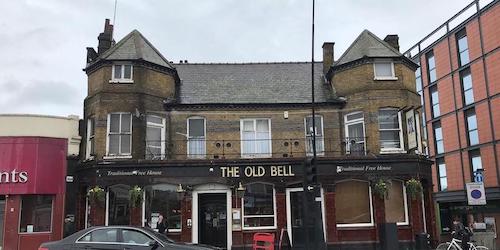 Another great pub with strong ties to the Freemasons is The Old Bell Inn.
When this pub first opened back in 1680, it was the headquarters of one of London's very first Masonic lodges.
Today, members can still come here to enjoy some good food and drink while they discuss Masonry with other brothers or just hang out with friends after a long day at work.
The Old Bell Inn is located on Warwick Place, just off of Great Queen Street.
You can easily get here after visiting Westminster Abbey or if you would like to stop in before heading over, it's only about five minutes away from the Freemason's Tavern.
This historic building dates back to 1420 and has been a staple of London society ever since then.
This is definitely the place for those looking for traditional food as they serve many great British dishes like fish & chips or bangers & mash (sausage).
The pub has a great atmosphere and is located at 72 King Street, which isn't far from The Tower of London.
---
FREE DOWNLOAD: 100 FACTS ABOUT FREEMASONRY (ALMOST NOBODY KNOWS)
Join the 3,000+ Brethren from around the world inside our weekly Masonic newsletter and get our best selling ebook for free (usual value: $20).
---
There are plenty of great historical places to visit as a Freemason in London.
We would love to hear about your favorite spot or which place you'd like us to explore next! Comment below and let us know what you think.
---
---