Freemasonry can be found all over the world, but what about in a strict communist country like China?
In this guide, we'll do our best to explain the history of Freemasonry in China by discussing:
How Freemasonry made its way into China
Who were the first Freemasons in China
Which were the first Masonic Lodges in China
How does Freemasonry operate in China today?
All of this (and more) will be answered below. Let's get started…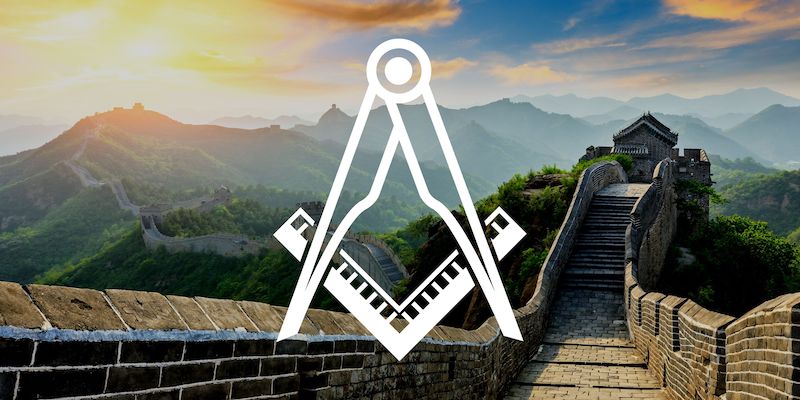 The Freemasons' Community:
A first-of-its-kind online community for those looking to learn more about the mysteries of Freemasonry in the company of like-minded men.
Click here to learn more
.
The History of Freemasonry in China
The Chinese culture doesn't restrict a person from joining Freemasons.
However, Freemasonry in Mainland China is outlawed by the Communist Party of China (CPC). CPC is the founding and ruling political party of the People Republic of China.
However, in the Republic of China (Taiwan) and Hong Kong, Freemasonry is active.
Freemasonry in China began with the arrival of Prince Carl, (ship of the Swedish East India Company) in Canton (Guangzhou), 1759.
The Freemason's board had issued them with a document that granted permission to holding meetings any time they entered a port. However, by the end of the Century, they had ceased operations.
Two lodges were established in Hong Kong after Britain acquired the territory. The first lodge, Royal Sussex Lodge No.501, was warranted on 18 September 1844.
Afterward, it was moved to Guangzhou, then to Shanghai, and finally returned to Hong Kong in 1952.
The second lodge, Zetland Lodge No. 525 EC, was warranted on 21st March 1846.
This lodge is claimed to hold seniority over the Royal Sussex Lodge. Since its formation, it has remained in Hong Kong.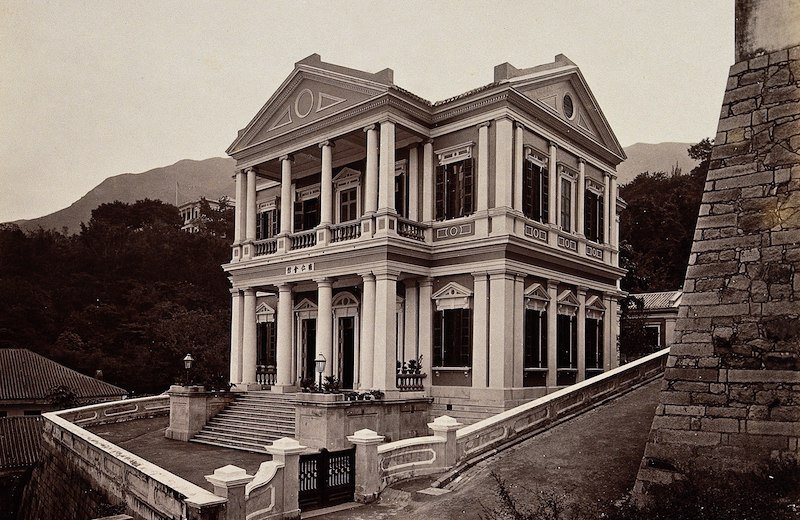 NB:
Aspiring Masons and Master Masons from all over the world look forward to our emails. If you'd like to join them,
sign up for Masonic Find's newsletter
. It's free and our next email goes out in a few hours.
During the Qing Dynasty, it was close to impossible for a Chinese to join Freemasonry because of the Imperial Government's restrictions.
History states that in 1873, a Chinese educational mission leader in Massachusetts was the first to join the order.
However, the early openly known Chinese to become a Mason was Bro. Shan Hing Yung, a lieutenant in the Imperial Navy. He was initiated into the Lodge Star of Southern China No. 2013 in Guangzhou in 1889.
Other notable early Chinese Freemasons include the Honourable Wei Yuk and Sir Kai Ho Kai and. Both of them were from Hong Kong Lodges.
During the 19th Century, two District Grand Lodges existed. One was in the Northern China District. It gathered five lodges located in Shanghai. The number later increased to eleven.
The second one was in Southern China District and had seven lodges under its existence that increased to nine.
The Western Masonic presence was not restricted to English Lodges. By 1908, Scottish, American, and German lodges were all at work. When the Sino-Japanese war began, the lodges in China had Chinese members as the majority.
During the war, the Japanese openly persecuted Freemasons and occupied areas of China. This forced Freemason lodges to go into hiding. They continued to meet informally in secret camps.
The ending of the war saw the revival of lodges in Hong Kong and China. The lodges that met in camps moved from provinces into Shanghai, Tainan, and Hong Kong.
The Japanese occupation in China created a new form of enthusiasm. The desire to form a Grand Lodge of China arose.
A concordant was drafted in early February 1949. It was communicated to the Grand Lodges in London. On 18 March 1949, the Grand Lodge of China (GLOC) was consecrated by the American Masonic Temple, Route Dufour, in Shanghai.
GLOC constituted six Philippine lodges that had a majority of Chinese members. These lodges were transferred and re-chartered with their original names but were renumbered as follows:
Amity Lodge No.1
Nanking Lodge No.2
Pearl River Lodge No.3
Szechwan Lodge No.4
West Lake Lodge No.5
Sun Lodge No.6
---
---
In early 1951, the newly established Grand Lodge started facing many problems catalyzed by the communist government's coming to power.
As a result, lodges in China began to transfer their warrants to Hong Kong since it was still under British rule.
In 1952, lodges that had met in the American Masonic Temple in Shanghai, including the Grand Lodge of China, shut down. This was due to the establishment of the People's Republic of China.
The English District Grand Master of Northern China offered to close only if the Central People's Government requested it to do so.
His argument was based on the fact that Freemasons obey the lawful government of the country they are in.
No affirmation was received. The British Lodge, therefore, continued with its operations in the Masonic Hall in Beijing Road.
In 1962, the Cosmopolitan Lodge No. 428 SC (now extinct) was transferred to Hong Kong when its large foreign membership started fleeing the country.
Zetland Hall was destroyed by allied bombing in the Sino-Japanese war. It was later reconstructed in 1950. This saw the reviving of lodges from Guangzhou, Shanghai, Xiamen, Shantou, and Fuzhou. More lodges have since opened.
On 30 June 1997, in Hong Kong, the 'Jack' flag was lowered, marking the end of a 150 year-long British Rule.
The Chinese flag was hoisted and the territory officially went to China. It was designated as a Special Administration Region of the People's Republic of China (PRC).
This didn't cause any interference with Freemasonry operations in Hong Kong. The Hong Kong SAR's fundamental law permits such organizations to continue as long as they do not interfere with the law.
How Do Chinese Lodges Operate Today?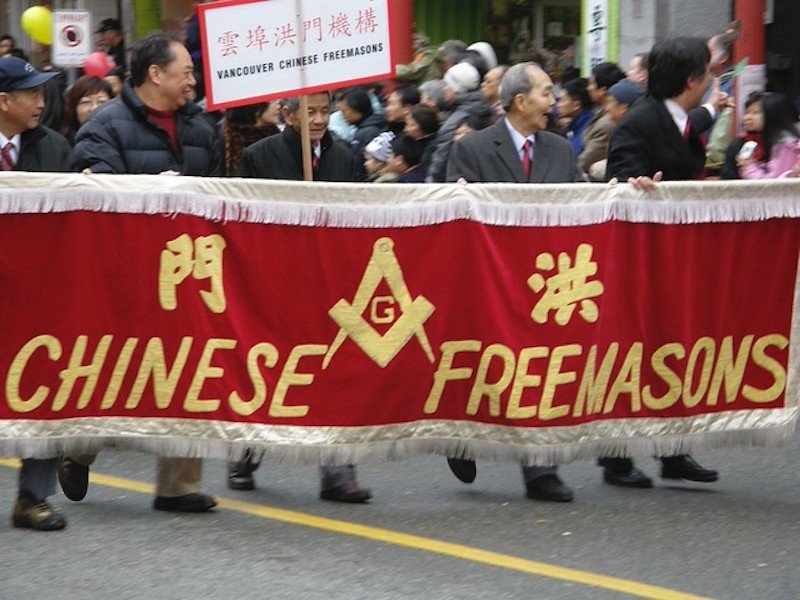 There are currently no Masonic Lodges in Mainland China, but there are operational Lodges in Taiwan and Hong Kong.
The Grand Lodge of China has a total of 10 lodges with over 750 members. The United Grand Lodge of England recognizes it.
The District Grand Lodge of Hong Kong and the Far East, whose headquarters are in the Second Zetland Hall, also operates as part of the United Grand Lodge of England.
To date, the Grand Lodge of China is fully operational. Initiation, meetings, events, conferences are held independently and scheduled according to a Lodge's preference. For example, the Han Lodge holds a meeting every 3rd SAT of the month at 6.00 p.m.
GLOC has an official website with well-highlighted details on events of the year, a list of lodges, locations, other orders, and contact details.
---
FREE DOWNLOAD: 100 FACTS ABOUT FREEMASONRY (ALMOST NOBODY KNOWS)
Join the 3,000+ Brethren from around the world inside our weekly Masonic newsletter and get our best selling ebook for free (usual value: $20).
---
Looking To Become A Freemason (in China)?
If you'd like to learn how you too can become a Mason (whether in China or elsewhere), I highly recommend you take a look at our new free guide explaining exactly how to become a Freemason.
If you enjoyed reading this post about the history of Freemasonry in China, please consider sharing this with others.
Thank you for reading.
---
---