Are Masonic tattoos allowed in Freemasonry?
The idea of Masonic tattoos showing unmistakable signs of Masonic symbolism can be a bit of a controversial topic.
As most of the old-timers in the Craft would point out:
"According to your Obligation, you should never print or reveal Masonic symbols in public".
We tend to disagree on that.
Personally, I think Masonic tattoos are a sign of pride and loyalty to the Fraternity and your Brothers. It does not disrespect the tradition and it does not reveal any secrets.
In my humble opinion, I see it as harmless as wearing a Masonic t-shirt or maybe even a Masonic ring!
You'll also find the Square and Compasses symbol engraved outside many Masonic buildings and Lodges around the world, so how is a tattoo any different?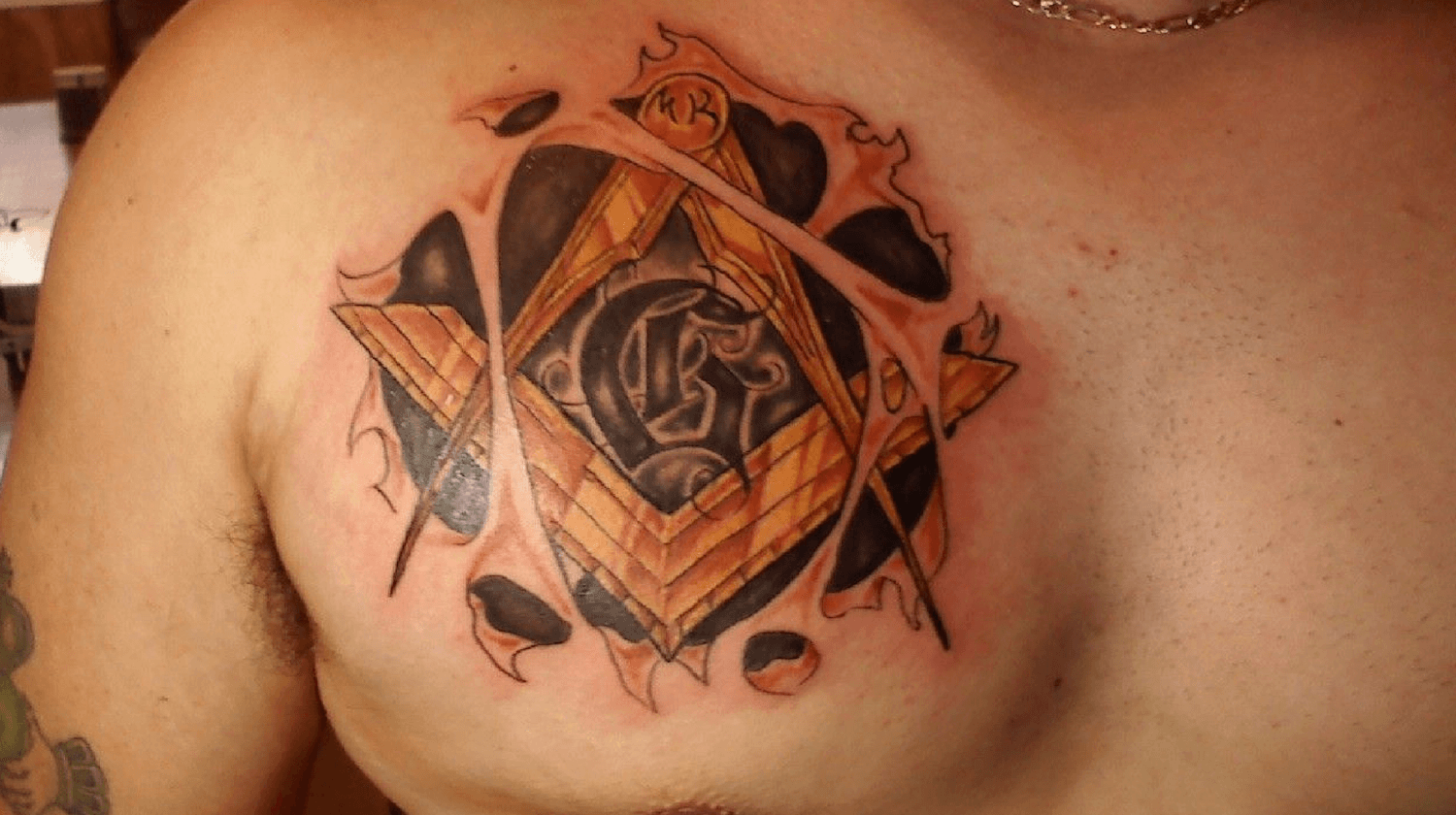 Should Masonic Tattoos Be Allowed?
What are your views on the subject?
Be sure to drop us a comment below. We'd love to hear your thoughts about this "Masonic moral dilemma"!
Below, you will find a beautiful collection of 90 Masonic Tattoos carefully selected and curated into one oddly-satisfying YouTube video.
📕 CLICK HERE TO JOIN the 30,000+ subscribers on the MasonicFind newsletter & get out recently-updated ebook – for FREE.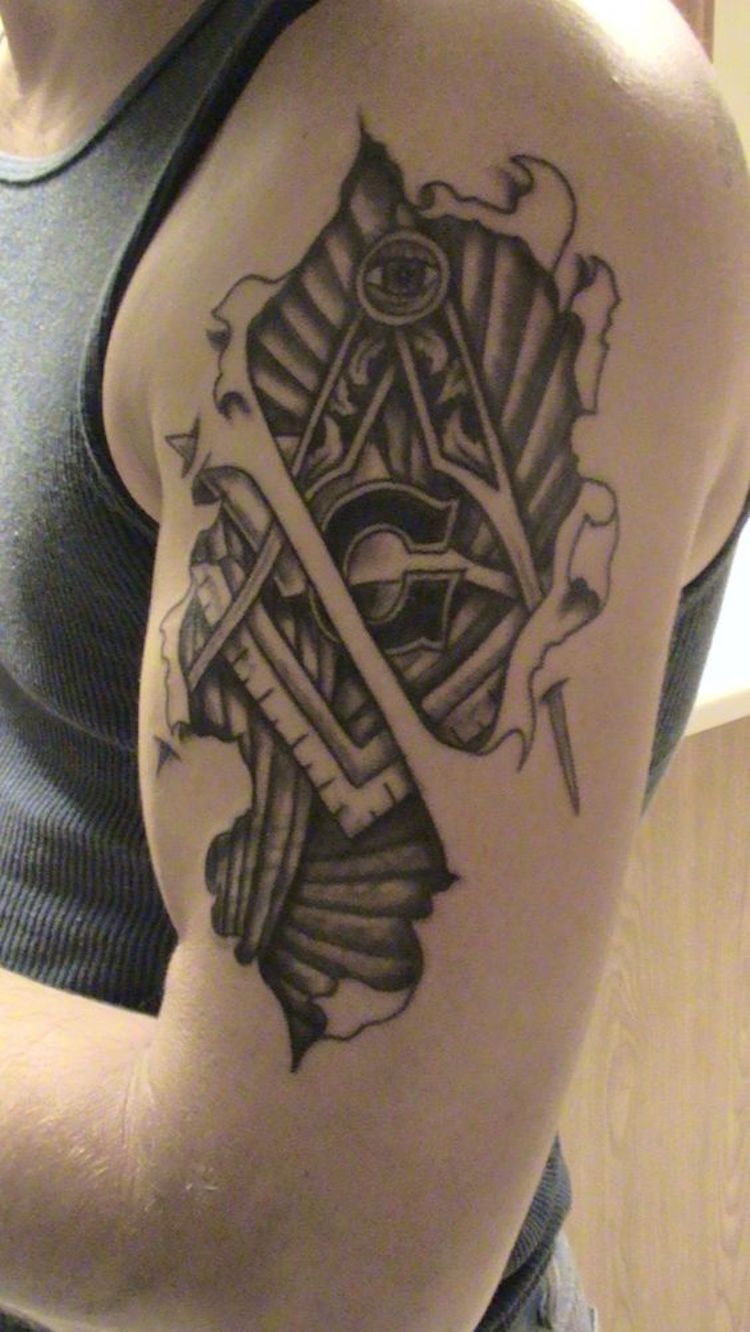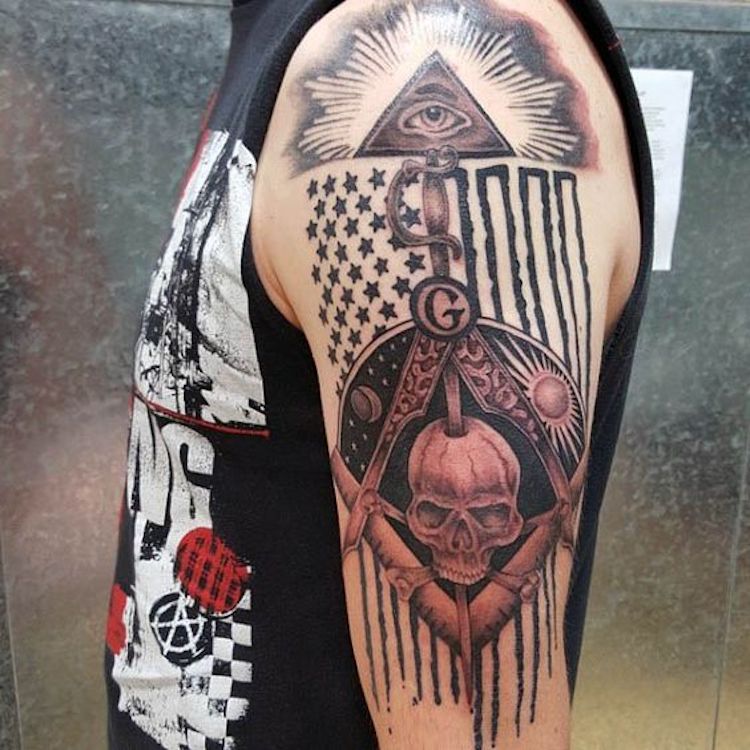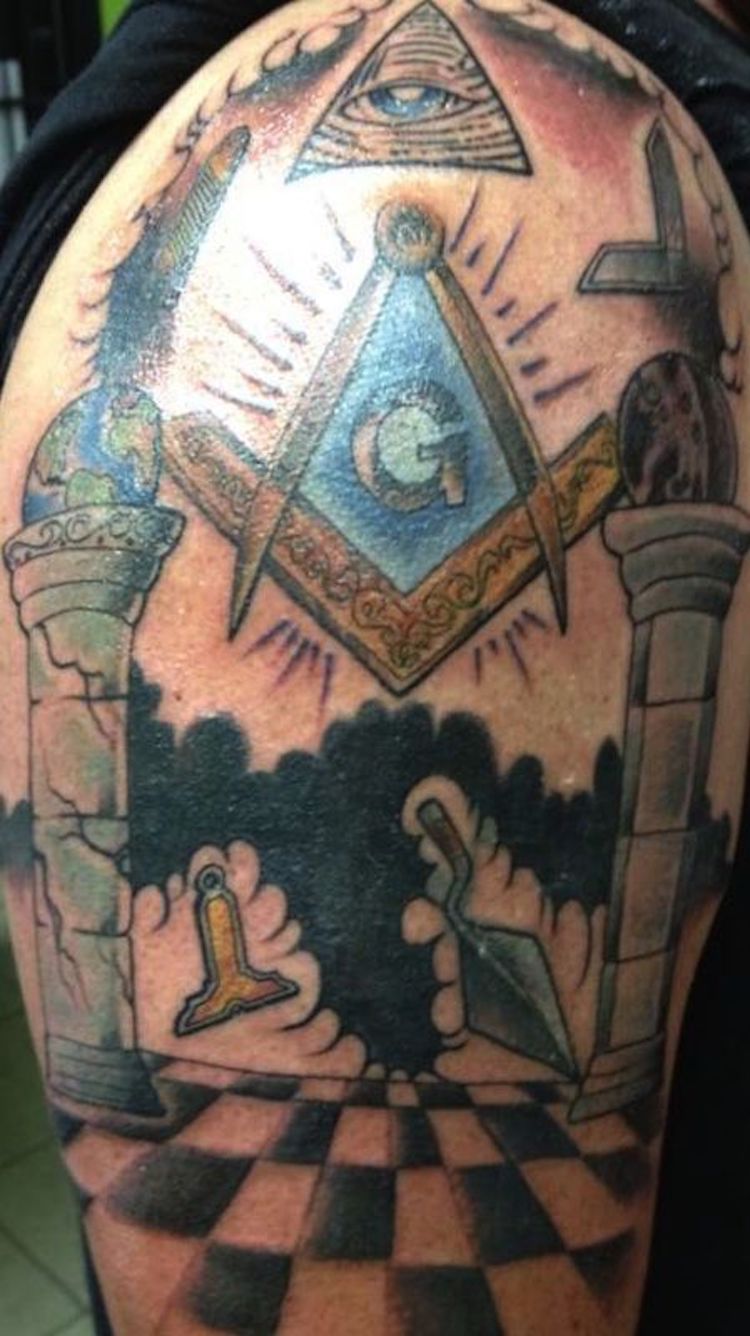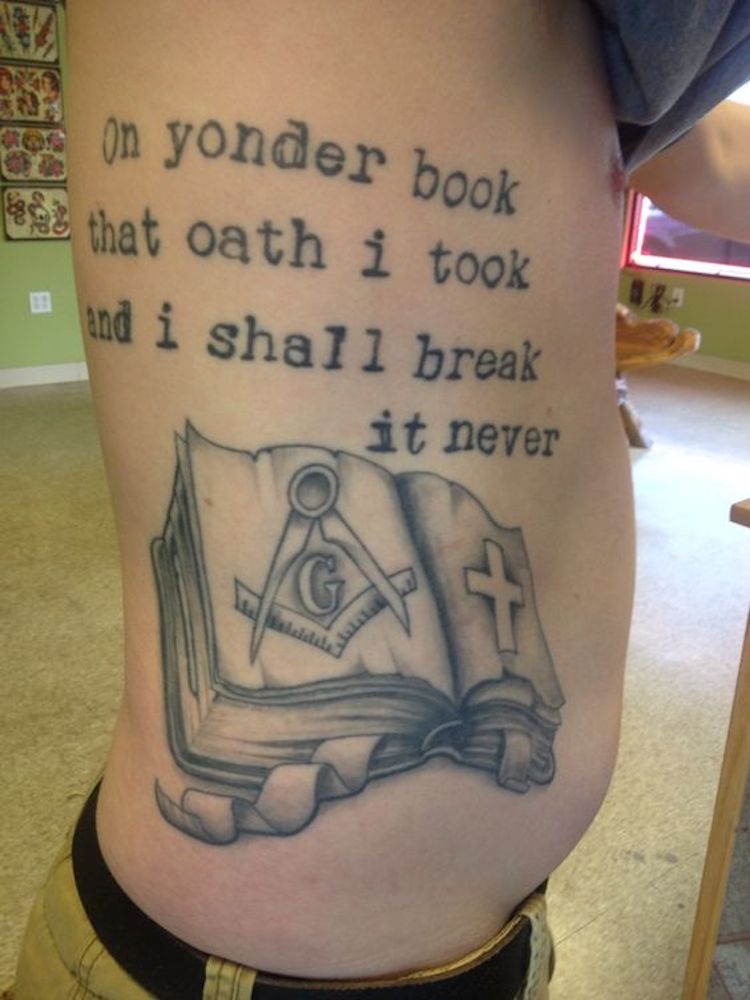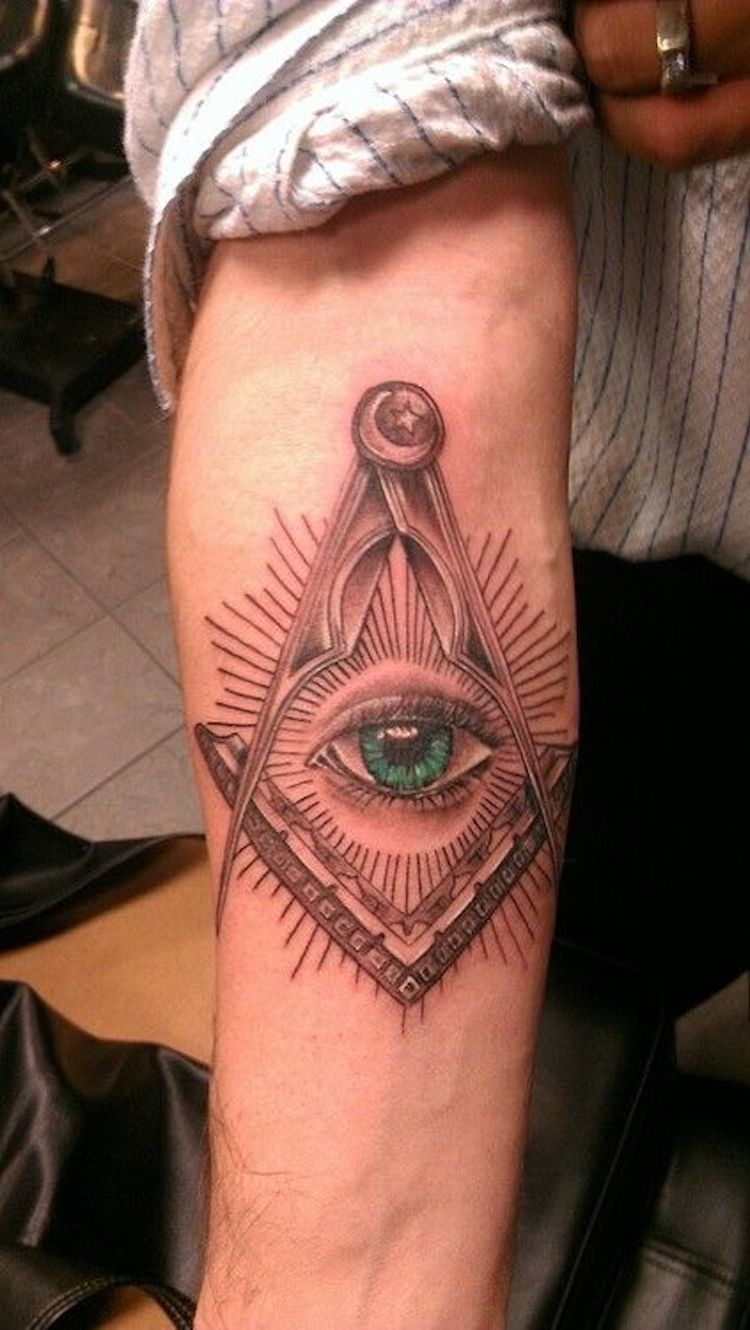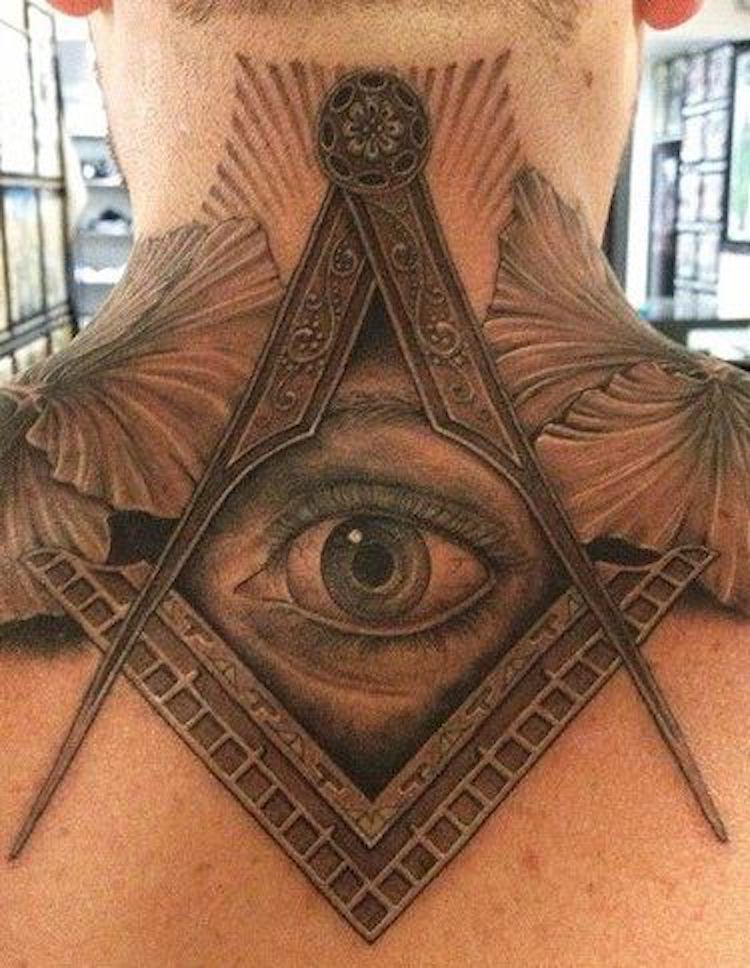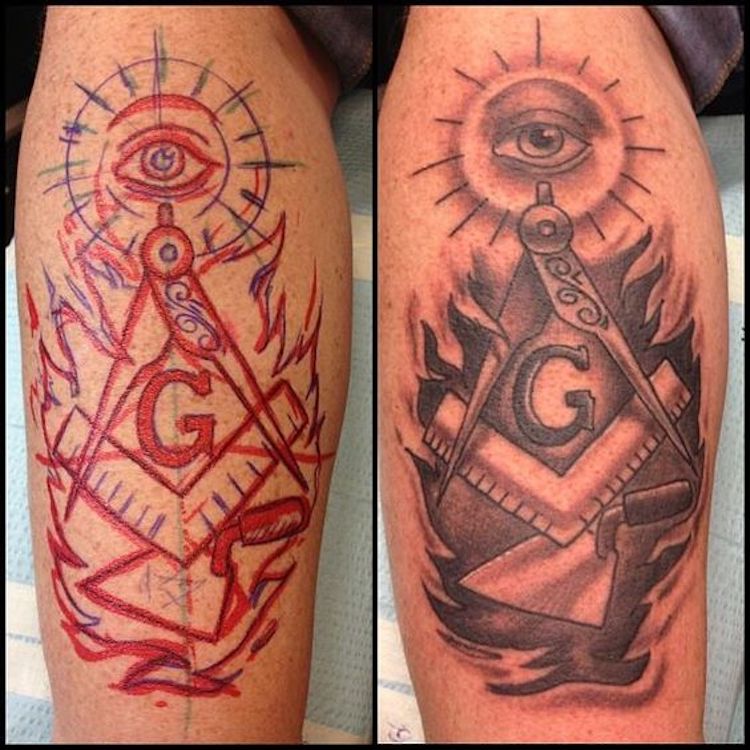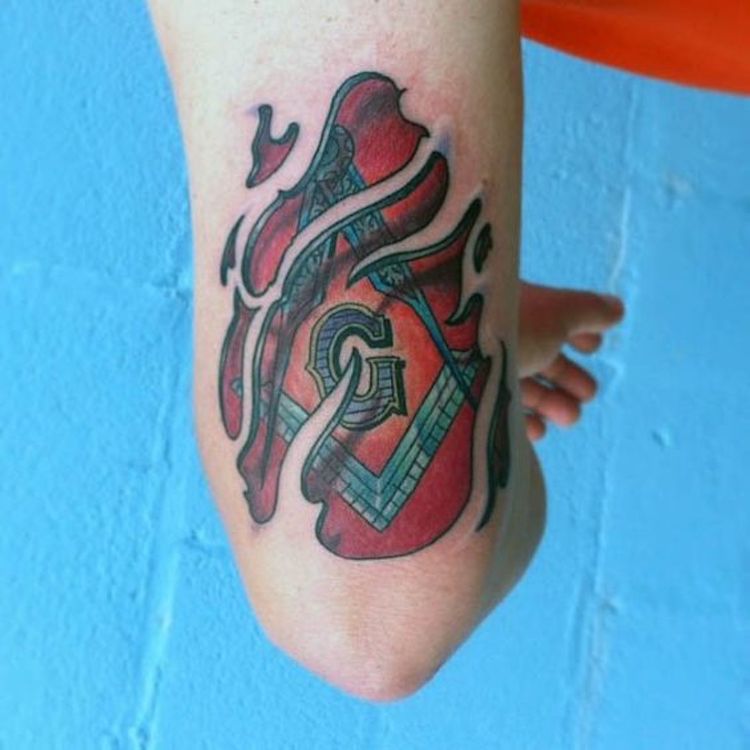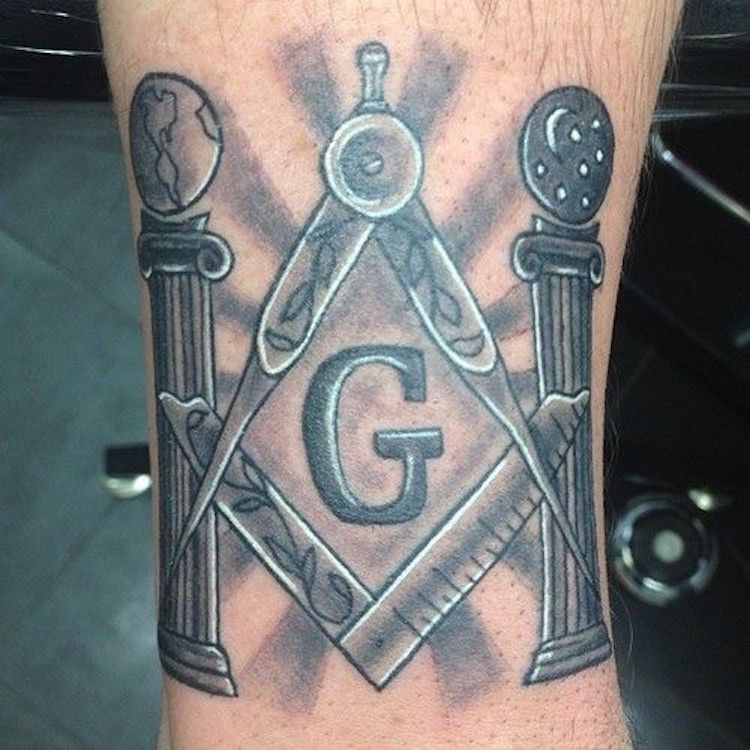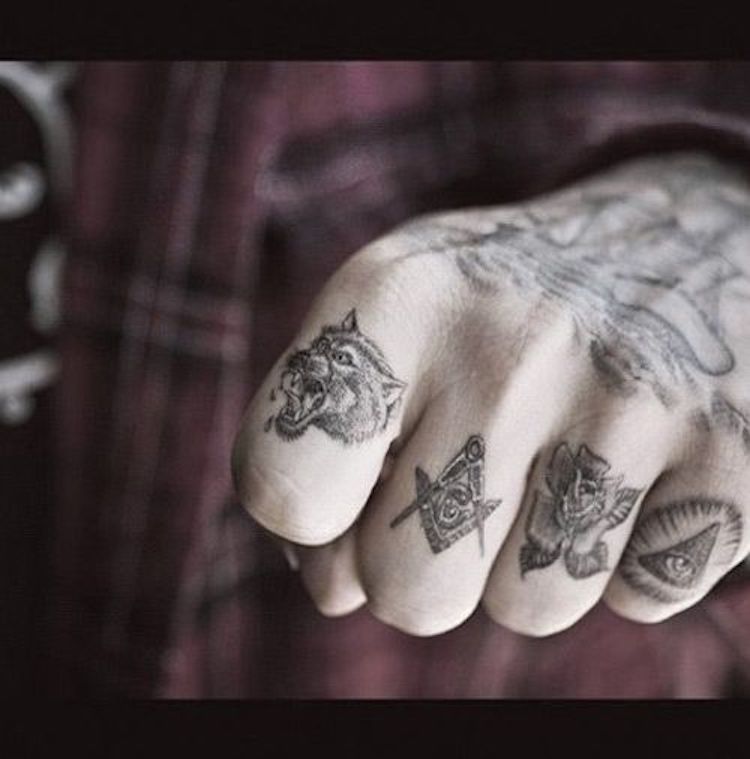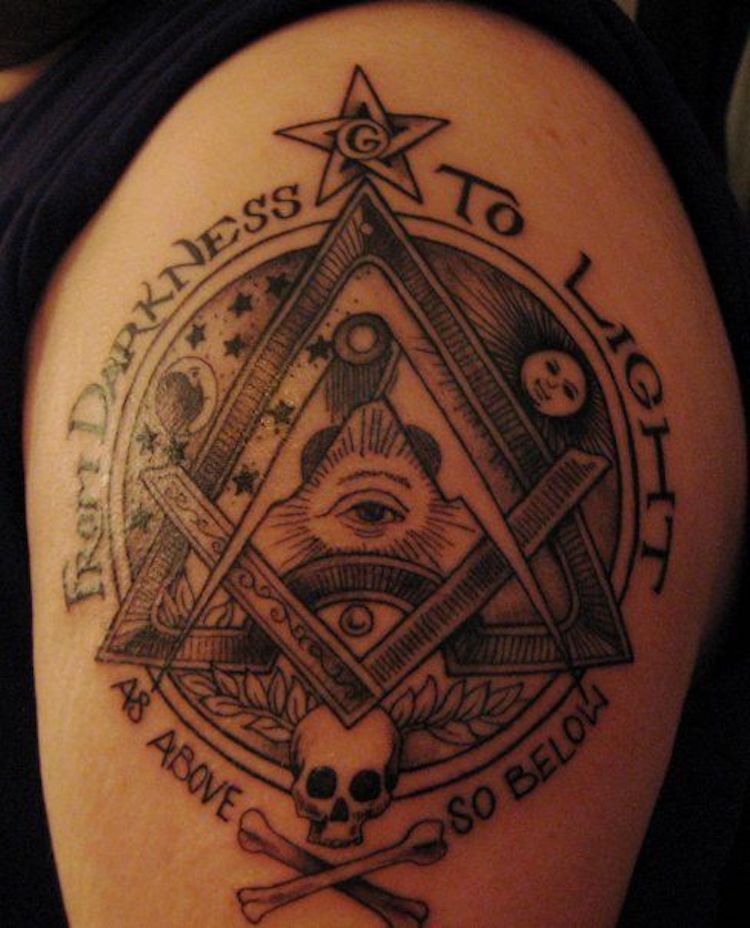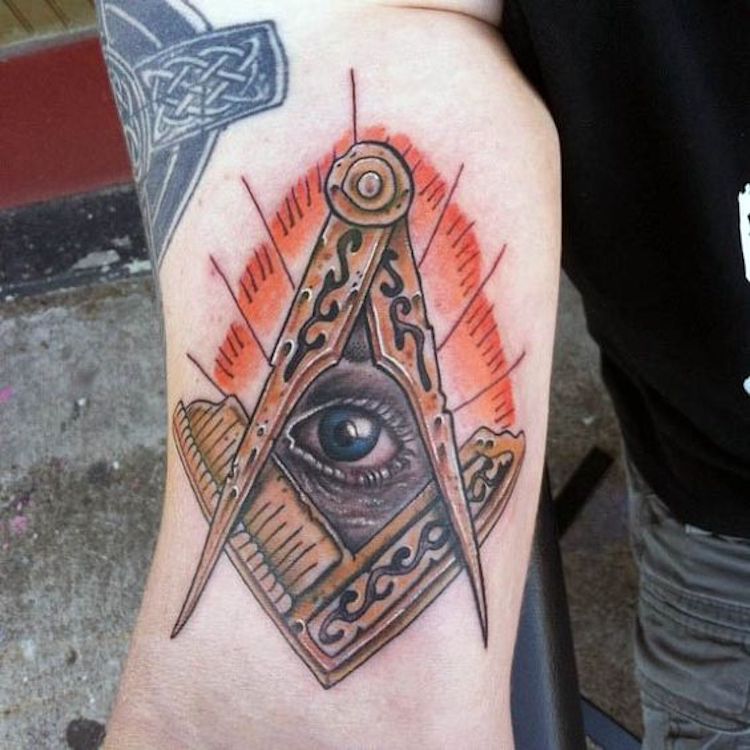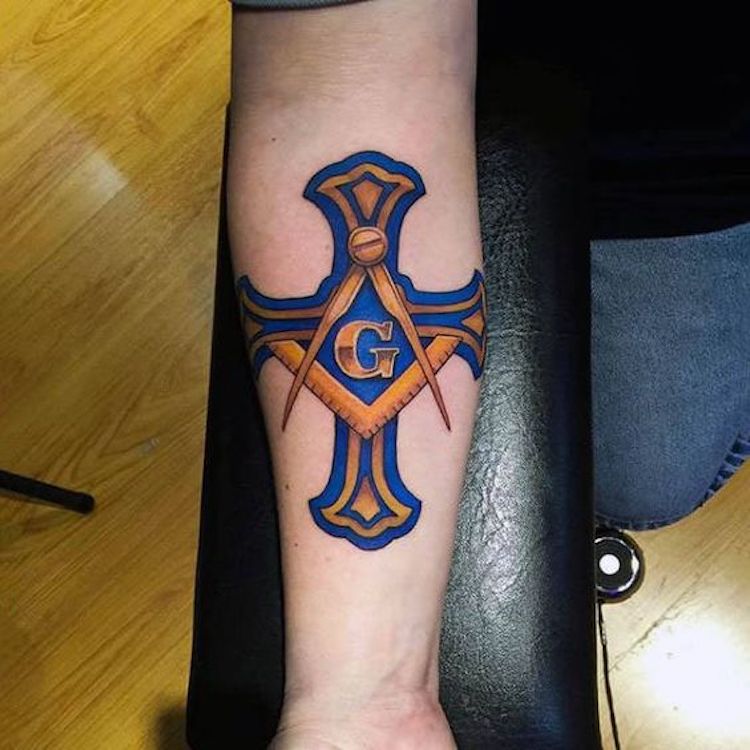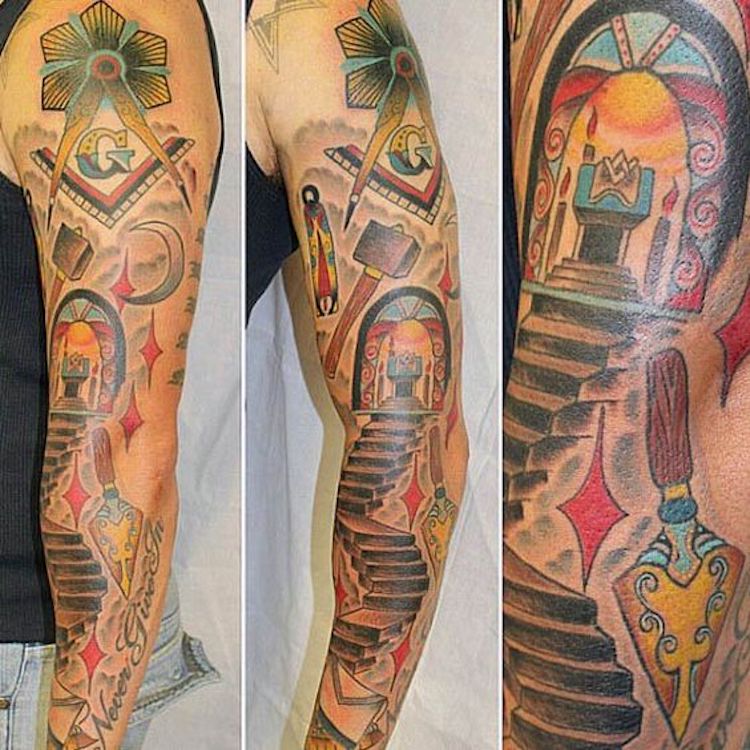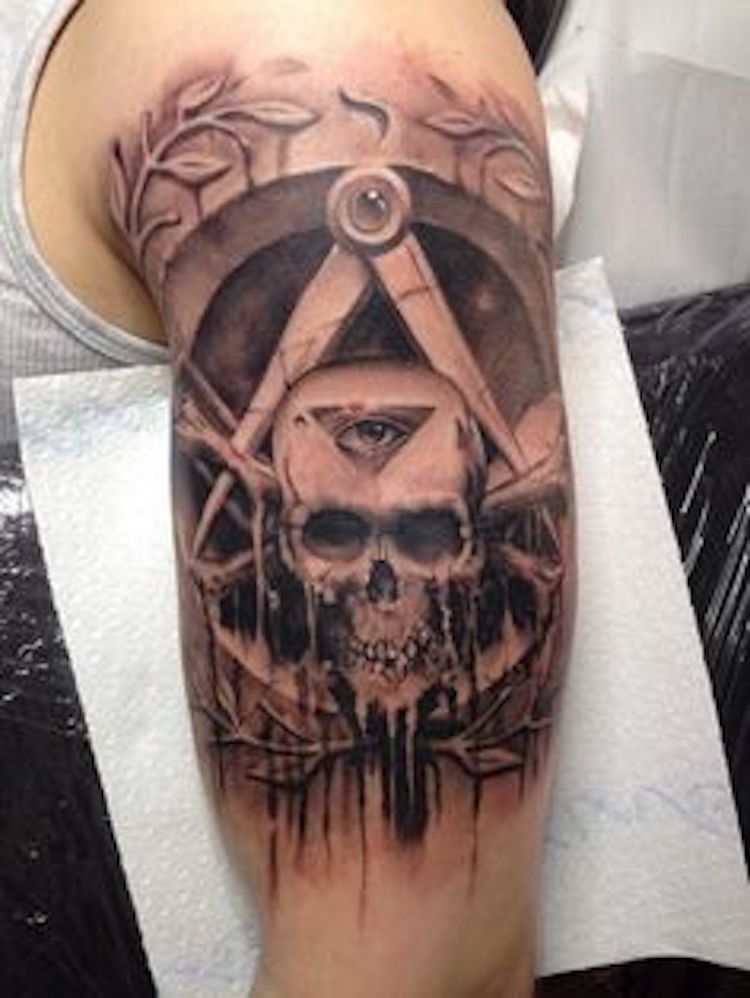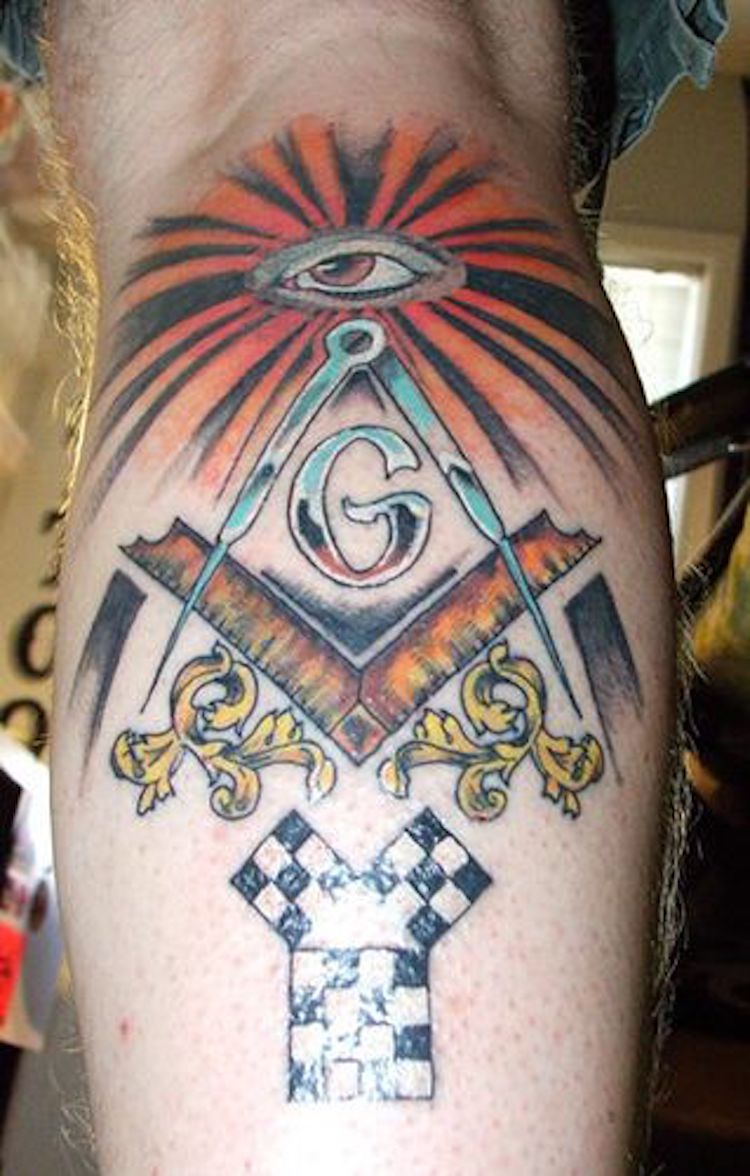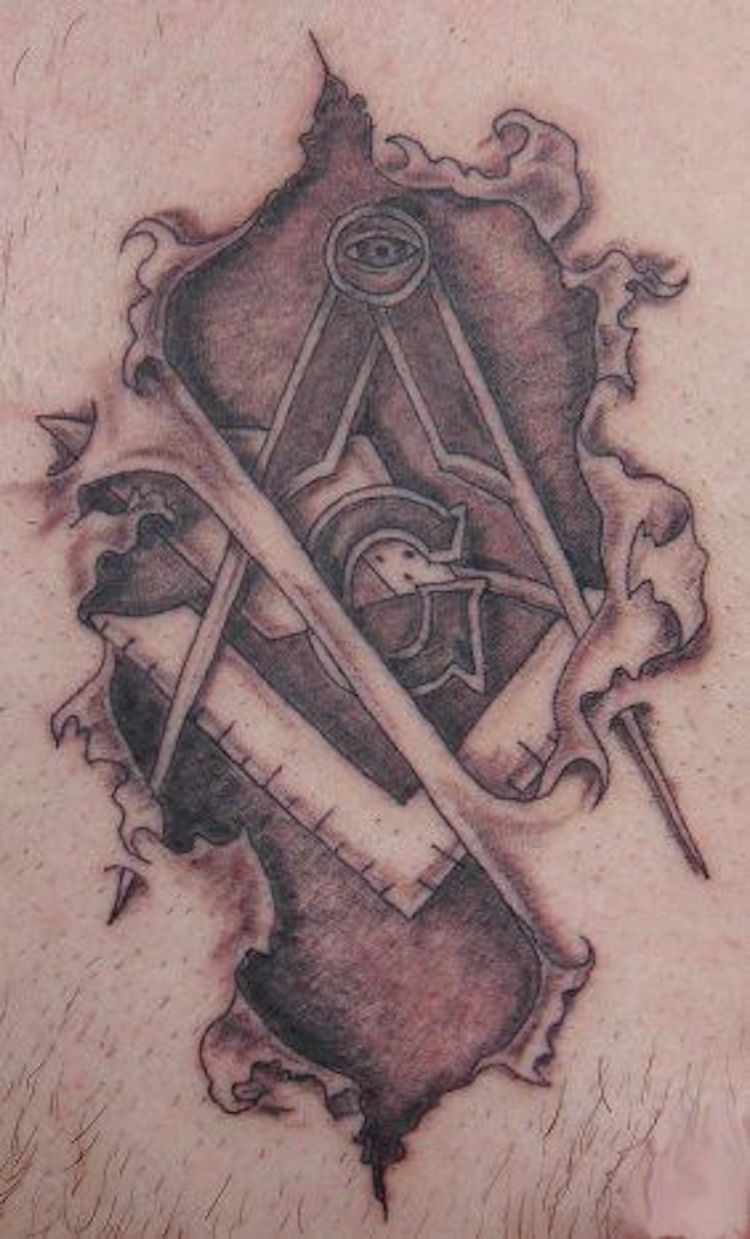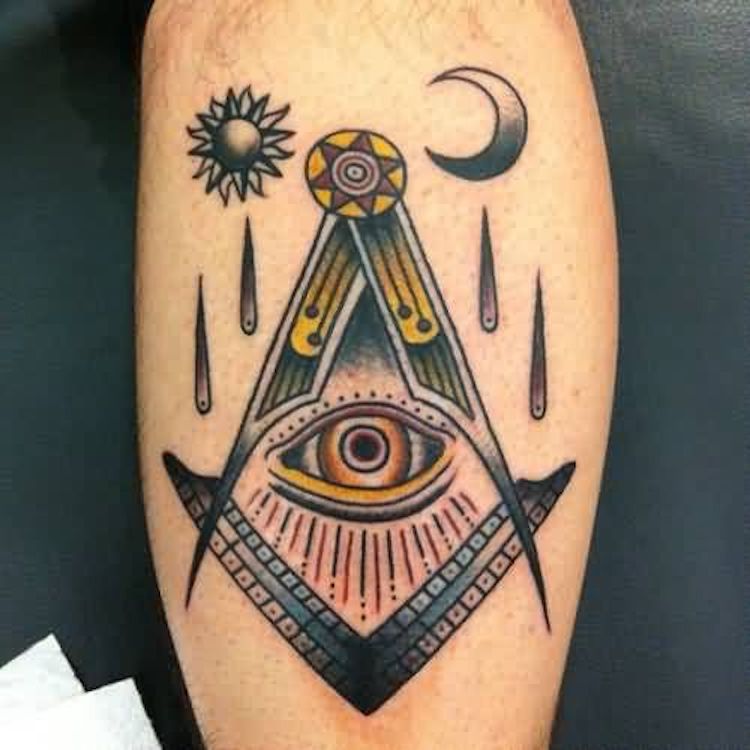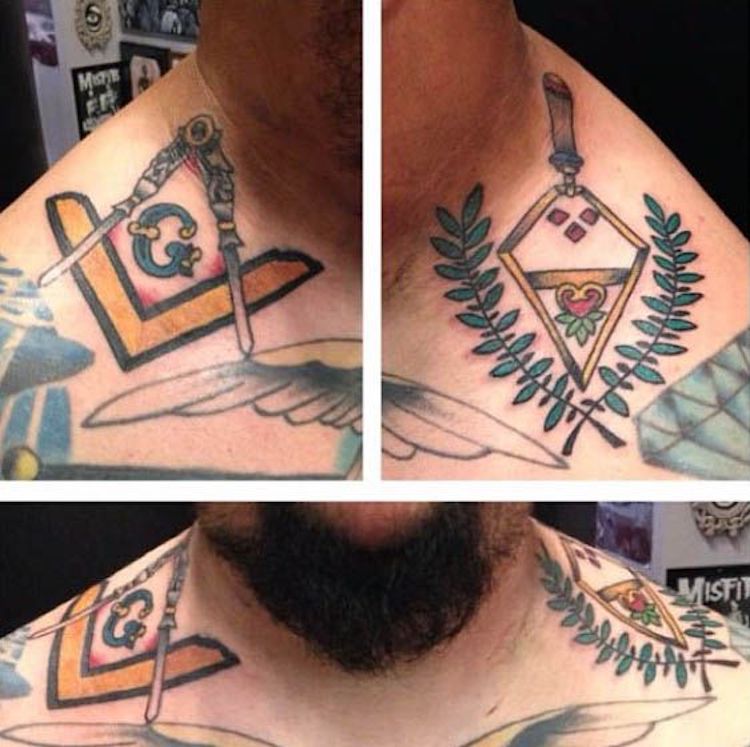 ---
💡 Seeking More Light? Here are our books...
How To Become A Freemason: One of the most common questions we get here is how to become a Freemason. This book explains everything you need to know & do to become a Master Mason in a legitimate, recognized Lodge.
100 Facts About Freemasonry (Illustrated By Symbols, & Images: If you find random (unimaginable) facts interesting and you'd like to learn more about Freemasonry's lost trivia, this book is a must-read for you.
The Great Masonic Library: The Great Masonic Library is a collective effort to digitize and preserve over 300+ Masonic books and other literary texts starting from as early as 1749. With it, you also get access to the GML membership website where you will find all 300+ books (including the two books mentioned above). You will also receive all our future publications in advance and for free.
---