In Masonry, there are lodge events and there are grand lodge events.
In the articles that I have written lately for MasonicFind, I have referenced two such events:
Annual grand lodge communications and grand lodge visitations.
It has occurred to me, however, that not all readers may know what these are.
What are annual grand lodge communications and grand lodge visitations?
What is the difference between the two?
An annual grand lodge communication is a grand lodge meeting that occurs once per year to discuss grand lodge business. A grand lodge visitation occurs when grand lodge officers visit one of the meetings of its subordinate lodges.
Please keep in mind that I am addressing this issue from the viewpoint of a Utah Mason.
Though I expect much to overall be the same, there may be some differences in how other grand lodge jurisdictions handle such events.
It should also be noted that I am speaking simply from personal experience as an attendee to such events.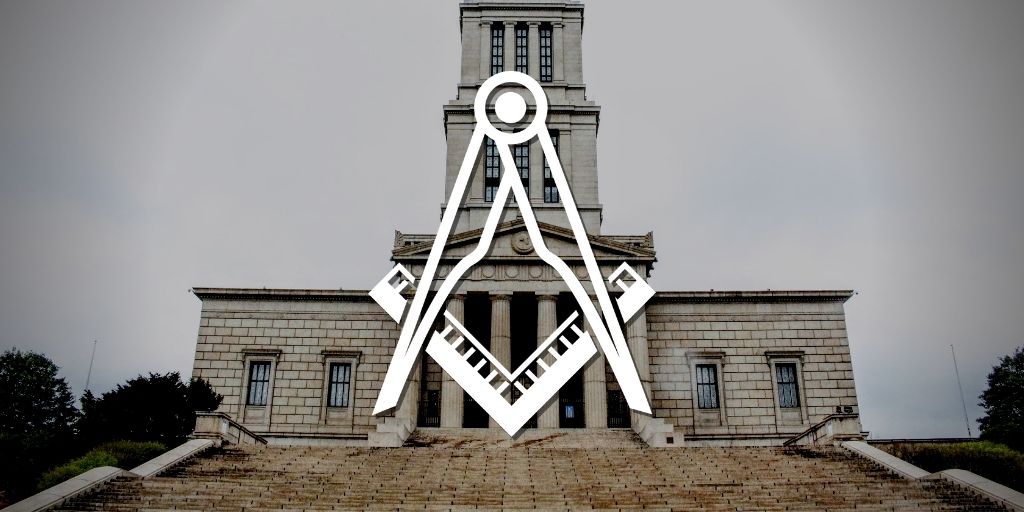 The Freemasons' Community:
A first-of-its-kind online community for those looking to learn more about the mysteries of Freemasonry in the company of like-minded men.
Click here to learn more
.
Annual Grand Lodge Communications
These meetings are typically held at locations large enough for hundreds of Masons to gather.
This includes Masonic temples but may also be held at rented-out conference centers.
Representatives from subordinate lodges are expected to attend; these are typically the Worshipful Master, the Senior and Junior Wardens.
Such meetings are typically open to all recognized Master Masons of good standing, including those from other grand lodge jurisdictions.
It is common for grand lodge officers from other grand lodges to visit, pay their respects, and, at the will of the Grand Master who presides over the meeting, to address the convened brethren.
The same applies as well to the grand heads of appendant/concordant and/or affiliate bodies who are also Master Masons and who may also be in attendance.
These visitors are referred to as visiting dignitaries.
Such addresses typically include the goings-on and successes of their own grand lodge or grand appendant/concordant/affiliate jurisdictions, a lecture on certain Masonic principles, what the visiting dignitary has learned about Masonry in the past year, and so on and so forth.
If there are various visiting dignitaries, they typically give their addresses interspersed throughout the meeting.
The grand lodge's own officers may also give educationals interspersed throughout the grand lodge communication; these include not only the subjects often presented by visiting dignitaries, but also reports from the grand lodge's various committees.
These include reports on finances, necrology, charities, service projects, etc.
In these meetings, many items can be produced and voted upon. Such items may include (but are not limited to) legislation for the grand lodge, changes to the grand lodge's ritual, suspension of a lodge's charter or dispensation, recognition of a new grand lodge's jurisdiction, and suspension or withdrawal of recognition of another grand lodge.
Some of these things are seldom changed, particularly ritual.
I have personally submitted proposals this year to change ritual for the Grand Lodge F&AM of Utah; though I cannot write as to the content of that ritual, I look forward to being able to write about my experience regarding the process and results after my grand lodge's coming annual communication.
In addition to this, the grand lodge ballots anonymously on who the next year's grand lodge officers will be (unless, of course, the grand lodge's legislation indicates that grand lodge officers hold their offices for a different period of time than one year).
Among those eligible to vote are designated lodge representatives, past masters, and grand lodge officers.
Annual communications can take a long while to get through the transactions of all grand lodge business. That of the Grand Lodge of Utah typically lasts for two days.
At the end of the communication, the new grand lodge officers are installed (as applicable) to their respective offices; in various grand lodge jurisdictions (including Utah), this installation ceremony is open for the public to attend.
Grand Lodge Visitations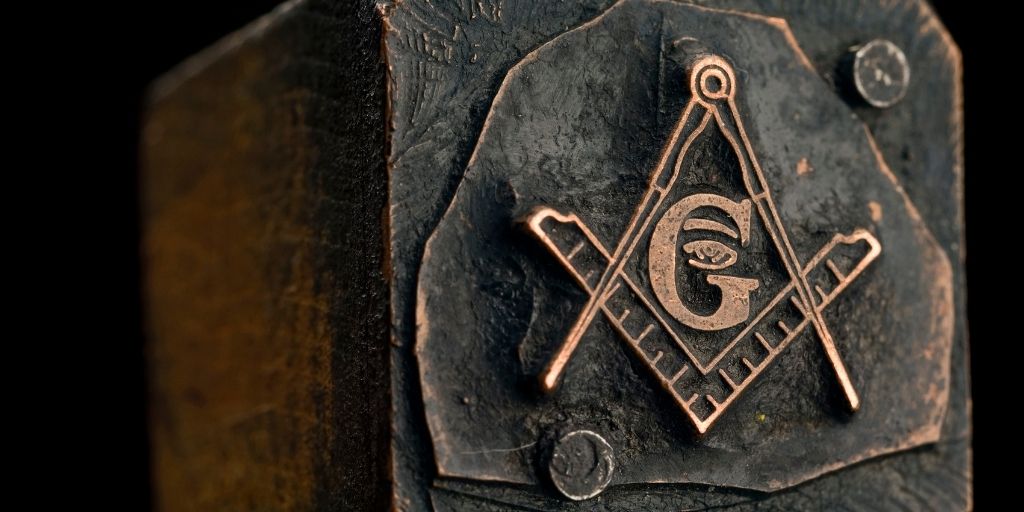 NB:
Aspiring Masons and Master Masons from all over the world look forward to our emails. If you'd like to join them,
sign up for Masonic Find's newsletter
. It's free and our next email goes out in a few hours.
Various grand lodges should and try to visit their subordinate lodges during the year.
Attendance in visitations is often limited in part to Master Masons. Visitations can include (but are not limited to) lectures, presentations or trainings on Masonic principles and practices.
During the last grand lodge visitation that I attended, one grand lodge officer gave a presentation on how the lodge's investigation committee might do better in investigating its petitioners (which comes specifically to mind because I was the chairman of that committee at that time).
Once he was finished, he opened the lecture into a forum for us to discuss various ideas on how to improve in this regard.
The three presiding lodge officers (the Worshipful Master and his Wardens) are typically separated from the rest of the lodge at this time to attend a different training, lecture, or presentation.
Grand lodge officers get to know the Masons in their jurisdictions and vice-versa.
In some jurisdictions, such feats have various obstacles. For example, the Grand Lodge of Texas AF&AM has hundreds of lodges in its jurisdiction; that is far too many for the Grand Master himself to visit.
Another example is the Grand Lodge F&AM of Alaska, travel to some of whose lodges require passage by air or by sea.
Conclusion
To those who ever have the opportunity to visit an annual grand lodge communication or a grand lodge visitation, I wholly recommend taking advantage thereof.
This is a fantastic way not only to get to know other Masons in your jurisdiction but also to learn more about your grand lodge, including how it functions and what its relationship is with other grand lodges.
I also recommend taking the time to thank your grand lodge officers for the hard work that they do and the sacrifices that they make to keep your grand lodge running.
This especially applies if they have traveled to do a visitation to your lodge; as Senior Warden of my local lodge, I will have to travel to the annual grand lodge communication this winter (the pandemic permitting, of course), but that one trip is peanuts compared to having to travel to various lodges throughout the year.
---
FREE DOWNLOAD: 100 FACTS ABOUT FREEMASONRY (ALMOST NOBODY KNOWS)
Join the 3,000+ Brethren from around the world inside our weekly Masonic newsletter and get our best selling ebook for free (usual value: $20).
---
This article was written for MasonicFind.com by Brandon Cole, SW.
---
---
---