Freemasonry and The Church of Jesus Christ of Latter-day Saints have an interesting history, albeit relatively brief.
Nauvoo, IL, where the Church was headquartered from 1839 until 1846, eventually got its own lodge under the jurisdiction of the new Grand Lodge AF&AM of Illinois, which led to contention within the grand lodge.
After the Saints' forced exodus West, there was contention from the Grand Lodge F& contention AM of Utah.
So, what happened with the Masons in Nauvoo?
Why did this lead to contention in the grand lodge?
Why did that follow the Saints out West?
It was all due to:
the discrimination that members of the Church faced at that time,
the practice of plural marriage by the early Saints, and
the misconception that Joseph Smith, Jr had plagiarized Masonic ritual for the Church's ceremonies.
The Great Masonic Library:
a collection of 340+ out-of-print Masonic books from 1749 and beyond digitized & made available for all Brethren in good standing!
Click here to find out more
.
Nauvoo Established
In 1839, the Saints had recently been forced to flee from Missouri due to Missouri Executive Order 44 (often termed the "Mormon Extermination Order"), which ordered that the Saints "be exterminated or driven out of the state" (this all due to a failed assassination attempt on then-governor Lilburn Boggs, who blamed the attempt on the Saints even though no evidence was ever produced; this executive order remained on the books until it was rescinded in 1976).
That same year, the Saints were resultantly looking for a new home and obtained land in the town of Montrose, Iowa;
Towards the end of the year, they also obtained land in and around Commerce, IL, which they later named Nauvoo, IL (source: Nauvoo During the Mormon Period).
Charter Requested and Lodges' Responses
Among various converts to the Church were some Freemasons. In 1841, a group of these Masons (consisting of John C Bennett, Heber C Kimball, Hyrum Smith, and others) sent a communication to Bodley Lodge No. 1 in Quincy, IL.
This communication requested that Bodley Lodge ask the Grand Lodge of Illinois to establish a lodge in Nauvoo.
Bodley Lodge declined, stating that "as these persons are unknown to this Lodge as Masons, it was thought prudent not to do so."
In other words, though the Masons in Quincy may have known those in Nauvoo, they were not sure as to whether they were truly Masons.
For all the Quincy Masons knew, those in Nauvoo could have been expelled from previous lodges or might not have even been Masons at all (though history clears that up for us today).
However, Grand Master Abraham Jonas ended up issuing a dispensation on 15 October 1841 authorizing a lodge in Nauvoo despite the protest of multiple Illinois lodges, including Bodley Lodge.
Grand Master Abraham Jonas
Abraham Jonas, the first Grand Master of the Grand Lodge of Illinois, was a politician. Prior to coming to Illinois, he had attended a "school of politicians" in Kentucky and was in that state's legislature.
When the recommendation had been made for Nauvoo to have a lodge, he supported the notion wholly.
One speculation was that Jonas wanted the vote from the members of the Church given how much they numbered. Nauvoo was rapidly growing; this meant more votes to decide political action.
Months after issuing this dispensation, Jonas was elected to a seat in the lower branch of the Illinois legislature.
Establishment of Nauvoo Lodge, U.D. and Joseph's Degrees
Nauvoo Lodge, U.D. was established on 15 March, 1842. That day, Jonas made Joseph Smith, Jr, (the president of the Church) a Mason at-sight.
According to the Grand Lodge of Illinois's code at that time (as I understand), this meant that Joseph could go through all three degrees within a short time without having to prove his proficiency between each degree (comparable to the Grand Master's classes that we see in many grand lodge jurisdictions today);
It did not mean that Joseph was automatically a Mason without going through the degree ceremonies.
The minutes of Nauvoo Lodge show that Joseph was initiated an Entered Apprentice that evening; the next day, he was passed to the degree of Fellowcraft and raised to the sublime degree of Master Mason.
No Intervisitation & Ensuing Irregularities
Because the other lodges in Illinois had been against the establishment of a lodge in Nauvoo, there was no intervisitation between Nauvoo Lodge and the other lodges in Illinois.
For those who may not know, intervisitation is simply when the members of one lodge visit another lodge's regularly stated meetings or special meetings (like degree ceremonies).
For a brand new lodge whose members and officers are all from different grand lodge jurisdictions, this is detrimental.
The Masons of Nauvoo had come from other grand lodge jurisdictions and were therefore not as familiar with the regulations of the Grand Lodge of Illinois as the rest of its lodges.
Left to their own devices and without the modern convenience of instant communication, Nauvoo Lodge started to depart from some of the regular practices in Freemasonry.
For example, instead of balloting to elect or reject petitioners individually to be candidates, Nauvoo Lodge was balloting on petitioners en-masse; in other words, one ballot would be for a group of men instead of for one person each.
Soon, there were 15,000 Masons in Nauvoo; they accounted for more than half of all Masons in the entire United States of America.
Investigations of Nauvoo Lodge, U.D. and other Latter-day Saint Lodges
Later in 1842, Rev. Jonathan Nye (Past Grand Master of the Grand Lodge of Vermont F&AM and who would later be Grand Master of the Grand Encampment of Knights Templar, USA) was appointed by the Grand Lodge of Illinois to be the "Organizing" Lecturer; as such, he instituted "Mormon Lodges" in and around Nauvoo; one lodge was even named after him.
Some of the other Illinois Lodges later claimed that the lodges in and around Nauvoo were operating irregularly (or, in other words, they were not working according to grand lodge regulations); they requested that the Nauvoo lodges be investigated.
The Grand Lodge suspended all work in the Nauvoo lodges and created a committee to investigate the claims; the chairman of this committee was Rev. Nye.
The Nauvoo lodges obeyed the Grand Lodge by ceasing all work and were very cooperative in showing all their records as requested.
The committee found that, though some irregularities had been committed, the intent behind those irregularities was innocent; they recommended that the Nauvoo lodges be allowed to operate again, which recommendation the Jonas implemented.
The next Grand Master of Illinois, however, was no friend of the Church and, by extension, no friend of the Masons at Nauvoo.
It was learned that John C Bennett (one of the first members of Nauvoo Lodge and its secretary) had been expelled from Masonry prior to arriving to Nauvoo; for unrelated reasons, he was also eventually excommunicated from the Church.
In 1843, before the martyrdom of Joseph and Hyrum Smith, this issue with Bennett combined with other complaints led to the decision for all the dispensations and charter for the Nauvoo lodges to be permanently revoked.
Abraham Jonas remained a defender and friend of the Nauvoo Masons and of the Latter-day Saints.
Exodus West
After the martyrdom of the Smiths, Brigham Young became the president of the Church (not including split-offs who followed other leaders into splinter churches).
Increased attacks from mobs and threats from locals led the Saints to seek refuge outside of what at that time were the western borders of the United States of America.
The feeling that the Saints had of being friendless was intensified when all who were charged participating in Joseph and Hyrum Smith's murders were acquitted.
Most of the Saints traveled by foot, pulling handcarts behind them; after months of journeying through the winter to escape persecution, the majority settled in various areas of what is now the American West, most in the Deseret Territory (most of which is now the state of Utah).
Attempts to Charter Lodges in Utah
A few Latter-day Saint who were Masons attempted to charter lodges in Deseret, but most requests were denied; the exception was one request sent to the United Grand Lodge of England, but reports indicate that this request never reached its destination.
With no success, it was decided by Brigham Young (who was also the governor of Deseret Territory) that the Saints should not continue in this endeavor.
Accusations about the Temple Endowment Ceremony
On 19 January, 1841, Joseph Smith, Jr, recorded what members of the Church believe to be a revelation from Jesus Christ.
This revelation commanded that the Church's temple be built so that various saving ordinances could be performed for the Saints; one of these ordinances was referred to as the endowment, and the revelation indicates that, until it was to be revealed to Joseph, it had "been hid from before the foundation of the world."
Over a year later in May 1842, shortly after being initiated, Joseph Smith, Jr, introduced what is known in the Church as the Temple Endowment Ceremony.
This ceremony is a sacred experience for members of the Church, so it is not often spoken of outside of the temple. Only members of the Church in good standing may attend temple ceremonies.
Many outside of the Church conflate this to mean that the temple ceremonies are secret; whether they are or not is a discussion for another time.
However, many accuse Joseph Smith, Jr, and/or later presidents of the Church, stating that the Temple Endowment Ceremony is a plagiarism of the Masonic degree ceremonies. Others have claimed that the temple endowment ceremony reveals the secrets of Masonry.
This accusation started to pop up decades after the martyrdom of Joseph and Hyrum.
Even John C. Bennett, who became an outspoken enemy of the Church and of Joseph Smith, Jr, did not find this connection of any substantial merit given that he never included it (as the former secretary of Nauvoo Lodge) in any of his claims against Joseph or the Church.
Both as a temple-endowed member of the Church and as a Freemason, I humbly disagree with this claim. I do believe that there was some influence, but not enough for it to have been plagiarism.
Joseph adopted the Masonic teaching model (concepts of theatrical presentation, of physical gestures for tokens, of illustrative symbols, etc.) and adapted it to teach the Church's already-existing doctrine in its endowment ceremony.
The subject matter, context, and purposes of the Church's temple endowment ceremony differ from those of the degree ceremonies of Freemasonry.
None of what is taught in the temple is ever presented in a Masonic context nor for any Masonic purposes; therefore, none of the secrets of Masonry are revealed to members of the Church therein.
Freemasonry uses the construction of King Solomon's Temple as an allegory for moral self-improvement and service to others; the Church's Temple Endowment Ceremony uses the Biblical account of the Creation as an allegory to illustrate our relationship with God the Father.
In Freemasonry, we take obligations upon ourselves to be good men and serviceable to our community; in the Church's temple endowment ceremony, we make covenants with our Lord Jesus Christ to keep His commandments.
Some people try to draw parallels between the Church's Temple Endowment Ceremony and the degree ceremonies of some appendant/concordant bodies (most notably Royal Arch Masonry); it should be noted that neither Joseph Smith, Jr, nor any one who succeeded him as president of the Church is recorded to have joined any appendant/concordant bodies to Masonry.
Grand Lodge of Utah and Formal Ban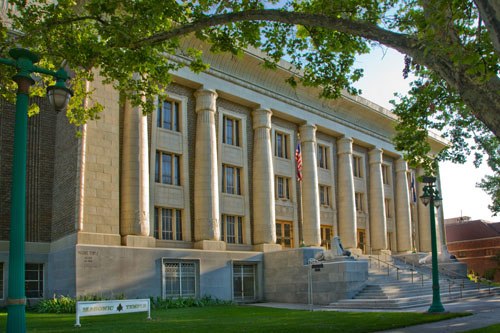 NB:
Aspiring Masons and Master Masons from all over the world look forward to our emails. If you'd like to join them,
sign up for Masonic Find's newsletter
. It's free and our next email goes out in a few hours.
In 1872, Masons who were not Latter-day Saints succeeded in establishing a grand lodge in what was then Utah.
Latter-day Saints typically were not allowed to join lodges due to the practice of plural marriage, which had been federally illegalized. The Church formally ended the practice of plural marriage in 1890.
Despite this, the Grand Lodge of Utah still discriminated against Latter-day Saints.
In 1925, it issued a formal ban against members of the Church, stating only that membership in the Church was incompatible with Masonry and that membership in the Church would from then on be sufficient grounds for expulsion.
This ban also prohibited visitation for Latter-day Saints who were Masons in other grand lodge jurisdictions.
It is likely that the misperceived issues regarding the Church's temple endowment ceremony played a role in the formal ban being instituted and/or maintained.
Reconciliation
The Grand Lodge of Utah is the only grand lodge in existence that has ever inculcated a formal ban against any specified religion (as opposed to some other grand lodge jurisdictions that impose further religious requirements, such as the adherence to Trinitarian Christianity in the Swedish Rite).
However, this ban was repealed at its annual communication on 31 January 1984.
This may have been due to a change in heart among most of the Masons present at that communication. There may also have been pressure from other grand lodge jurisdictions threatening to suspend or withdraw recognition (and, by extension, the privilege of intervisitation with the lodges of those jurisdictions).
One unfortunate side-effect of this formal ban was that the Grand Lodge of Utah is now among the smaller grand lodge jurisdictions in the world. In the United States, the only smaller jurisdiction is the Grand Lodge F&AM of Alaska.
This result comes from the fact that the ban prohibited most of Utah's population from joining. Utah currently has 28 operating lodges under its jurisdiction (plus another one under the jurisdiction of the Prince Hall Grand Lodge of Colorado, Utah, and Wyoming.
In 2008, the Grand Lodge of Utah had its first Latter-day Saint Grand Master; since that time, we have had at least two others of whom I am personally aware.
I am grateful that the Grand Lodge of Utah reconciled with the Church.
Being a member of both organizations has been a blessing and a privilege; on all fronts, I am challenged to become a better person.
---
FREE DOWNLOAD: 100 FACTS ABOUT FREEMASONRY (ALMOST NOBODY KNOWS)
Join the 3,000+ Brethren from around the world inside our weekly Masonic newsletter and get our best selling ebook for free (usual value: $20).
---
This article was written for MasonicFind.com by Brandon Cole, SW.
---
---
INTRODUCING: A BRAND NEW ONLINE COMMUNITY FOR GOOD MEN LOOKING TO BECOME BETTER
---