Masonry is neither a religion nor a substitute for one. Many people have a problem with this assertion, however, when they come to learn about the existence of Masonic Bibles.
If Masonry is not a religion, then why do there exist Masonic Bibles? Masonic Bibles are heirloom editions of the Bible; they do not serve as a separate version or translation.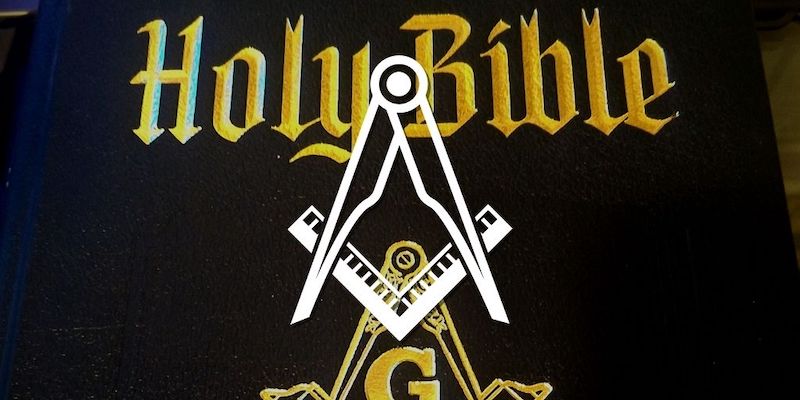 The Freemasons' Community:
A first-of-its-kind online community for those looking to learn more about the mysteries of Freemasonry in the company of like-minded men.
Click here to learn more
.
Availability
In a few of the private Masonic groups of which I am a member on social media, I have, at times, come across comments from Masons in foreign countries stating that there is no such thing as a Masonic Bible.
This might be the case relative to those places where it is not published or distributed, but that does not negate the fact that they do exist.
In some areas of the world, they are actually quite common among Masons. It is my understanding that they are more common in the United States of America, Canada, and Great Britain;
I also tentatively add that they might be common in Ireland, Australia, and New Zealand.
Edition Vs Version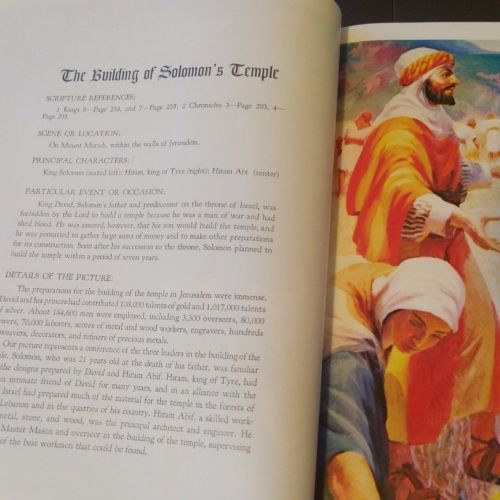 NB:
Aspiring Masons and Master Masons from all over the world look forward to our emails. If you'd like to join them,
sign up for Masonic Find's newsletter
. It's free and our next email goes out in a few hours.
Although the terms edition and version can often be synonymous, they are not so in the context of this article. When referring to the Bible, the term edition is most often used in correlation to publication, whereas version is most often used in correlation with its translation.
Take my own Masonic Bible, for example it is Heirloom Bible Publishers' Red Letter Edition of the King James Version.
Heirloom Editions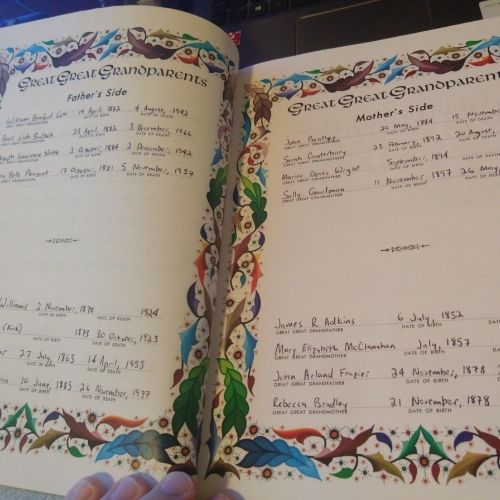 There also exist other heirloom editions of the Bible that are not Masonic.
The above-mentioned company Heirloom Bible Publishers alone sells The Original Heirloom Family Bible, the African American Family Heirloom Bible, the Spanish Bible – Nuestra Biblia Católica Familiar, and the Family Record Bible. There is also The Founders' Bible – Heirloom Edition.
An heirloom edition is something that can be passed down from parent to child that contains a bit of their family history; to tie this with the Bible shows the importance that the Bible has to one's own life.
Masonic Heirloom Bible Editions
My own Masonic Bible has at its forefront (before the actual Biblical text starts) a place for my name, my genealogy, pages where I can one day record the information of my children and grandchildren.
There are also places where I can record important family events, information concerning when I took my Masonic degrees, places where those who participated in my degree ceremonies may sign, etc.
It also has at its forefront illustrations of Biblical events, places, and personages (King Solomon's Temple, etc.), a Biblical index to verses that correlate with certain Masonic principles, an index to parables and miracles recorded in the Bible, and a guide for religious workers and Bible teachers.
At the back of the volume (after the end of the Biblical text) is a list of strange/interesting Bible facts, a guide to the laws of Biblical peoples, Biblical quotes used by various historical statesmen/orators, a digest of characters, places, and a Bible Dictionary.
So far as I am aware, none of the Masonic heirloom editions of the Bible are published by any grand lodge; they are instead published by private companies.
My own lodge has ordered various copies, each one of which is given as a gift to those whom we raise to the sublime degree of Master Mason.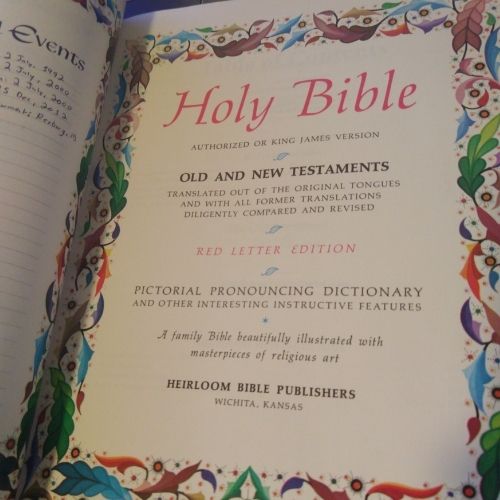 Other Volumes of Sacred Law
I am sure that there are some entities who publish Masonic editions of other volumes of sacred law for those who subscribe to other religions. Unfortunately, I have never seen such an edition of a Torah, a Qur'an, etc.
I hope that those Masons who subscribe to other religions also get the chance one day to see such editions of their own volumes of sacred law.
As a Latter-day Saint, I personally would love one day to see Masonic Heirloom Editions of The Book of Mormon: Another Testament of Jesus Christ, Doctrine and Covenants, and The Pearl of Great Price, given that we in my faith consider these to be scripture in addition to the Bible.
---
FREE DOWNLOAD: 100 FACTS ABOUT FREEMASONRY (ALMOST NOBODY KNOWS)
Join the 3,000+ Brethren from around the world inside our weekly Masonic newsletter and get our best selling ebook for free (usual value: $20).
---
Conclusion
The existence of Masonic Bibles in no way, shape, or form makes Masonry a religion. It does, however, help to bolster Masonry's secular compatibility with Christianity.
I am grateful for my Masonic Heirloom Bible. In it, I have recorded important family history events, information pertaining to my own Masonic ceremonies, and I have plenty more space for the information of anything else that I find important enough to preserve.
I hope that one day, my own children will value the information contained within its covers not only about the Christian principles contained therein, but also about their own family history.
---
This article was written for MasonicFind.com by Brandon Cole, SW.
---
---
---