Roughly half of the regular grand lodge jurisdictions in the United States (as well as others in Canada and elsewhere around the world) are named for Prince Hall, a 19th-century man influential on Masonry even today.
Who was Prince Hall?
He was an abolitionist, a Revolutionary War hero, and the inceptor of Prince Hall Freemasonry.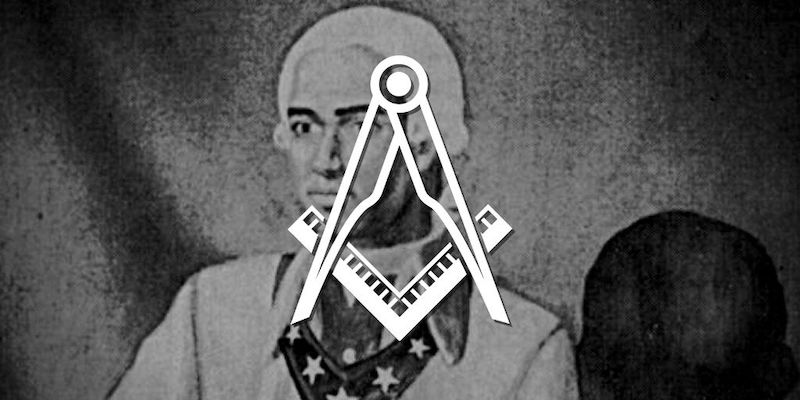 The Freemasons' Community:
A first-of-its-kind online community for those looking to learn more about the mysteries of Freemasonry in the company of like-minded men.
Click here to learn more
.
Early Life and Enslavement
The earlier into Hall's life that one delves, the murkier the details of his past become.
For example, we do not know for sure where/when he was born nor who his parents were; it is estimated that he was born sometime between 1735 and 1738.
Though freeborn, he was made a slave from 1749 to 1770 for William Hall; though technically legal, he was always still accounted and considered as a free man by his contemporaries.
He was freed a month after the Boston Massacre.
Abolitionist Activism
Hall encouraged his peers (free and enslaved) to fight for American Independence, hoping that the involvement of African-Americans would lead to freedom for all.
He himself served in the Continental Army, and it is believed that he fought at Bunker Hill.
He also made political progress to end slavery, improve and protect African-American rights.
He campaigned for schools for black children to be established in Boston.
In 1787, Hall unsuccessfully petitioned the Massachusetts legislature to send black people back to Africa where they could be fully free and serve as trading partners.
Later that year, Hall's petition for black public-school funding was denied, and remained so until 1796, when Boston approved his request to fund black schools but said that they did not have a building; Hall, therefore, let the school operate from his home.
In 1788, Hall also helped Massachusetts pass legislation outlawing the slave trade and punishing those involved with it.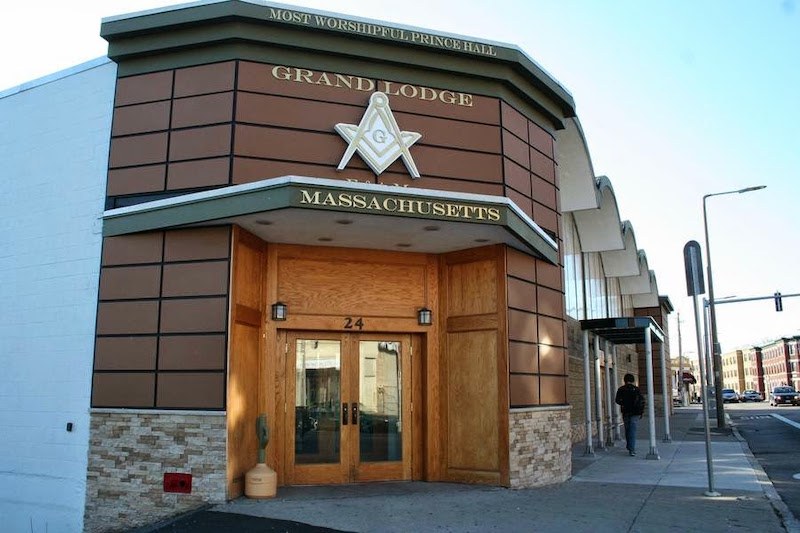 NB:
Aspiring Masons and Master Masons from all over the world look forward to our emails. If you'd like to join them,
sign up for Masonic Find's newsletter
. It's free and our next email goes out in a few hours.
Freemasonry
On 6 March 1775, Prince Hall was initiated with fourteen other men of color in Lodge No. 441 in Boston Harbor, MA.
This is the first known occasion of black men being initiated in American Masonry.
This lodge, being an Irish military lodge that traveled with the 38th British Foot Infantry, left Boston the next year due to the conflict between America and England; shortly before this departure, these fourteen men were issued a permit by the worshipful master to meet as a lodge; it did not yet have the right to confer degrees on other people, however.
This became African Lodge No. 1, which was organized on 3 July 1776 with Prince Hall as its worshipful master.
On 2 March 1784, this lodge sent a petition to the Grand Lodge of England for a warrant so that it could organize a regular lodge and therefore be empowered with all the rights pertaining thereto (including initiating new members).
The Grand Lodge of England responded by issuing a charter on 29 September 1784 for this group, newly designating it as African Lodge No. 459.
Due to the prosperity and growth of this lodge, it soon became the first Black Provincial Grand Lodge in 1791, with Prince Hall as its Provincial Grand Master.
In December 1808, three of the "African" lodges met to organize the African Grand Lodge.
In 1827, African Grand Lodge declared its independence from the United Grand Lodge of England and all other lodges. In 1847 and in honor of the influence that Hall had had on society, the name of African Grand Lodge was changed to Prince Hall Grand Lodge.
Initial Controversy of Prince Hall Grand Lodges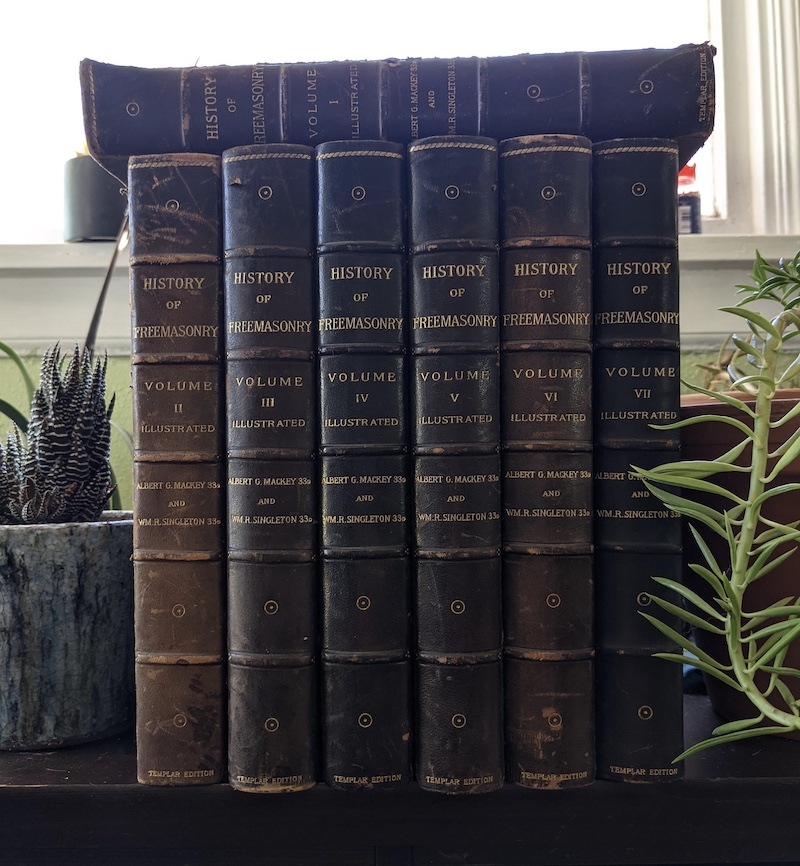 According to Dr. Albert Mackey's Encyclopædia of Freemasonry (under the entry "Negro Lodges," as they were commonly called at that time), the Masonic legality of all lodges and grand lodges emanating from African Grand Lodge (and later Prince Hall Grand Lodge) was in question for the following reasons:
"The subject of Lodges of colored persons … was for many years a source of agitation in the United States, not on account, generally, of the color of the members of these Lodges, but on account of the supposed illegality of their Charters. The history of their organization was thoroughly investigated, many years ago, by Bro. Philip S. Tucker, of Vermont, and Charles W. Moore, of Massachusetts, and the result is here given, with the addition of certain facts derived from a statement made by the officers of the Lodge in 1827.

"Prince Hall and thirteen other [men of color] were made Masons in a military Lodge in the British Army then at Boston, on March 6, 1775. When the Army was withdrawn these [men of color] applied to the Grand Lodge of England for a Charter and on the 20th of September, 1784, a Charter for a Master's Lodge was granted, although not received until 1787, to Prince Hall and others, all colored men, under the authority of the Grand Lodge of England. The Lodge bore the name of 'African Lodge, No. 429,' and was situated in the city of Boston. This Lodge ceased its connection with the Grand Lodge of England for many years, and about the beginning of the present century its registration was stricken from the rolls of the United Grand Lodge of England, when new lists were made as were many other Lodges in distant parts of the world, its legal existence, in the meantime, never having been recognized by the Grand Lodge of Massachusetts, to which body it had always refused to acknowledge allegiance.

"After the death of Hall and his colleagues, to whom the Charter had been granted, the Lodge, for want of some one to conduct its affairs, fell into abeyance, or, to use the technical phrase, became dormant. After some years it was revived, but by whom, or under what process of Masonic law, it is not stated, and information of the revival given to the Grand Lodge of England, but no reply or recognition was received from that body. After some hesitation as to what would be the proper course to pursue, they came to the conclusion, as they have themselves stated, 'that, with what knowledge they possessed of Masonry, and as people of color by themselves, they were, and ought by rights to be, free and independent of other Lodges.' Accordingly, on the 18th of June, 1827, they issued a protocol, in which they said: 'We publicly declare ourselves free and independent of any Lodge from this day, and we will not be tributary or governed by any Lodge but that of our own.' They soon after assumed the name of the 'Prince Hall Grand Lodge,' and issued Charters for the constitution of subordinates, and from it have proceeded all the Lodges of colored persons now existing in the United States.

"Admitting even the legality of the English Charter of 1784—it will be seen that there was already a Masonic authority in Massachusetts upon whose prerogatives of jurisdiction such Charter was an invasion—it cannot be denied that the unrecognized self-revival of 1827, and the subsequent assumption of Grand Lodge powers, were illegal, and rendered both the Prince Hall Grand Lodge and all the Lodges which emanated from it clandestine. And this has been the unanimous opinion of all Masonic jurists in America.

"[However, Masonry has spread among the [men of color] until now they have Lodges and Grand Lodges in most of the States and in Canada and Liberia. As they wear emblems of all the other bodies it is presumable thy have them as well.]"
Despite this early, tumultuous perception of the issue, most State Grand Lodges (which term, for the purposes of this article, we will use to differentiate from Prince Hall Grand Lodges that share the same geographical areas) and Prince Hall Grand Lodges have extended to each other recognition of regularity and the right hand of fellowship.
There are still a few places in the American South where recognition is withheld (either by the State Grand Lodge or by the Prince Hall Grand Lodge) and/or on a limited, trial basis.
Death
Prince Hall died on 4 December 1807, just two months before the slave trade was formally and permanently ended on 1 January 1808.
He died as a property owner with full voting rights.
Conclusion
Today, there are 45+ grand lodge jurisdictions that trace their authority back to this first Prince Hall Grand Lodge, and 5,000+ lodges under these jurisdictions.
There are few men in history who have had such a profound influence on society in general (and Freemasonry in particular) as Prince Hall.
He was truly an American treasure and worthy to be called "Brother."
---
---
FREE DOWNLOAD: 100 FACTS ABOUT FREEMASONRY (ALMOST NOBODY KNOWS)
Join the 3,000+ Brethren from around the world inside our weekly Masonic newsletter and get our best selling ebook for free (usual value: $20).
---
This article was written for MasonicFind.com by Brandon Cole, SW.
---
---
---