There are many movies whose stories are based on the lives of historical figures, but it is somewhat rare for such movies to be so inspired by the lives of Masons. Oliver Loving was one such Mason.
Who was Oliver Loving?
He was an American rancher, cattle driver, cowboy, movie inspiration, and a Freemason.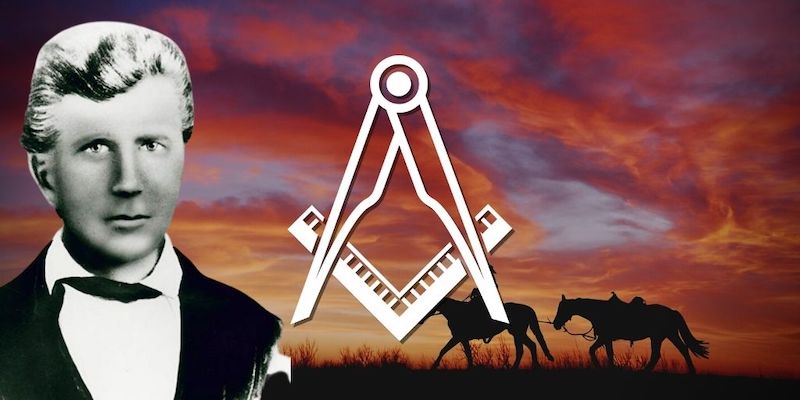 The Freemasons' Community:
A first-of-its-kind online community for those looking to learn more about the mysteries of Freemasonry in the company of like-minded men.
Click here to learn more
.
Lonesome Dove
Many of us have watched the touching scene in Lonesome Dove when Augustus "Gus" McCrae (played by Robert Duvall) is dying and asks his best friend Woodrow Call (played by Tommy Lee Jones) to bury him back in Texas.
Gus's dying is resultant of having been attacked by the Blood Tribe. He has one leg amputated; when told that the other leg would also have to be amputated, he chooses to accept death instead. After the ambush occurs, Gus sends Pea Eye Parker to retrieve his partner and best friend Woodrow Call.
NB:
Aspiring Masons and Master Masons from all over the world look forward to our emails. If you'd like to join them,
sign up for Masonic Find's newsletter
. It's free and our next email goes out in a few hours.
The Lonesome Dove television series came from the books of the same name, written by Larry McMurtry. The two main characters (McCrae and Call) are inspired—indirectly—by two real cowboys named Oliver Loving and Charles Goodnight.
Loving was born on 5 December 1812. Loving and Goodnight formed a partnership with cattle baron John Chisum (the same man responsible for the range wars in New Mexico that turned Billy the Kid into an outlaw) to drive cattle from Texas to various parts of the country. The two would eventually drive over an estimated 100,000 head of cattle to places such as Illinois, Colorado, Arkansas, and New Mexico.
Union and Confederacy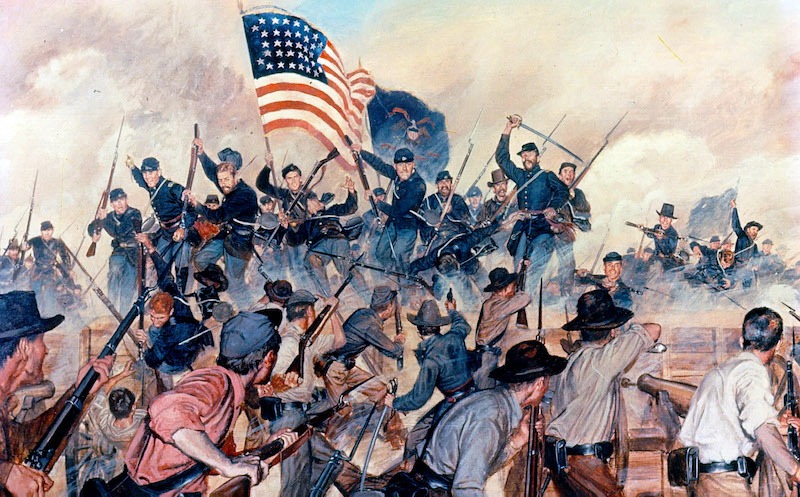 On a drive to Colorado (after the US Civil War started), Loving got caught up in Union territory.
He wanted to return home to Texas, but Union authorities prevented him from leaving. None other than his friend, Kit Carson, interceded for him and got him released to return to his home.
This turned out to be a boon for the Confederacy, as Loving was hired by the Confederate States Army to drive cattle along the Mississippi River to feed the troops stationed in the area.
However, Loving was paid in Confederate currency, which became worthless once the war ended; Loving resultantly lost a small fortune somewhere between $100,000 and $250,000.
Partnership and Injury
After the war, Loving and Goodnight formed a partnership with Chisum (about whom a movie was also made, starring none other than John Wayne in the title role).
A new American Indian reservation was formed in New Mexico and the residents there were gravely undersupplied with food. Loving and Goodnight drove a larger herd on what would become known as the Goodnight-Loving Trail. This trail would later become the main conduit to the west until the railroad was built in the next decade.
It was on their third drive in the Spring of 1867 when Loving became seriously injured in a Comanche attack. The drive slowed considerably due to heavy rains and more threats of Indian attacks.
Loving went ahead of the herd to get contract bids and was accompanied only by his trusted scout, Bill Wilson. Loving told Goodnight that he planned to travel only by night to avoid any Comanche attacks.
But, wanting to make up for lost time, he decided to push ahead during the daytime and was seriously wounded in an attack at a place that is now called "Loving Bend" on the Pecos River.
Wilson was uninjured and Loving sent him back to the herd to get Goodnight. Pushing ahead he managed to elude further Comanche attacks and with the help of Mexican traders reached Fort Sumner.
But by the time he arrived, gangrene had set in and Loving knew he was dying. Goodnight arrived before his death and promised his partner that he would bury him in Texas. Loving died on 25 September 1867.
Goodnight temporarily buried him at Fort Sumner while he drove the herd on. When the drive ended, Goodnight returned, exhumed Loving's body, and returned it to Texas where it was reburied.
Though there is no record of Goodnight himself having accompanied the body, it is not hard to picture him making the journey just as Captain Call does for his best friend Gus.
Honors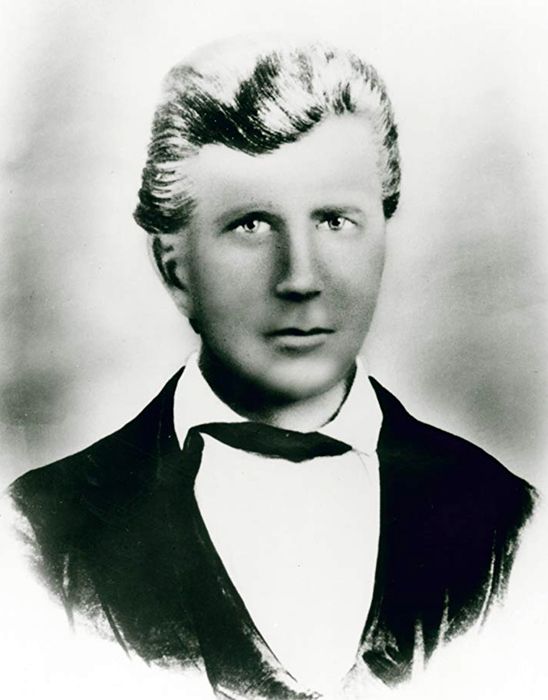 Loving was a member of Phoenix Lodge No. 275 in Weatherford, Texas and was buried with Masonic honors.
In 1958, Oliver Loving, along with his friend Charles Goodnight, were two of the original five cowboys inducted into the National Cowboy Hall of Fame in Oklahoma City. Loving County, Texas is named in his honor, as is Loving, New Mexico.
"It ain't dying I'm talking about, it's living. I doubt it matters where you die, but it matters where you live."
—Augustus McCrae, Lonesome Dove.
---
Other Notable Freemasons:
Joshua Abraham Norton (Emperor of The USA)
Michael Carbis (A Murdered Freemason)
---
FREE DOWNLOAD: 100 FACTS ABOUT FREEMASONRY (ALMOST NOBODY KNOWS)
Join the 3,000+ Brethren from around the world inside our weekly Masonic newsletter and get our best selling ebook for free (usual value: $20).
---
This article was written for MasonicFind.com by PM Brandon Cole and his father, Darren T. Cole.
---
---