St. Paul, Nebraska, is a small town about 20 miles north of Grand Island.
The town has its own lodge, St Paul No. 82; the town also has an incredibly famous alumnus, Grover Cleveland Alexander.
Why was Alexander famous?
Nicknamed "Old Pete," he pitched for three American Major League Baseball teams from 1911 to 1930 and was inducted with the third class of players into the Baseball Hall of Fame in 1938.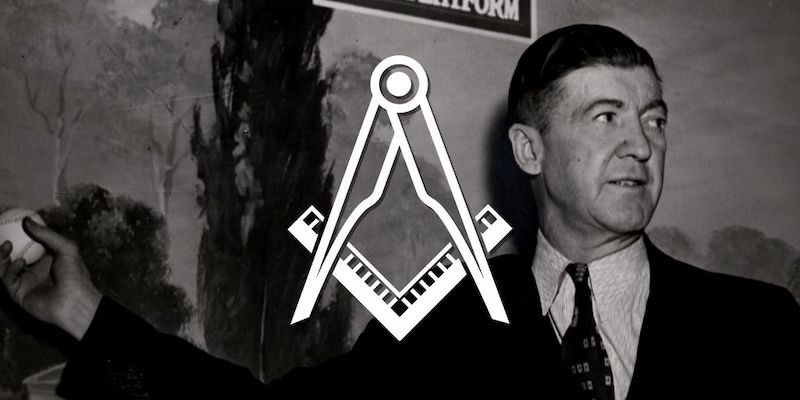 Youth
Alexander was born on 26 February 1887 in Elba, Nebraska.
Marriage and Military Draft
Just after being traded from his first-team at the end of the 1917 season from the Philadelphia Phillies to the Chicago Cubs, Alexander received a draft notice.
He was being inducted into the United States Army to fight the Huns over in Europe.
On 31 May, one month before leaving, he married Amy Marie Arrants.
Masonry
Alexander was raised to the sublime degree of Master Mason on 8 February 1923 in St Paul Lodge.
Expulsion
Alexander was expelled for unmasonic conduct on 20 March 1930.
No matter how hard you search, there are no specifics for said conduct anywhere in public records; this is to be expected, as Masonic trials are, like any other tyled meeting, private.
It is not hard to surmise, however, the conduct that led to his expulsion.
Alexander was a notorious drinker; in 1930, the United States was 10 years into the passage of the 21st amendment—Prohibition— which criminalized the consumption of alcohol.
In the Trial Code of the Grand Lodge F&AM of Utah (which, I assume has similar wording to that of the Grand Lodge AF&AM of Nebraska), three of the four unmasonic offenses are defined thus:
"First: A violation of the laws of the United States, or of the State in which the offender may reside or be, involving commission of a felony or other offense involving moral turpitude.

"Second: Willful violation of the offender's obligations as a Mason, of the Constitution or laws of Grand Lodge or of the by-laws of the Lodge in which the offender holds membership.

"Third: Any other act which tends to impair the standing or reputation of the Fraternity before the world. …"
The year 1930 also coincided with the end of Alexander's career in the Major Leagues.
He played on a few traveling teams, but his skills and stature in America's favorite pastime had greatly diminished.
The drinking also led to the end of his marriages with Amy Arrants (they married and divorced each other twice).
Restoration?
Though age was certainly a factor, many believed that his problems with alcohol dependence led to early retirement.
So, what case is there for restoring him to the Craft posthumously?
Prohibition was repealed three years later; by today's standards, it is highly unlikely that he would be expelled for drinking alcohol.
On that basis alone, restoration to the Fraternity might not be considered; but there is more to his story.
Shell Shock
While overseas, Alexander was exposed to German mustard gas from a shell that had exploded near him. The impact caused partial hearing loss and later epilepsy.
When Alexander returned to the United States, he suffered from what was then known as "shell shock"; today, we call it post-traumatic stress disorder.
Alexander, who drank prior to his service when it was legal, hit the bottle even harder when he returned.
Despite his physical and emotional trauma, Alexander won the pitching Triple Crown in 1920, the same year that Prohibition passed.
His wife, who remained friends with Alexander until his death in 1950 despite their two divorces, stated after his death that his sullen, withdrawn behavior was often misinterpreted as drunkenness.
In reality, the veteran was doing all he could to remain melancholic in hopes of preventing a seizure.
Self-Medication
In the clubhouse, fellow Hall-of-Famer Ty Cobb said that Alexander would sip ammonia to prevent the onset of an epileptic seizure during the games.
In his attempts to self-medicate, his drinking led to erratic behavior off the field.
This resulted in him being sold mid-season from the Chicago Cubs to the St. Louis Cardinals for the basement "waiver" price.
The Cubs manager, Joe McCarthy, said after finishing last, that if "they finished last again he would rather do it without Alexander."
Career Redemption
📕 CLICK HERE TO JOIN the 30,000+ subscribers on the MasonicFind newsletter & get out recently-updated ebook – for FREE.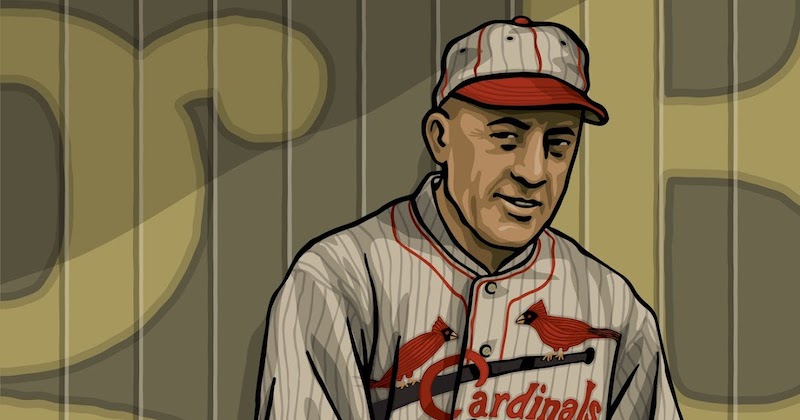 However, Alexander had a few more moments of glory in him. In 1926, the Cardinals won the pennant. In the deciding game of the World Series, Alexander pitched in relief.
He struck out Anthony Lazzeri with bases loaded and then held the Yankees and their famous "Murderers' Row" lineup of Babe Ruth, Lou Gehrig, and Bob Meusel scoreless over the final two innings.
He likely did so hung-over; his teammates said that he had been drunk the night before. Alexander would win 21 games the next season—the only player to win 20 games for three teams till it was matched 60 years later.
He was at the height of his career before his service in World War I.
He won 30-plus games per year from 1915-1917 for the Philadelphia Phillies and led the majors in wins and strike outs in five of his first seven years. And despite battling his physical and emotional wounds from the war, he still has the record for shutouts (90) and overall wins (373).
Death
Alexander passed away on 4 November 1950 in St Paul, Nebraska.
---
---
Conclusion
If his unmasonic offenses consisted entirely of drinking, would it be an injustice to restore Old Pete postmortem?
What are interesting are the accolades earned since that expulsion. In 1938, he was inducted into the Baseball Hall of Fame as the sole member of the third class.
In 1952, Hollywood made a movie about him called Winning Time.
The actor who portrayed him—then-future President Ronald Wilson Reagan, contributed to Alexander having the unique distinction of being named for one US president and being played on-screen by another.
Located in his hometown of St. Paul, Nebraska—the very place where he joined and was later expelled from Masonry—is the American Legion field that is named for him there.
In addition, every year the town celebrates Grover Cleveland Alexander Days during the weekend following the 4th of July; and alcohol is likely served during that event.
I do not know if any grand lodge (including Nebraska) has it in its trial code to restore a suspended or expelled Mason posthumously.
I also do not know if his illegal drinking during Prohibition was the entirety of his unmasonic conduct.
However, if drinking was the only offense that led to Alexander's expulsion and if the grand lodge has within its constitution a code that allows for posthumous restorations, then might restoring Old Pete be worthwhile?
---
FREE DOWNLOAD: THE 10 BIGGEST EVENTS IN MASONIC HISTORY!
Join the 30,000+ Brethren from around the world on our newsletter & get access to our new ebook for FREE.
---
This article was written for MasonicFind.com by Brandon Cole, and his father, Darren Cole.
---
---
💡 Seeking More Light? See our best-selling books...
How To Become A Freemason: One of the most common questions we get here is how to become a Freemason. This book explains everything you need to know & do to become a Master Mason in a legitimate, recognized Lodge.
100 Facts About Freemasonry (Illustrated By Symbols, & Images: If you find random (unimaginable) facts interesting and you'd like to learn more about Freemasonry's lost trivia, this book is a must-read for you.
THE GREAT MASONIC LIBRARY
300+ rare & out-of-print Masonic books, poems & illustrations from the 1800s made available for all Brethren to discover!
---