We have been asked what happens in Masonic Lodge meetings.
Such meetings are exclusive to Masons, fostering the curiosity that many have about us.
What happens at Masonic Lodge meetings?
We perform ceremonies, run charities, coordinate service projects, go through the organization's finances, and so on.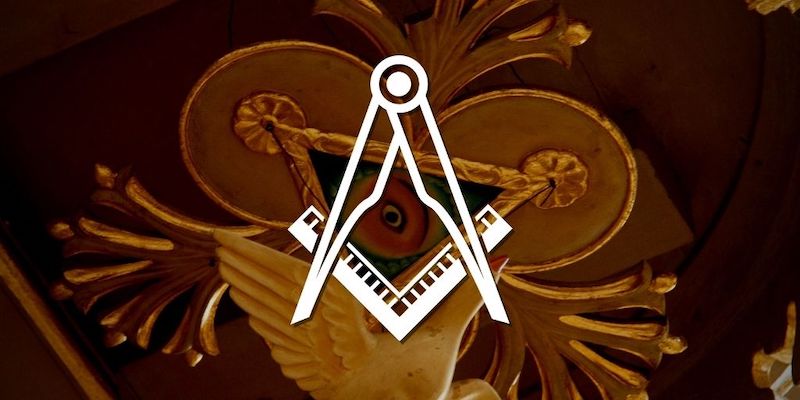 The Freemasons' Community:
A first-of-its-kind online community for those looking to learn more about the mysteries of Freemasonry in the company of like-minded men.
Click here to learn more
.
Types of Meetings
In Masonry, there are two types of Lodge meetings:
stated meetings (also called business meetings in some places) and
special meetings.
Stated Meetings
A stated meeting is a meeting where Lodge business and general housekeeping are done.
A Lodge always has bills to pay. If a Lodge has its own Temple, then there are likely going to be property taxes, water bills, electric bills, gas bills, maintenance/repair costs, and so on; it may also have some kind of income if it rents its property out to other organizations.
If the Lodge does not have its own Temple, then it likely rents space from another entity and therefore needs to pay rent. There are also costs that must be paid to the Grand Lodge under which the Lodge operates.
In Lodge meetings, a finance report will often be read to the Lodge explaining how much money is saved up, what bills are to be paid during that month, and so on.
A minute report is also made available to all members of the Lodge detailing the proceedings of the previous meeting. The Lodge votes to accept these minutes as written or after any amendments/corrections are made.
Petitions from those who wish to join are also read to the Lodge so that those petitioners may be considered.
Reports are then given by the various committees that a Lodge may have detailing what issues the Lodge may be facing relevant to each committee's niche, what progress has been made, and so on.
One example of this might be an Investigation Committee, which interviews those petitioning to become Masons, calls their character references, perhaps does a background check (depending on whether this is a part of that Lodge's resources), and so on.
The Lodge then acts or votes on matters concerning that committee, if necessary (for example, voting on whether a petitioner may become a candidate for the degrees of Masonry).
There is typically also an educational feature during each meeting.
This educational feature could be literally anything; examples include Masonic history, Masonic etiquette, how to improve your ritual performance, how to do mechanical work on your vehicle, how to better inculcate a certain moral virtue/attribute, and so on.
We could not really claim that we seek to improve ourselves if we did not hold an educational feature of some sort.
As has been mentioned in other articles here, Masonic Lodges tend to take part in or run charities and/or service projects.
Each Lodge may do something different to help its respective community since not all communities have the same needs.
A Lodge meeting is the perfect forum for the idea of a charity or service project to be introduced as well for its needs to be addressed, planned, or, if necessary, abandoned (which does, unfortunately, happen from time to time; say, for example, if a Lodge can no longer keep up with such).
Special Meetings
There are various types of special meetings that can be had, including:
Degree ceremonies for candidates (private)

In these ceremonies, a candidate is initiated (1°), passed (2°), or raised (3°); certain knowledge pertaining to self-improvement, personal integrity, and service to the community is conferred upon the candidate in each degree.

Memorial services for deceased Masons (public)
Funeral services for deceased Masons (public)
Lodge of Sorrow (private)

A Lodge of Sorrow is like a memorial service, but it is exclusive to Masons only. In some jurisdictions, a Lodge of Sorrow may be a one-day event; mine, at least, also has the option of leaving the Lodge of Sorrow open throughout the year and closing it afterwards.

Reception of the Most Worshipful Grand Master (private)

The Grand Master may visit

Installation of officers (can be public and/or private)

I am aware of at least one grand lodge jurisdiction that only installs its officers in private. My own grand lodge jurisdiction allows for both private and public ceremonies; it is my understanding that this is the norm across most grand lodge jurisdictions (at least in North America). This is a ceremony where those who have been elected or appointed to serve as officers of a Lodge are officially bestowed to title and duties of his respective office.
Ceremonies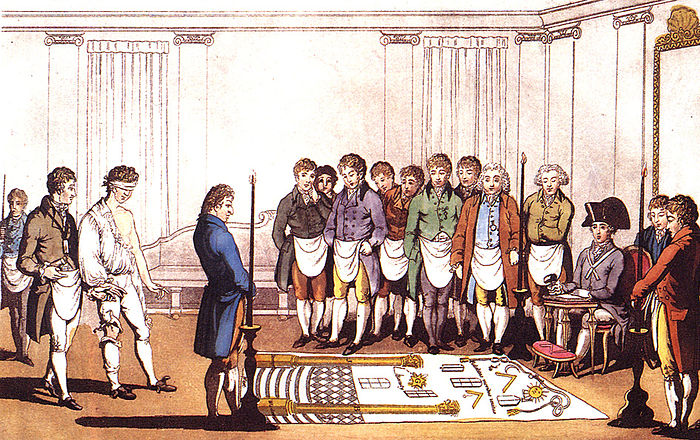 NB:
Aspiring Masons and Master Masons from all over the world look forward to our emails. If you'd like to join them,
sign up for Masonic Find's newsletter
. It's free and our next email goes out in a few hours.
Ceremony is a rather broad term, and there are various ceremonies that we perform in our lodge meetings.
We have ceremonies for memorial services, funeral services, installing Lodge officers, opening the lodge, for closing the lodge, for introducing visitors, for voting on lodge matters, and for initiating, passing, and raising candidates for membership.
Such ritual mostly consists of recited lines, certain salutes/gestures whenever we address each other, and (in some grand lodge jurisdictions) footwork (or, in other words, walking to certain places of the Lodge room to perform a certain part of the ceremony).
When a candidate is being initiated, passed, or raised in a degree ceremony, the meeting wherein that takes place is wholly dedicated to the performance of that degree (as they can take from two to three hours to perform for a single candidate; unless, of course, they are taking part in an accelerated or Grand Master's class).
A stated meeting, however, might take an hour or two (although, on occasion, I have seen those stretch on as well).
---
FREE DOWNLOAD: 100 FACTS ABOUT FREEMASONRY (ALMOST NOBODY KNOWS)
Join the 3,000+ Brethren from around the world inside our weekly Masonic newsletter and get our best selling ebook for free (usual value: $20).
---
Conclusion
Although there is certainly some ceremony that I have not addressed here, this is about the meat of it.
There is a lot that is done during our Lodge meetings. However, since Freemasonry is an endeavor for self-improvement and service to the community, it therefore logically follows that we would be putting effort into our Masonic journey; you get out of it what you put into it, and most of us certainly put a lot into it.
---
This article was written for MasonicFind.com by Brandon Cole, SW.
---
---
---