Many people wonder how to join the Freemasons, but do not know how to start.
I was in the same situation back in 2016.
So, how does one become a Freemason?
One becomes a Freemason by joining a Masonic lodge.
Below we will go over the general requirements and process to accomplish this.
Here's what I'll be explaining below:
What the requirements to join the Freemasons are
How to find a Masonic Lodge to join
How to petition to become a Freemason
What a Masonic investigation is – and;
What the 3 degrees to become a Freemason mean.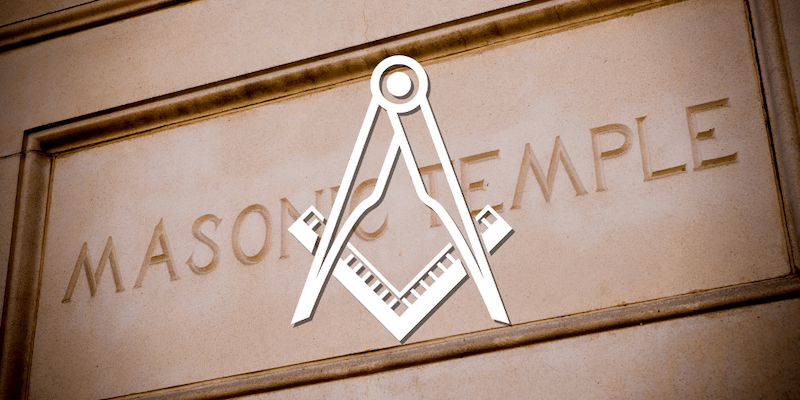 The Freemasons' Community:
A first-of-its-kind online community for those looking to learn more about the mysteries of Freemasonry in the company of like-minded men.
Click here to learn more
.
NB: This article is written from the point-of-view of a Mason under the jurisdiction of the Grand Lodge F&AM of Utah; it may not apply to grand lodge jurisdictions that are considered irregular, clandestine, or fake by the mainstream Masonic community.
Requirements
To become a Freemason, you must have a belief in a Supreme Being or Higher Power.
Past this requirement, there is generally no religious test in Freemasonry (though exceptions do exist; i.e., the handful of grand lodge jurisdictions in Europe that employ the Swedish Rite ritual).
Most Freemasons pertain to some denomination of Christianity; however, there are also Muslims, Jews, Hindus, practitioners of Shinto, and so on and so forth.
You must also meet the age requirement.
In most grand lodge jurisdictions in the United States of America and in Canada, the age requirement is 18 years. Throughout the rest of the world, it is typically 21 years.
You must be of good character and of sound mind.
As an institution that has endured centuries of scapegoating and libelous ridicule, Freemasonry has no desire for any bad apples to join.
Freemasons are not perfect by any means, but we do want to surround ourselves with good men who want to improve.
One bad person can destroy the good work and efforts of hundreds of Masons; for this reason, we have an investigation process, which we will cover shortly.
You must be able to commit to giving your time and to pay dues to your lodge.
Freemasonry is an endeavor to serve others; the degrees and titles that it bestows are all pointless if you cannot do your part to keep the lodge running.
We are not after title-seekers or tailgate Masons (Masons who get their degrees, put a Masonic decal on their vehicle, and never return to lodge).
Finding Your Lodge
The way that I found my lodge was simply by doing a Google search of my city name and the word "Freemasonry".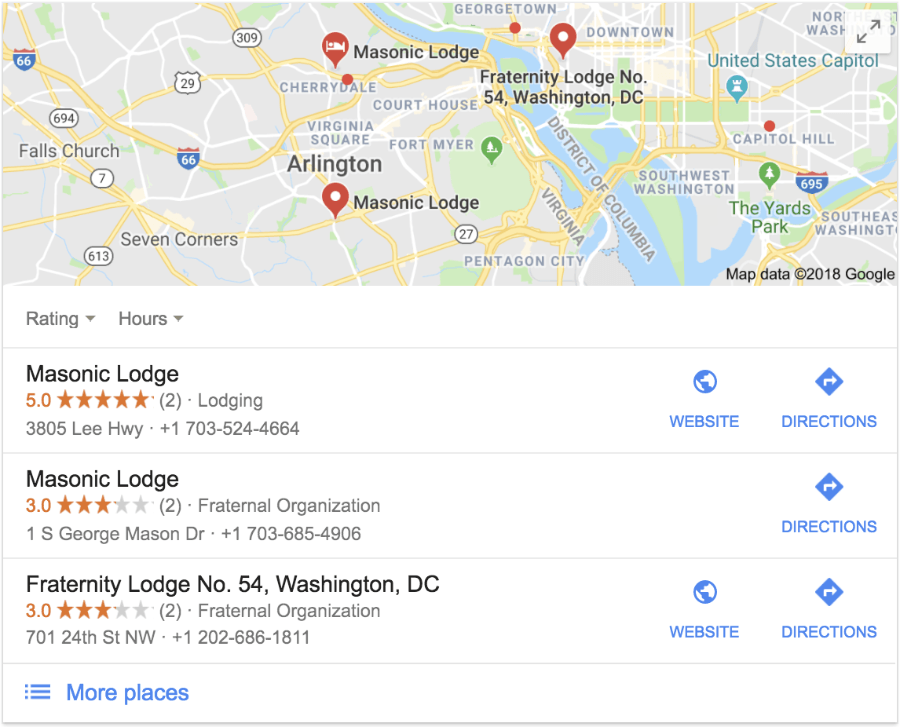 NB:
Aspiring Masons and Master Masons from all over the world look forward to our emails. If you'd like to join them,
sign up for Masonic Find's newsletter
. It's free and our next email goes out in a few hours.
This led me to my local lodge's Facebook page.
Given that I was not aware of lodges and grand lodge jurisdictions that are fake, clandestine, and/or irregular, I was fortunate that the only lodge in my area was legitimate. Not everyone is so lucky.
The best way to find your lodge is to visit this list of foreign grand lodges compiled by the United Grand Lodge of England (from which jurisdiction most [if not all] grand lodge jurisdictions originate, whether directly or indirectly).
Though not all grand lodge jurisdictions have the same list, this is the best one compiled online for worldwide jurisdictions.
If you live in the USA or Canada, then your state/territory will have its own grand lodge that you can click on from that list.
If you live outside of these two countries, then it is likely that there will be a grand lodge jurisdiction for your entire country.
It should also be noted that the United Grand Lodge of England has "district grand lodges" in other parts of the world, so your country may be a district grand lodge under England's jurisdiction. If that is the case, then your district grand lodge will be listed here.
You should be able to pull up your grand lodge or district grand lodge's website from one of these lists.
Such websites will typically provide a list of subordinate lodges, which is what you will want to join.
If you cannot find any such information, then the next best thing would be to contact the grand lodge directly for assistance; they will direct you on how to reach your local lodge.
If you already know where a local lodge meets, you can also contact them directly to find out which grand lodge they pertain to.
If these lists do not provide information for Freemasonry in your area, then it may be that Freemasonry does not currently exist there.
Petition
Once you have contacted your local lodge, you will likely not be invited to join; you will instead have to request to join.
This is because it is generally looked down upon in Masonic culture to invite others to join.
When the time comes that you ask, you will be given a petition.
You need to get to know a few Masons and let them get to know you. Some grand lodge jurisdictions require that at least two Masons have known the petitioner for six months.
These Masons will be your "recommenders" (or vouchers) on your petition.
Many petitions also require that you list character references; these can be Masons or non-Masons; whomever you know who will render an accurate account of your character if asked.
You will likely also sign a statement on the petition affirming that you:
believe in a Supreme Being,
that you are of age,
that you are of good character, etc.
Investigation
Once you have turned in your petition, the lodge's investigation committee will then receive it and start an investigation using the information thereon.
They will contact your Masonic recommenders and your character references.
If the petition asked for your employer's information, then they might also reach out to your employer. This will all be done to learn about you as a person, to see if you are honest and if you keep your commitments.
They may also run a background check on you to see if you have committed any felonies.
They will also have an interview with you and with your family (if your family is comfortable with this) to determine:
why you want to be a Mason,
how your family feels about you joining,
to make sure you know what Masonry is about, and
to ensure that neither you nor your family have any doubts about Masonry and/or what will be expected of you as a Mason.
The investigation committee will then turn in their report, indicating whether their opinion of you is favorable or unfavorable.
The lodge's Master Masons will then take part in an anonymous ballot, voting on whether to accept you as a candidate for the degrees or to reject you therefor.
The ballot is done with white balls and black cubes. Each Mason casts a ball or cube into a ballot box. If there is a single black cube, then the candidate is rejected.
Some grand lodge jurisdictions (like mine) require two black cubes instead of one for a rejection; if only one is found, then the lodge ballots on the petitioner again.
If there is a black cube on the second ballot for the same petitioner, then it counts as a second black cube. This process is done in case one Master Mason casts a black cube by mistake the first time.
For those who are rejected, I believe that most grand lodge jurisdictions allow for one to go through the petition and investigation process again (whether at the same or a different lodge).
In my own grand lodge jurisdiction, one may petition again after another six months have passed.
Degree Ceremonies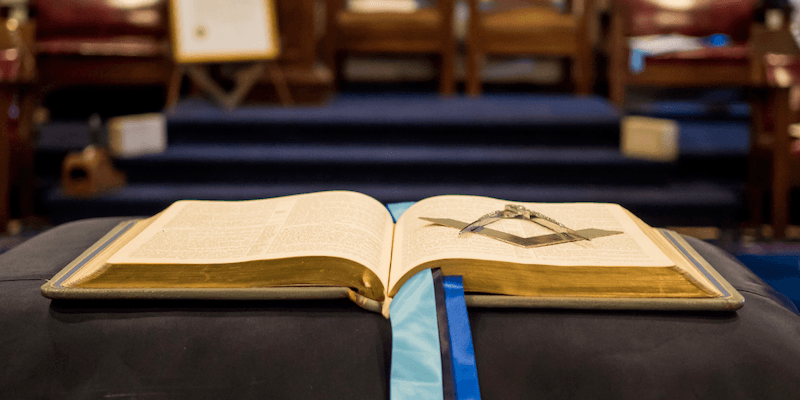 If you have been accepted by the lodge as a candidate for the degrees, then someone (likely the lodge Secretary) will reach out to you to inform you of your acceptance.
From there, you and the lodge coordinate when you will go through your initiation ceremony to become an Entered Apprentice.
Once you have gone through your initiation, you will be coached to become proficient in the content of that ceremony
Once you have demonstrated yourself to be proficient, your Fellowcraft degree will be scheduled; the same applies to once you have gone through the Fellowcraft and are ready to become a Master Mason.
You can find an explanation of the three degrees here.
After you have become a Master Mason, you will become proficient, after which you will be a full member of your lodge with all the rights and privileges thereof granted you.
Conclusion
This is a general explanation of how to become a Freemason.
The lodge and/or grand lodge in your area may have additional requirements or steps; it is recommended that you ask your lodge what their process is so that you may determine how best to proceed in your Masonic journey.
Suggested Reading For Aspiring Freemasons:
---
FREE DOWNLOAD: 100 FACTS ABOUT FREEMASONRY (ALMOST NOBODY KNOWS)
Join the 3,000+ Brethren from around the world inside our weekly Masonic newsletter and get our best selling ebook for free (usual value: $20).
---
This article was written for MasonicFind.com by Brandon Cole, SW.
---
---
---