So a few weeks ago we published a highly controversial blog post that discussed homosexuality in Freemasonry.
We received a ton of comments and we even took a poll on it which you can see the results for yourself here.
Today we're going to be discussing another very controversial topic and that is the role of women in Freemasonry.
THE GREAT MASONIC LIBRARY
300+ Masonic books, poems & Illustrations from the 1800s digitized & made available for all Brethren to discover!
Please read this article with an open mind and feel free to add any comments (whatever your opinion may be) in the comment section below.
Also, I'd like to urge the brethren to keep it respectful between brothers. While I do encourage a heated debate, let's please keep it civil.
We also did an exclusive interview with a female Freemason which you can check out later.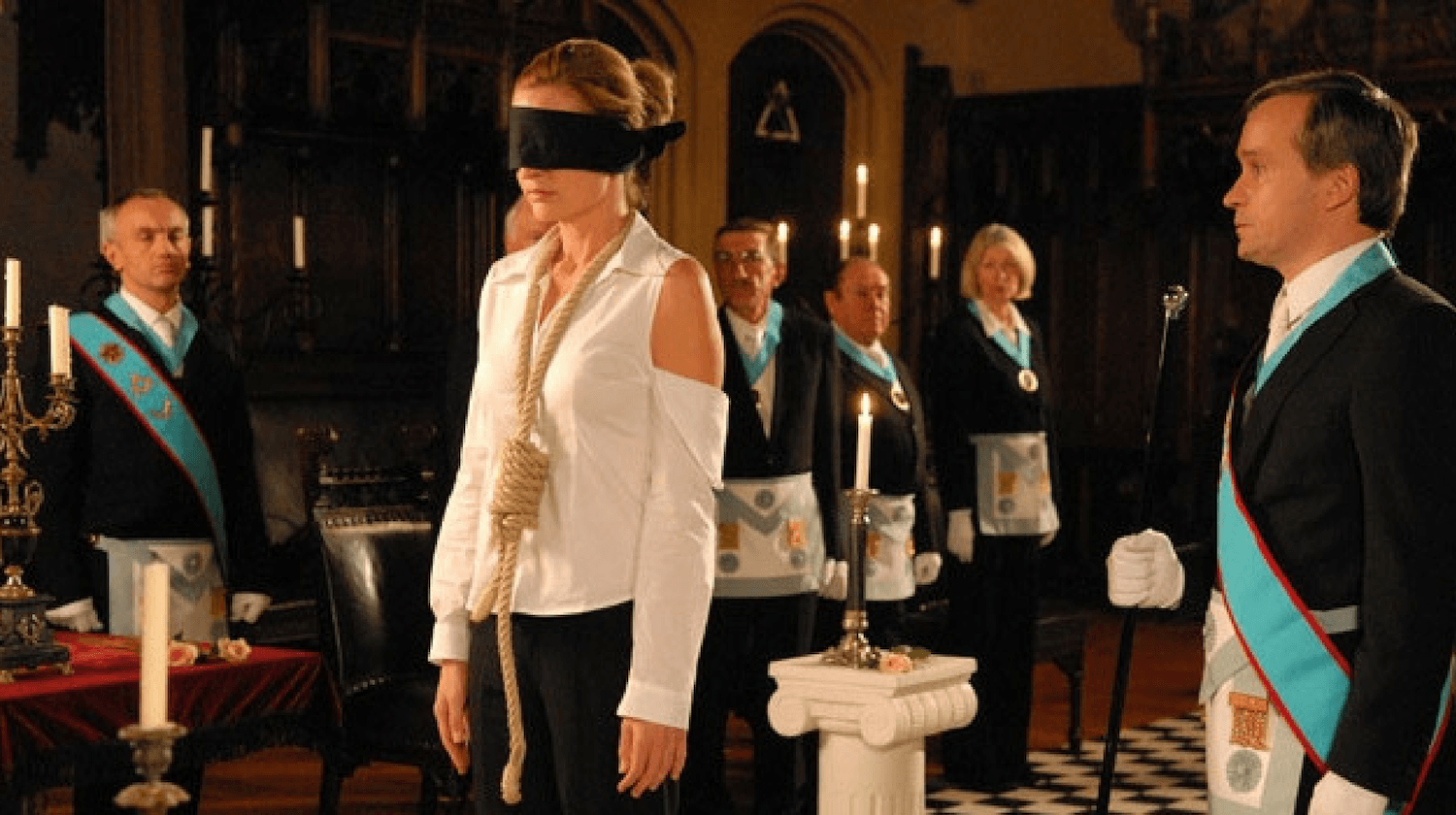 Whether or not women should be allowed to take part in Freemasonry is a very heated subject with many debates going on depicting various mixed opinions.
While Freemasonry does not allow women to become members, there are other Masonic organisations which women can belong to, the most common being probably the Eastern Star.
In this article, we will take a look at some opinions concerning women and Freemasonry, as well as some organizations which include women members.
Is Freemasonry Just For Men?
The reason why most Freemasons are against women entering is that one of the basic principles of Freemasonry is that it is a male fraternity.
In fact, it is stated that Freemasonry should be "composed exclusively of men". The Craft was created to be just for men and women should not be allowed to enter.
However, those in favour of women entering Freemasonry argue that the role of women has changed dramatically over the years.
While in the past women were treated as a property of men, today they have equal rights and their role in society has changed, and therefore there is no reason why they shouldn't be allowed to join the Craft.
Moreover, some also argue that allowing women to become a part of Freemasonry can be mutually beneficial as they would add their points of view, allowing the Craft and its members to develop in a more wholesome way and also increase the number of members worldwide.
The first time we saw women in Freemasonry was probably in the 1740s in France, when a system was created so that women could also have the opportunity of learning the principles of Freemasonry.
This system is the Lodges of Adoption, which consists in a system parallel to Freemasonry.
Women were still not allowed to participate in Freemasonry, which remained male-only, but the Lodges of Adoption created a similar order with degrees based on the same principles, and which allowed female relatives of Freemasons to take part.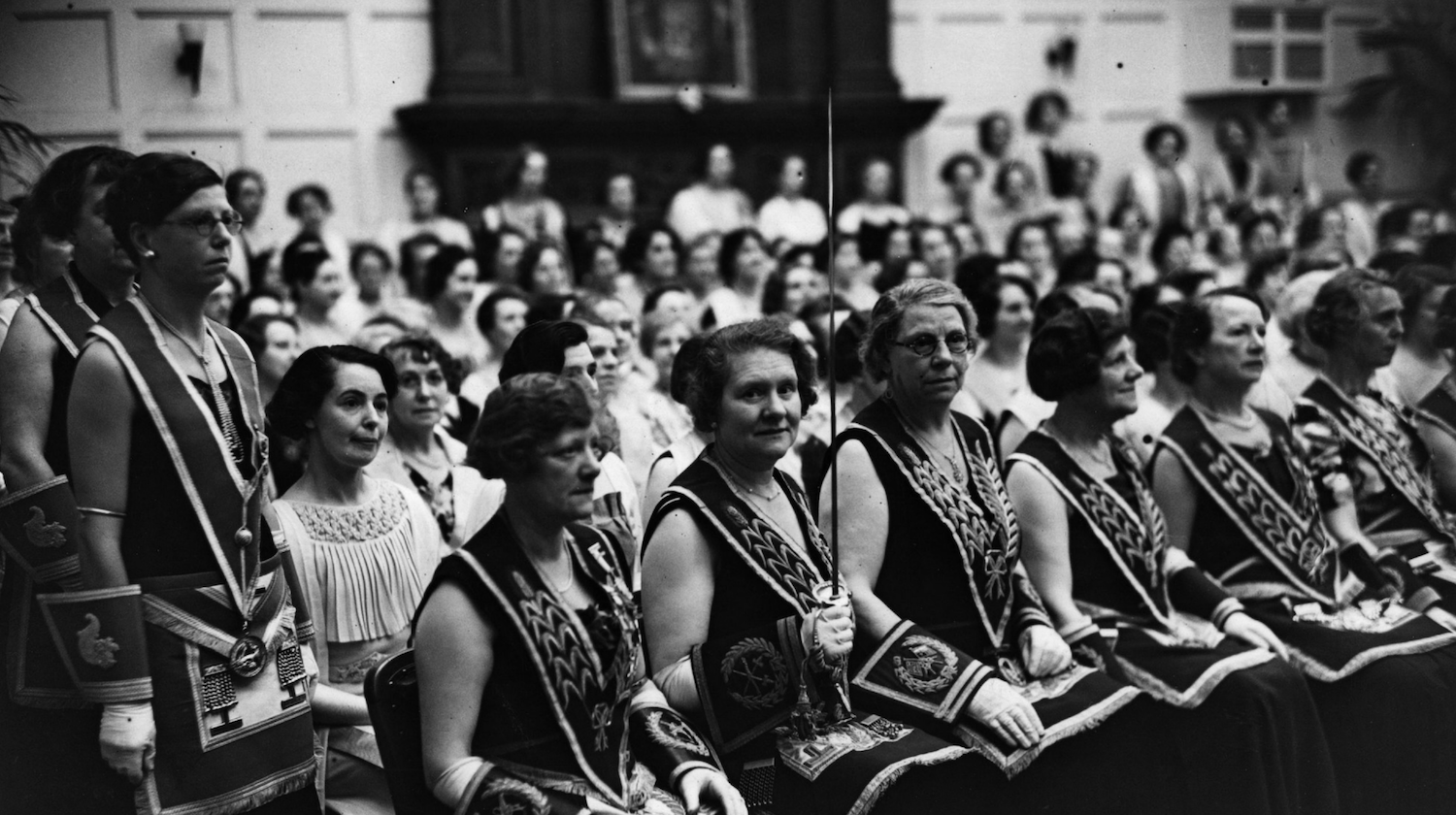 The Order of Women Freemasons
In 1908, that which is now called the Order of Women Freemasons was formed in the United Kingdom. In the beginning, the Order of Women Freemasons was very different from what it is today.
At the very beginning, both men and women were allowed to enter this order and in fact it was known by a different name.
Also, it was not acknowledged as regular until 1999, when the relationship between the Order of Women Freemasonry and the Grand Lodge of England finally became warmer.
Today, it has expanded to other countries which include Australia and Canada among others and is composed of more than 10,000 members.
Is Co-Masonry An Option?
Co-Masonry is another branch of Freemasonry that allows women.
The difference between Co-Masonry and the Order of Women Freemasons is basically that Co-Masonry is not a women-only order and also allows male members.
However, any man joining Co-Masonry is not allowed to be a part of Freemasonry, so he would have to choose between being a Mason or a member of Co-Masonry.
This organisation was also born in France, during the early 1900s. Like the Order of Women Freemasons, it is also based on the same principles of Freemasonry and holds the purpose of helping its members walk along the path of self-development.
In fact, even the rituals and degrees are similar to Freemasonry, and this is part of the reason why anyone being a Mason cannot also be a Co-Mason.
While many branches of Freemasonry exist which allow women members, no woman has ever become a member of a male-only lodge.
The basic principles of Freemasonry prohibit women from entering the Craft, but some members still argue that women should be allowed since times have changed.
On the other hand, other organisations based on Masonic principles exist which allow female members, so women can still share the knowledge and learn the teachings of Freemasonry.
Verdict?
As I said in the opening; I really can't make up my mind. I do see the positives but I also think the tradition should be kept.
Let us know what you think in the comment section below.
Thank you for reading
MasonicFind
WEEKLY SALES ON
THE MASONICFIND.STORE
Tax included - $0 Shipping - No Hidden Costs - Lifetime Guarantee