Throughout its centuries-long history, Freemasonry has attracted many of the world's best leaders, Monarchs, Presidents, scientists, entertainers (and others) to its ranks.
This is due to a wide variety of different reasons and benefits of becoming Freemason and it's no secret there are many "influential people" today who also happen to be Freemasons.
While there are definitely many more (more than we can ever know about), today we're taking a look at 9 famous men you probably did not know are also Freemasons. These are superstar athletes, politicians, tech-wizards, royalty, and more.
Here's a quick overview of the people we will discuss below. Be sure to scroll past this for more details.
9 Famous Men Who Are Also Freemasons:
Shaquille O'Neal
Scottie Pippen
Silvio Berlusconi
Steve Wozniak
Prince Philip, Duke of Edinburgh
The Duke of Kent
Jesse Louis Jackson Snr.
John Elway
Micheal Anthony Richards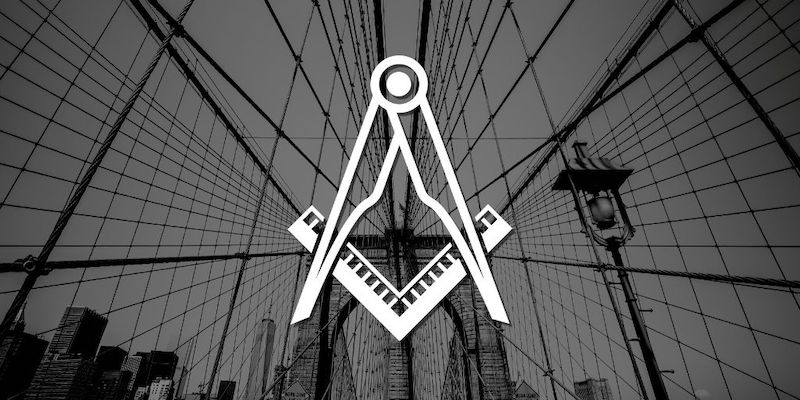 The Freemasons' Community:
A first-of-its-kind online community for those looking to learn more about the mysteries of Freemasonry in the company of like-minded men.
Click here to learn more
.
Shaquille O'Neal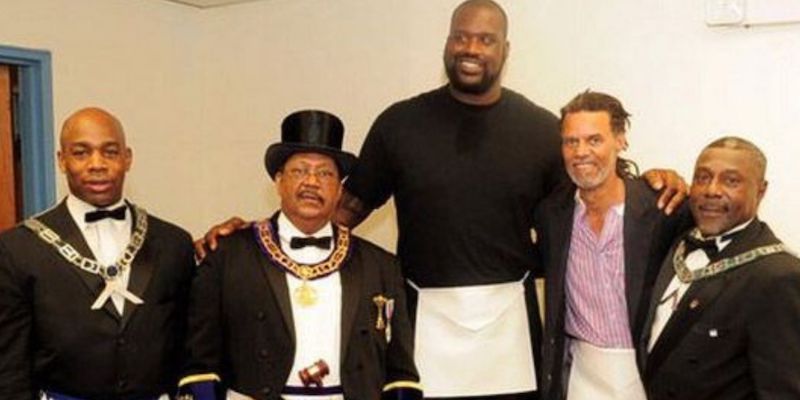 NB:
Aspiring Masons and Master Masons from all over the world look forward to our emails. If you'd like to join them,
sign up for Masonic Find's newsletter
. It's free and our next email goes out in a few hours.
Shaquille Rashaun O'Neal famously known as Shaq, is a renowned former USA basketball star. He retired from the sport a couple of years ago and currently works as a sports analyst on the Inside the NBA show on TNT.
Shaquille was made a Freemason after retiring from his athlete career. His initiation was at Widow's Son Lodge No.328, PHA in Massachusetts, London. He was made a 'Master Mason" at sight.
This is one of the rarest honors to happen to anyone in the brotherhood. His 19 years long basketball career saw him rise in ranks of legends such as Kobe Bryant and Micheal Jordan.
Shaq is actively engaged in Freemason activities. He has been photographed several times with members of his Lodge and others.
Scottie Pippen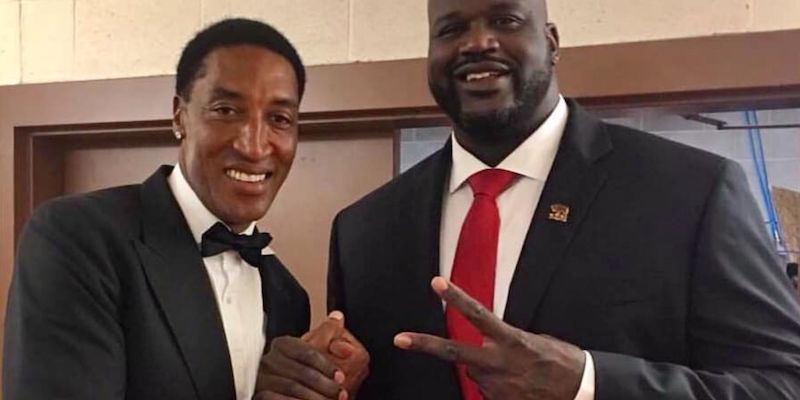 Former National Basketball Association (NBA) player Scottie Pippen is a known Freemason. His involvement in the brotherhood caused a stir during his career, especially since his Chicago Bulls jersey was number 33, which is linked to Freemason symbols.
However, all these speculations were later put to rest. Scottie is among the highest-profile Prince Hall Masons. He balanced his Masonic duties and his basketball career very well in life.
Scottie is an NBA legend. In the 1990s, he led the Chicago Bulls to six NBA titles alongside Micheal Jordan. The two played a significant role in transforming the Bulls into a worldwide recognized team.
Silvio Berlusconi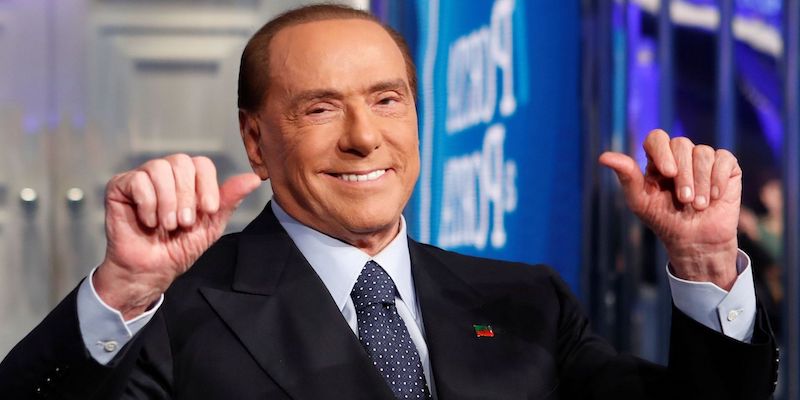 Italian media tycoon and politician Silvio Bulesconi's initial involvement with Freemasonry can be traced back to Propaganda Due in 1978.
This Masonic Lodge operated under the Grand Orient of Italy until 1976 when its Charter was withdrawn.
The lodge transformed into a Pseudo Masonic organization. It continued with its activities despite the apparent violation of Article 18 of the Italian Constitution that banned secret societies.
In 1981, the lodge was dissolved, and Silvio narrowly escaped punishment after concealing evidence on his membership and fees he paid to the lodge.
Ever since he hasn't been actively linked to any Lodge.
Silvio Berlusconi served as an Italian Prime Minister in four different governments. He has been serving as a Member of the European Parliament (MEP) since July 2019.
Steve Wozniak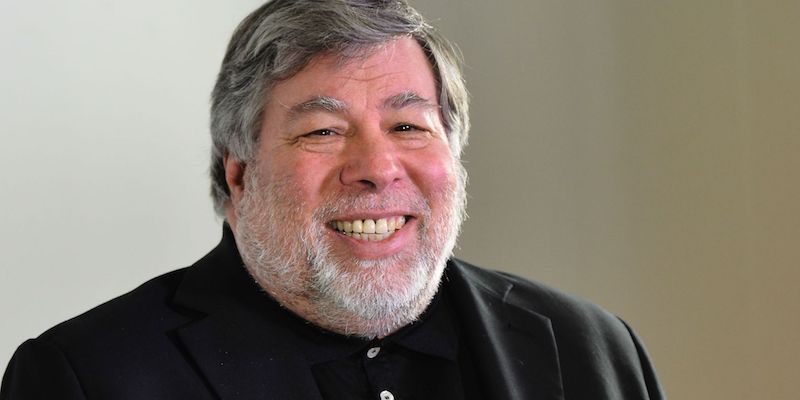 Steve Wozniak is an American engineer, philanthropist, entrepreneur, and programmer.
In 1976, he co-founded Apple Inc with Steve Jobs and Ronald Wayne. Their notable work made them stand out in the technology revolution world during the 1970s and 1980s, which earned them the title of 'prominent pioneers of the personal computers.'
His invention earned him a spot into the National Inventors Hall of Fame in September 2000.
Steve joined the Charity Lodge No. 362, California in 1980. Up to date, he is still a member of the lodge. His records and association with Freemasonry has been open to the public.
Steve tirelessly continues supporting charity organizations as well as inventions/innovations to needy students or groups. His philanthropic passion has earned him several awards from technology and community groups.
His charitable nature is a clear indication that he abides by the teachings of Freemasonry, which emphasizes the importance of looking after and helping our neighbors.
Prince Philip, Duke of Edinburgh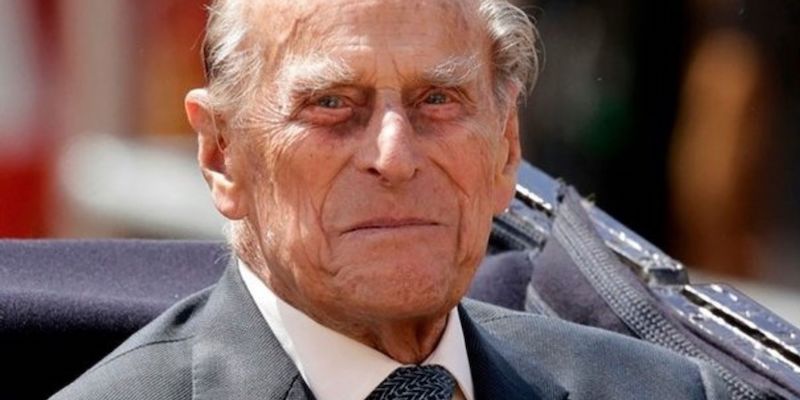 Prince Philip, Duke of Edinburgh, is popularly recognized as the husband of Queen Elizabeth II. He has been a member of the craft for over 60 years. In 2013, he celebrated his royal sixtieth Freemasonry anniversary.
Prince Philip was initiated into the Navy Lodge No 2612 London, England in 1952. Up to date, he still is a dues-paying member of the lodge.
Even though he wasn't actively involved in Masonic activities, his dedication and devotion to the brotherhood were pure and worldwide recognized.
The Duke of Kent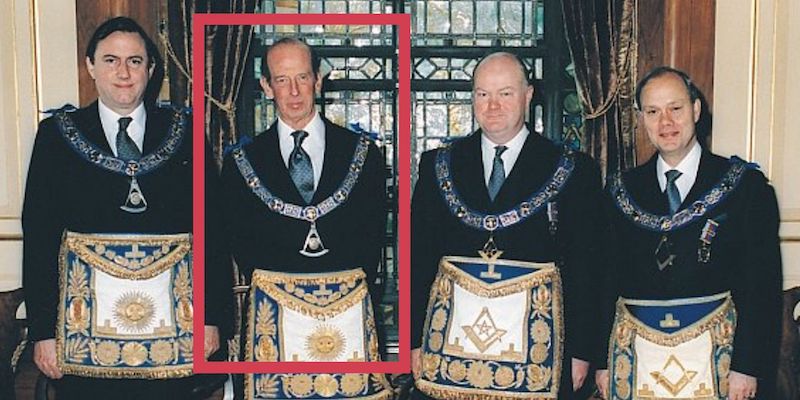 Queen Elizabeth II's first cousin. He is a member of the Royal Family, which has a history with Freemasonry.
Edward George was initiated into the Royal Alpha Lodge No.16 on December 16, 1963. That marked the beginning of a long Freemason career.
In 1965, he was elected the worshipful master for 1965-1966. Today, Edward holds the record as the longest-serving UGLE Grand Master in England and Wales. In 2017, he celebrated 50 years as a UGLE Grand Master.
As a Britain Monarch, Edward and his family are in the spotlight. His brother, Prince Micheal, is also a freemason.
Up to date, Edward still attends Masonic activities. He participated in the 300th-anniversary event of UGLE since the day two lodges had combined to form UGLE.
Jesse Louis Jackson Snr.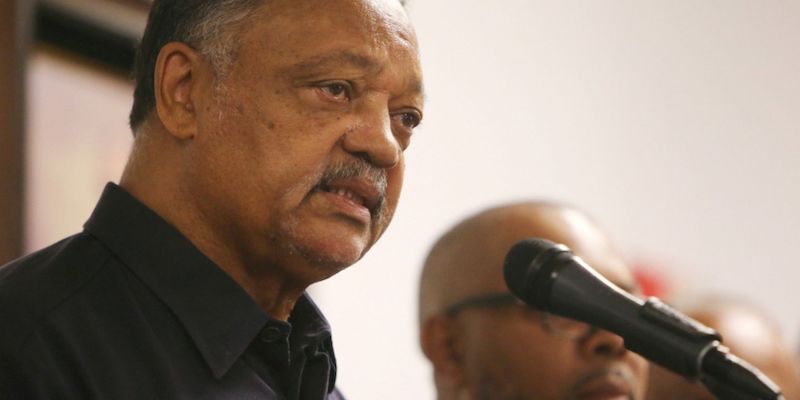 Famous American civil rights activist, politician, and Baptist minister Jesse Jackson also known as the Reverend is an active Freemason.
He was initiated into the craft by the Grand Master Senter of the Most Worshipful Prince Hall Grand Lodge of Illinois on May 25, 1987.
In the same year, he rose to the rank of Master Mason in his lodge. Currently, the 78-year-old retired shadow US Senator is a 33rd Degree, Prince Hall Freemason.
He continues to participate diligently and actively execute his Masonic duties.
Jesse Jackson is recognized for his tireless fight against civil rights discrimination. He came into the public eye when he started working with Martin Luther King Jr.
John Elway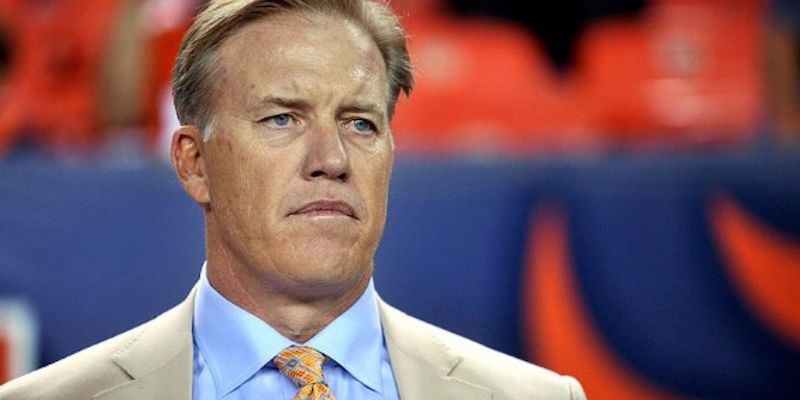 Former American Football Quarterback John Elway joined Freemasonry on June 28, 2002. John was a two-time Super Bowl champion.
Despite his retirement in early 1999 from American Football, John continues to pursue an executive career in the sport. He holds the title of general manager and president of the football association for Denver Broncos in the NFL (National Football League).
It wasn't until after retiring from his football career that John pursued his interest in Freemasonry. He is now a lifetime member of South Denver-Lodge No.93.
Micheal Anthony Richards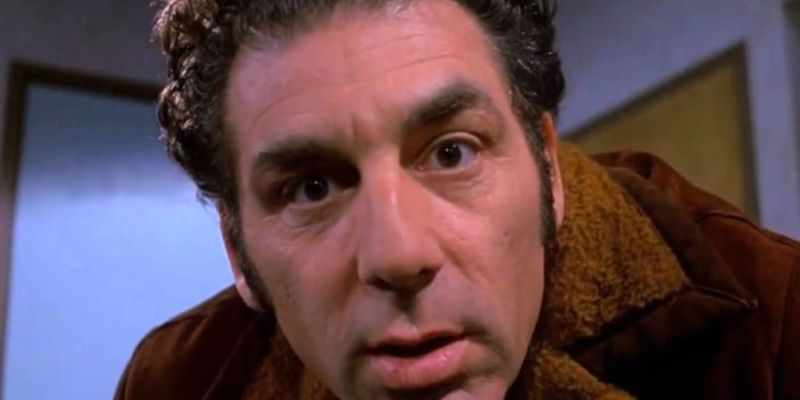 American actor Micheal Anthony Richards is one of the members of Riviera Masonic Lodge No. 780 Pacific Palisades, California.
Micheal debuted into the limelight during the Bill's Crystal's first cable show. At the time, he was a stand-up comedian.
Ever since, he has been featured in several movies from different genres, i.e. SitCom, romance, comedy, etc. Apart from being a renowned actor, he is also a writer and television producer.
High achievements have graced Micheal's Freemasonry journey. He received the Knights Commander of the Court of Honor awards. He is also a member of the Ancient Accepted Scottish Rite, Southern Masonic Jurisdiction.
---
Who Will Be The 10th?
For the 10th "famous freemason", I would like to hear what other names should be on this list.
Do you know any celebrity who is not mentioned on this list that you'd like us to mention?
Leave me a comment down below…
---
Interested In Becoming A Freemason?
If you'd like to learn how you too can become a Freemason, you can see our all-encompassing guide here.
However, it must be said that becoming a Freemason does not mean you will become famous (nor rich for that matter). Freemasonry is a way for you to better yourself and it must not be used for material gains.
I hope you enjoyed this list of celebrities you probably never expected to be Freemason, the truth is there are plenty more.
---
FREE DOWNLOAD: 100 FACTS ABOUT FREEMASONRY (ALMOST NOBODY KNOWS)
Join the 3,000+ Brethren from around the world inside our weekly Masonic newsletter and get our best selling ebook for free (usual value: $20).
---
---
---