Hey folks, today's post is directed towards those that have yet to join Masonry. If anyone is thinking of joining, this is for you. I compiled a small list to detail just SOME of the benefits of being a freemason. This will hopefully help you see what you're getting into.
Also, I included a short list of what people think are the benefits but in reality it's quite not like that. It's kind of comical but I assure you that people do think stuff like that. Haha!
Also right below you'll find a link to another post where you can learn how to join a masonic lodge, but first let's see what the benefits are…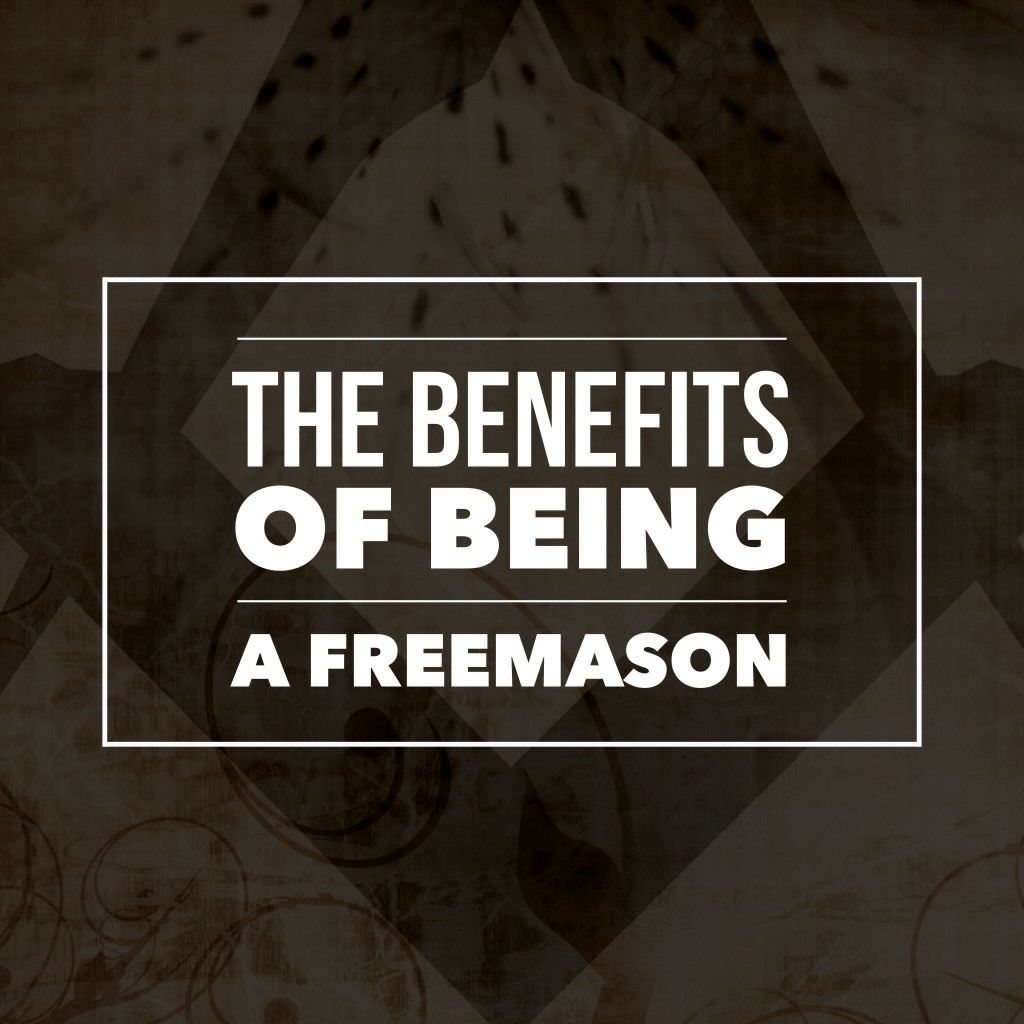 A Second Family
When you join masonry, you now have 6 million brothers worldwide. You're lucky to have a very, very, VERY small portion of those meet in the lodge you'll be initiated it in and they will treat you as a brother from the first day you join. The respect I receive from my brothers blows me away.
Brothers All Around The World
Those 6 million brothers are spread into (nearly) EVERY country on this face of the planet. Anywhere you go in the world; you can rest assured that you have a brother somewhere.
You can visit any lodge in the world and hang out with you "distant brothers". it's really amazing to travel to lodges worldwide and witness how they work the craft. It may be slightly different from what you're used but the love and respect will always be there
Be Part Of Something Bigger Than You
Freemasonry has been around for hundreds of years. When you get initiated you'll be part of this "legacy" that has a very, very long history. You'll be part of a fraternity that have Kings & Presidents in it's ranks!
Equal To All
One of the most amazing things that amazes me is that in the lodge; every brother is equal; There is no special treatment just because of your social status. In the lodge, you are all equal.
Personally I know millionaires that do the "servant" work of the lodge and they do it proudly knowing that they are serving a fraternity that is way bigger then them. It's just amazing to see it all come together.
Becoming a Better Person
Freemasonry takes good men and make them better. That is one of the main principles you'll learn when you become a freemason. You'll learn how to treat your fellow man and how to go about life fair and square with the world.
Sure you can be a better person without Freemasonry, It's just being a Freemason is one way to do it! 🙂
The Charity Work
Once you're part of a lodge, you have to pay your annual fees. Most of these fees are used to cover the expenses of the lodge and to be spent on charity. Freemasons donate millions to building children's hospitals, help under privileged communities, disaster reliefs, etc and much much more. See more information here.
What People Think Are The Benefits Of Being A Freemason
You make money from masonry: False! As I just said: you pay money.
You'll get rich: False! You can't get rich off Freemasonry as a craft.
You make connections to further your business: TRUE! But this can be done within any social group and community.
You'll run the world: Totally absurd!
---
The points listed above have been what I think are some of the major benefits of Freemasonry. I am a relatively new mason and I am sure throughout the years ahead I'm going to find much much more.
If you're a freemason already and feel I missed out on an important benefit, please do let us know in the comments below.
If you like what you read and think Freemasonry is for you, I suggest you check out this post detailing how to join the freemasons.
Thank you for reading, I hope you enjoyed your time here!
READ NEXT: More Articles From The Masonic Find Blog
---
---
---